Are you not sure if you should pursue BBA in Aviation or Airport Management? What are the Best BBA Aviation Colleges in Bangalore? Is there any scope for Aviation or Airport Management? If you want to make your career in Aviation and Airport Management then you would have come across these questions for sure.
Choosing an undergraduate degree is one of the toughest things students go through. As if that was not tough enough you also have to choose a field you want to specialize in. These two decisions decide your life and your career as well. I don't mean to scare you but the truth needs to be told. While making a decision, choosing a field which is growing and expected to see growth in future is most important. Choosing a growing field ensures that it will affect your career growth in a positive way. You can go uphill from the beginning if you make this decision right.
Since you are reading this post, I presume you have almost made your decision and you are looking for reasons to back up your decision. Worry not, We are here to give you a clarity on why you should stop thinking and get into BBA in Aviation and Airport Management or any other course related Aviation or Airport Management.
Job Opportunities
This is the basic point, isn't it? Everyone studies to get a great job and Aviation Industry is one of those fields that has immense potential when it comes to Job opportunities. A research suggests that there will be more than 1 Lakh job opportunities in Aviation and Airport Management field in near future. That in itself has huge prospects and is one of the main reasons why you should take up BBA in Aviation and Airport Management.
Pay Scale
A good job means a job which pays you good money. After completing your undergraduate course, you can land in a job which pays you somewhere between 16,000 to 36,000 INR as a fresher. But the salaries are determined based on a lot of factors other than your degree.
Higher Study Options
There are students who just do not want to stop after their graduation. Instead, they want to get into Post Graduate courses and Aviation field has numerous options for you. MBA is just one of them.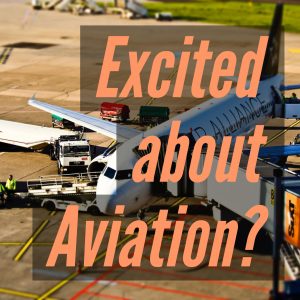 The above are the main reasons and there are some more of them. If you think we have missed out something or if you have some more reasons in mind, feel free to let us know and we'll update them here. Check out the scope after BBA in Aviation.
You Might Want To Read:
Study Better Techniques, Rubber Skill Development Council Rsdc Test Series, Challenges, History, M D S In Conservative Dentistry And Endodontics Mock Test Paper 9, Nat German Question Paper 1 2013, Economics Question Paper 7 2012, Tamil Nadu Open University Mba International Business Management Mock Test Paper 1, Prism, Civil Services Main Examinationtelugu Mock Test Paper 58
Leave your vote
This post was created with our nice and easy submission form. Create your post!