You may be an amazing product but if you're not advertised well, your possibility of staying on the shelf increases manifold. So, in order to get the job that you desire, or a job at all, it should be apparent to your interviewer through the piece of paper he is about to dip into that you've got all that he needs to get his job done. You essentially need a magnet that attracts desired job opportunities for you. Here is Mr. V to advise you on how to get along with a successful resume-building.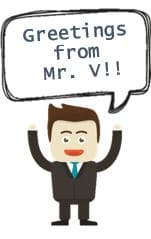 It's high time you stop considering that piece of paper as a low maintenance aspect of your job hunt and get on to craft it carefully. To begin with, you first need to know whether you should make a curriculum vitae or a resume since most of us use these terms interchangeably. There are three major differences between a resume and a curriculum vitae: the length, the purpose and the layout. A resume briefly summarizes your experience and skills in a page or two and is shuffled and moulded as per the requirements of the recruiter. Whereas, a curriculum vitae is a detailed chronological listing of your career, accomplishments and academia.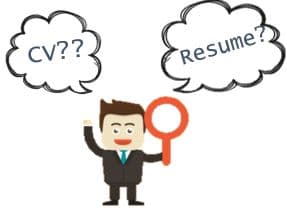 To catch the eye of the recruiter one should open strong. It's the first few words that are going to set you aside from the stack of paper lying on the desk. Iterated infra. are some pointers one could definitely keep in mind to what NOT to do while going uphill the task of writing your Resume/ CV.
LENGTH OF YOUR DRAFT
David vs. Goliath. Big things usually come in small packages. The length of your document could seal your fate. Imagine going to a pharmacy to buy a painkiller and happening to be subjected to a coaching session with the Chemist being taught the intricacies of organic chemistry. The average amount of time that a person spends reading a resume is 6 seconds. Anything longer is just 6 seconds short of a "Janam-Kundli", keeping in mind that the term "HR-Pundits" is merely a parlance, and not reality.
IMPRACTICAL INFORMATION
It is necessary to understand here that often one digresses from his/her application and tends to reflect upon everything worthwhile that they have achieved in life. Putting in the religion, marital status, name of spouse, blood group are hopeless examples of what not to put in your draft.
And undeniably, putting in "Came 3rd in Shoes and Socks Race in Standard 5" and "Participated in Hindi Debate" sounds much like in "Was declared 2nd in Baby Show" or "Was the fastest sperm!!"
KEEP THE MUSCLE, LOSE THE FAT!
The key is to keep more emphasis on your credentials, accomplishments and experiences related to the job. You need to write to the future, not the past. You must be outstanding at using Windows Vista, but the interviewer sure wouldn't get excited to see things that are obsolete. Get rid of anything that's outdated.
Bid adieu to irrelevant information like your birthdate, you're not there to discuss your age…  Um- Hmm… Not a matrimonial biodata!
PIZZAZZ
From putting in video CV's to creating portfolios, advertising oneself on Flipkart and Amazon, or designing websites selling yourself are all graphic treats that can end bedazzling the interviewer, they definitely go a long way in scoring brownie points. Gone are the days when tabular resumes were the hip. Unemployment and overbearing population has given way to slicker and more graphically appealing resumes. The times are definitely to "go hard or go home now."
WRITING/SLOPPINESS
Cram in all your creativity to showcase your "Wow". Your draft must reek of your capability to converse and write effortlessly. In a communiqué-driven commerce, incapacity to strike a fluent conversation and write more so, is a deal breaker. Use vocabulary to curtail long sentences, prevent use of conjunctions and always keep in mind that a crisp draft is a treat for the eye. The resume must by all means be grammatically strapped from the hilt to the heel. Check, recheck and word-proof your document to exterminate grammar Nazis and Sadists from exploiting the errs of the draft. You want all the headers to be in the same style, all bullet points to match, all indentations to line up, and the like. Not by any standards should your resume end up saying "Hobbies: Cooking dogs and planting trees" or "Dancing Books Singing Game of Thrones."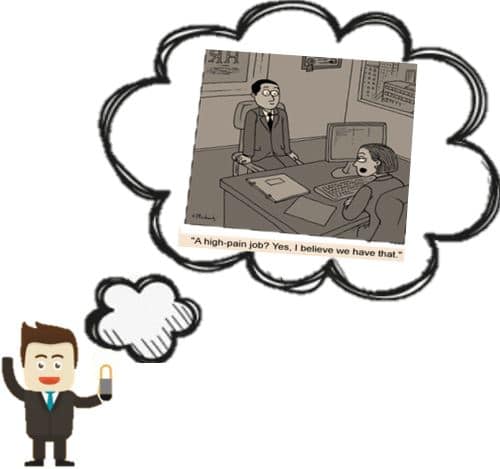 FABRICATION
Avoiding clichés is important. Everyone in the lot must be hardworking, patient, etc. But what distinguishes you, is what the recruiter is looking for. Do not exaggerate or lie. One can readily gauge upon meeting you for the first time that you definitely are not "The Guinness Book Record Holder for most push-ups in a minute".
Good resumes get read, great resumes open doors. Don't let it be an obituary to your career!
You Might Want To Read:
Upsc Ies Iss General Studies Question Paper 2016, Gujarat Technological Universityb E Chemistry Mock Test Paper 7, Cgpsc Question Answer Paper 2014 54, E Learning Importance For Employees In The Bfsi Sector, Ignou Certificate Programme Human Rights Chr, Ranking, Special Education Definition Career Path Colleges Jobs Salary, R P S C General English Question Paper 2 2014, Ugc Net Comparative Religion Question Paper 2 2008, Koncept Academy Vs Success Mantra