Top 5 coachings for MBA Entrance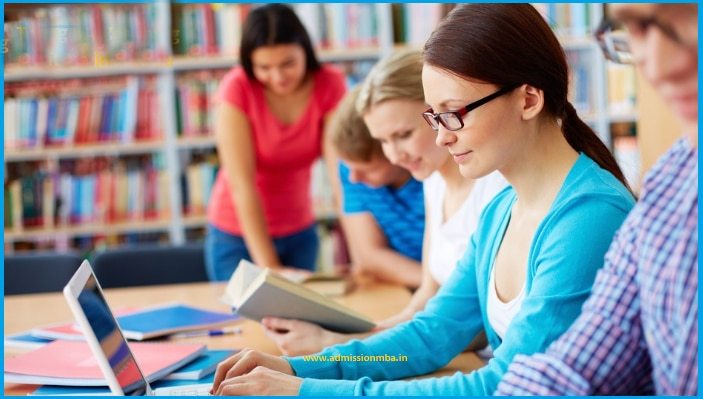 It's a cliché when someone says "the world is expanding rapidly"; but its reiteration emphasizes that whether good or bad the consequences of expansion have roots deep in our existence. It definitely is powerful, innovative and exponentially increasing. Why do I say this? Because every day our present wakes up to a new future, creation wakes up to innovation and you wake up to a myriad of choices; of them only few standout on the pedestal of credibility and success. So, how do you make the RIGHT CHOICE?
Preparing for MBA entrance exams like CAT, XAT, CMAT, SNAP, IIFT, TISS, FMS, etc is an uphill task and one way of keeping a vigil on your preparation is to enroll at a coaching centre. On the basis of the description below of the top most MBA coaching centres in India, you can make compare significant criteria such as success rate, content quality, coaching & assistance, infrastructure and other secondary factors and choose.
 Career Launcher
A startup by IIT alumni, the CAT scores on Career Launcher's website indicate that they not only have rank holders but also a considerate amount of students who have scored above the high 99.5 percentile. Other features are elaborated below.
Flexible batch scheduling: batches are scheduled on weekdays and weekends wherein they provide both day and night classes specially for working professionals and students . You can join as early as the pre-final year of graduation for a 15-22 month training of 15 hrs per week or in the final year of graduation for a programme providing 30 hrs of coaching every week for 8-10 months
"Very close to exam tests": As many testimonials on their website say, Career Launcher's Test Gym and test series are considered an excellent compilation of mock tests and topic-related questions both in terms of difficulty level and their relevance to actual CAT. You can avail for test gym which is a revision tool consisting of 8500 questions as topic tests plus 8 mock CAT tests or the test series which comprises a series of mock CAT tests conducted 2-3 times a month as per updated pattern and syllabus.
Smart coaching: Career Launcher has an online preparation course which comprises webinars, tutorials, e- study material, blogs, regular notifications highlighting general issues of importance, weekly quizzes, etc also used for the full-fledged classroom programme.
Content: Study material is prepared and frequently revised by their team and made available to students along with a list of recommended reference books.
Faculty: Led by an experienced board and management team, the faculty consists of professors adept in their fields including IIT and IIM alumni which gives them an upper hand as they are directly associated to a few of the most prestigious institutions students want to join in future. Broadly, Career Launcher has a manpower of 1000+ of which 65% is the teaching faculty.
Admission: Only after passing through the 6-stage process which includes three tests, a demo session of the classroom teaching or seminar and interaction with a board member you will be taken. You can check the 'FAQs' and 'What we look for?' pages for details. The presence of an admission process is a check of your ability to write MBA entrance exams
Fees: The fee for classroom coaching might vary between 45-55 thousand INR depending on the city, if it's a weekend/weekday batch or time of enrollment. However, the fee for online coaching and correspondence coaching varies between 18-25 thousand INR
Advantage: Smart coaching and mock test series
 T.I.M.E.
Triumphant Institute of Management Education certainly has a good success rate as several students of CAT 2015 have made it to IIMs and 10 TIME students scored 100 percentile in 2014. A few features of its flagship programme of coaching for MBA entrance exams (CAT, CMAT and MAT) are as below:
Start-to-end coaching: Coaching is well segregated incorporating all important elements in three sections – concepts training, section-wise testing and comprehensive testing. Training for post-exam selection process is also provided as essay, group discussion, interview training and to write SOPs required prior admission.
Extensive batches: batches are scheduled in three terms as super long term for more than 12 months, long term between 3-12 months and crash course for less than 3 months. Correspondence coaching is also provided for those unable to attend classroom sessions.
Structured testing: Tests such as foundation tests, intermediate tests and advanced tests along with mock tests which are classified as Mock CATs, CAT Replica Tests and All India Mock CAT Tests which have a reputation of being very similar to actual CAT tests are conducted on a regular basis. Similar tests are conducted for other MBA entrance exams as well.
Varied content: Study material includes basic concepts, solved examples, shortcuts and strategies to help manage time better. Additionally, the GDPI briefcase gives you access to information of general awareness. Chat sessions with experts are also organized around 10 times in a month to get applied knowledge from the industry.
Faculty: Experienced graduates, postgraduates and alumni of institutes like IIM, IIT and XLRI compose the team
Fees: The fee for classroom coaching varies depending on the batch and location while the fee for correspondence course varies between 10-15 thousand INR. To view the brochure click here
Advantage: All India Mock CAT  Tests
         Ims
One of the oldest and top notch education institute, IMS has received accolades worldwide for imparting excellent training for MBA entrance exams like CAT, CMAT, MAT, XAT, SNAP, GMAT and GRE from the past four decades. Its students also have consistently left no stone unturned; Two of the top 10 toppers of CMAT 2016 were from IMS. Below mentioned factors will help you make a wise decision.
Exhaustive coaching: Coaching methodology includes study material comprising concept explanation and tests; online modules & mock tests; intensive workshops; personalized counseling to help you chart your personal learning plan & help in other issues like eligibility, college application filling, etc and communication skill builder sessions for further selection rounds. This is one of the reasons to prefer IMS over other institutes
Exhaustive Test series: Apart from the section-based tests, IMS also offers tests online called as SimCAT, SimCMAT, SimSNAP and similar which are simulated test series resembling the actual exams. They also provide Additional Management Admission Tests (ADMAT) to prepare for other entrance exams and general knowledge tests to keep up with current trends. However, their test series are not enough to get the closest view of CAT
Convenient batches: Batches are scheduled such that you can either start preparation at an early stage or choose express coaching or train for two exams together or brush up knowledge & undergo only extensive test series, especially for repeaters. IMS also provides correspondence coaching.
Faculty: It has a manpower of over 1000 people which includes experienced and well-educated professors
Advantage: Coaching and personalized counseling
  Bulls Eye
A popular coaching centre in the Northern India, Bulls Eye was initiated by a team consisting of alumni of XLRI and IIM. Today, they have produced fairly good number of 100 percentilers in MBA entrance exams though not consistently. Their coaching is based on the factors described below:
Three types of batches: You can either enroll for free preparation or online preparation or classroom preparation batch. Personality development workshops to train students for selection rounds held after entrance exams are also conducted.
Coaching: Coaching for free preparation gives you limited access to online material and counseling while Online batch gives you access to Mock CAT, XAT, MAT, CMAT, SNAP and FMS Tests, topics wise tests and study material prepared by the institute. On the other hand classroom preparation involves subject wise weekend/weekday classes, academic workshops, tests plus online material
Test for all: tests are held for practice, for every section and on the pattern of the All India Exam however you might have to refer to the test series of other institutes as well for better preparation
Content: Over 3000+ pages of content is formulated and given to students as textbooks along with which content is available online as modules
Compared to TIME, CL and IMS, Bulls Eye lags behind as they need to upgrade their teaching methods to expose students to the interactive and helpful environment of technology
Advantage: Free preparation course and section-based tests
   PT education
Founded by an IIT graduate, PT education is one of the key coaching centres for MBA entrance coaching in North India. Its students have been consistently topping CAT until 2012 after which there have been no toppers, but, the coaching assistance is well appreciated. Some of its features are:
Batch scheduling: Courses are scheduled depending on preparation required as Total Range – a full-fledged course to prepare for major MBA entrance exams, Weekend courses – classes on the weekends and Sprint range – a crash course for late comers.
Variety coaching: Personalized training on all the subjects along with weekly test series, general knowledge test, personality grooming and a powerpack course material prepared by the faculty and experts including shortcuts and smart techniques are provided
Top-ups: Apart from the classroom coaching, PT education also facilitates an equipped library, doubts clearing sessions, All India ranking of all the PT institutes for test series, Admission Process counseling (Adpro) and PrepTalk – monthly magazine
Faculty: Faculty includes professors and graduates from prestigious institutions trained at the headquarters to teach according to institutes agenda and policies
If you choose PT Education, then you must be prepared to put in your extra effort to gather content apart from the one provided by the institute as the results point out that it does not suffice. So before you join, do check on the faculty and quality of coaching provided.
Advantage: Combined coaching for all MBA entrance exams
SOME FACTS ABOUT THE INSTITUTES
CRITERIA
CAREER LAUNCHER
TIME
IMS
BULLS EYE
PT EDUCATION
Established in
1995
1992
4 decades ago
1996
2003
No. of centres
146 centres in 86 cities
236 centres in 112 cities
90 centres in 44 cities
Centres in North Indian cities
65 centres in North Indian cities
Fees (INR)
Classroom coaching: 45-55 thousand Online & Correspondence coaching :

18-25 thousand

Classroom coaching: varies between cities

Correspondence coaching : 10-15 thousand

Classroom coaching: enquire at the centre

Correspondence coaching: 6 – 8 thousand

Classroom coaching: varies for different cities between 35-40 thousand

Correspondence coaching: 10-15 thousand

Classroom coaching:

25-30 thousand

Admission process
YES
NO
NO
NO
NO
Locations
Bangalore, Mumbai, Lucknow, Pune, Cochin, Delhi, Chennai and Ahmedabad among the many in India and in UAE
Bangalore, Chennai, Mumbai, Dehradun, Coimbatore, Agartala, Pune, Jammu, Jaipur, Vizag and more
Mumbai, Pune, Ahmedabad, Bangalore, Hyderabad, Chennai, Surat, Aligarh, Jabalpur and more.
Ambala, Bilaspur, Chandigarh, Dehradun, Jammu, Ludhiana, Nagpur, Nasik, Panchkula, Patiala, Pune and Yamunanagar.
Ujjain, Jaipur, Ahmedabad, Bhilwara Udaipur, Indore, Aurangabad, Nasik and Raipur
VERDICT
Tag:Bulls Eye, Career Laucher, CAT, CMAT, Coaching, entrance exam, fees, IMS, location, MAT, MBA, MBA entrance exam, PT Education, SNAP, TIME, TISS, XAT