Connect with Best Verified Coaching in India
Find the best Verified coaching institutes in India , personalized to your needs.
Last Updated: June 1, 2018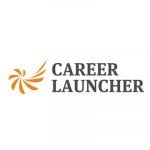 If you're dead serious about pursuing a post-graduate program in management, but don't have financial resources to take admission in a coaching institute, Career Launcher is here to help. Take this test, show your caliber and grab the scholarship which gives up to 100% of waiver on fee.
Details of CAT Scholarship Test
---
| | |
| --- | --- |
| Format | Offline |
| Dates | Registration for CAT'2018 scholarship test has currently not started. We will update you accordingly.We will update you accordingly. |
| Test Duration | 3 hours |
| Test Results | Results for this year's exam have already been declared. We'll update here once the new result date comes up. |
| Scholarship | 100% fee waiver for top 3 students, 75% fee waiver for next top 5 students, 50% fee waiver for next top 7 students and other fee waivers are also available for test takers |
| Test Centers | Agra, Asansol, Bhatinda, Bilaspur, Cuttack, Durgapur, Ghaziabad, Gwalior, Indore, Jamshedpur, Kolkata, Moradabad, Nashik, Pune, Rewa, Trivandrum, Vijaywada, Ahmedabad, Bangalore, Bhilai, Chandigarh, Dehradun, Faridabad, Greater Noida, Haldwani, Jabalpur, Jhansi, Kottayam, Mumbai, Noida, Raipur, Roorkee, Udaipur, Vishakhapatnam, Allahabad, Bareilly, Bhopal, Chennai, Delhi, Gandhi Nagar, Gurgaon, Hissar, Jaipur, Kanpur, Lucknow, Mysooru, Patiala, Rajkot, Siliguri, Varanasi, Warangal, Amritsar, Baroda, Bhubaneshwar, Cochin, Dhanbad, Gaya, Guwahati, Hyderabad, Jalandhar, Karnal, Meerut, Nagpur, Patna, Ranchi, Tirupati and Vidisha, |
| Application Fee | Nil |
| Syllabus | The test will assess your overall knowledge. Expect questions from the following sections- Reasoning Ability, Logical Skills, English Comprehension and General Awareness. |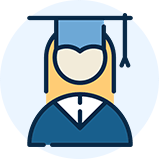 The test assesses a student's overall knowledge of Reasoning Ability, Logical Skills, English Comprehension and General Awareness. A thorough revision of the major concepts would help you in the test. Be selective on which questions to pick as there will be difficult questions. Keep a track of time as well.