Connect with Best Verified Coaching in India
Find the best Verified coaching institutes in India , personalized to your needs.
Last Updated: May 10, 2018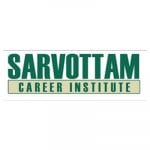 Consider the Scholarship Program offered by Sarvottam Career Institute if you aspire to make your career as a doctor but are running short of finances. The scholarship offers up to 90% of waiver on the tuition fee (excluding GST) thereby easing your financial burden. Disbursement of the scholarship amount will be done by Oct 15, 2017, or within one month of applying, whichever is later.
Details of Sarvottam Scholarship
---
| | |
| --- | --- |
| Format | Offline: A student have to submit the filled scholarship form to the center. |
| Dates | Deadline to submit the Scholarship Application Form: Sep 30, 2018 |
| Scholarship | Up to 80% of the course's fee |
Scholarship Application form can be obtained from the Front office/reception. Once filled, it can be submitted along with the required documents to the center office before Sep 30, 2018.