Connect with Best Verified Coaching in India
Find the best Verified coaching institutes in India , personalized to your needs.
T.I.M.E. Talent Search Examination
---
Last Updated: June 20, 2018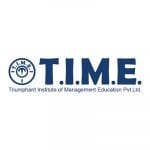 Higher Education opens doors to many unanticipated opportunities. But, the rise in the cost of education often surpasses the inflation rate, making it less affordable. And that's where scholarship comes into the picture. Scholarships are synonymous with a drowning man's clutch to a straw. It is a monetary help provided to the meritorious students in the form of a financial aid or a fee waiver. T.I.M.E. Talent Search Examination is a scholarship test offering various scholarships to MBA aspirants. You can get up to 100% fee waiver depending upon your percentile in the test. The best part is, minimum discount on their program is offered to every applicant who takes the test.
Details of T.I.M.E. Talent Search Examination
---
| | |
| --- | --- |
| Format | Online Test |
| Dates | The last test was conducted on February 25, 2018. The dates for the upcoming test will be updated here as soon as it is announced. |
| Test Duration | 1.5 hours |
| Test Results | Results are updated on the official website. |
| Negative Marking | No negative marking |
| Scholarship | Up to 100% of course's fee according to the performance in test |
| Test Centers | T.I.M.E. Centers of Hyderabad |
| Application Fee | Nil |
| Syllabus | The test comprises of multiple choice questions based on: Quantitative Ability – 10 questions, Verbal Ability & Reading Comprehension – 10 questions, Data Interpretation & Logical Reasoning – 10 questions. |
You can fill the application form on their website once the test is announced or you can also visit any of the nearest T.I.M.E. centers and get yourself registered.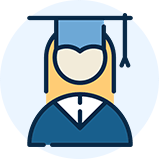 The test is designed along the same lines as the actual CAT exam. This might sound a bit scary! But, in fact, that's the constructive way to give a kick-start to your preparation. Revise the basic concepts of Quantitative Aptitude, Logical Reasoning, Verbal Ability and Data Interpretation. Give the test your best shot! The performance may make you eligible for 100% fee waiver.