Its not us, Its college who makes us a man
We all know that college life is the best life. We collect here a lot of memories and gain a ton of experience. College life taught us how to balance and exist in the real world. It also tells us how to run in the long race of life. But do you know who teaches us and shapes us? Yes, you guess the right. It is our college, our college friends, and teachers who makes us mentally strong and makes us a real men and teaches us how to compete in this world. I don't know about the other colleges, but surely I know a lot about my college. Yes, it is not like many other colleges. We don't have so much fun. Our college doesn't allow us to bunk. We don't have any free lecture but you know the main thing in this, they are indirectly telling us the value of a single second. We all know that college time is the peak time for our life. We can make our life's graph to the top, and if we don't, then it will automatically fall to the bottom. Discipline and punctuality are the main factors in any organization, these are the onyx stone that every organization wants in his employ, and our college students are fulfilled with it. Our college focuses more on this. The main job of a good college is to make their students stronger than the others and to provide a good platform for their life, and our college is going it greatly. Don't know it's good thing or bad but our college tells that what you are and what you deserve. In most of the colleges, students got good internals marks more than they deserve. Actually, these types of colleges are pushing them, but they forget that these types of pushes are not available in the real world. This makes their habit of pushing in every task, but our college gives us what we did and what we actually deserve because they know that if they make our habit of demanding the push in every stage, we will not sustain in any organization and competition. Providing the opportunities and platforms should be the priority of every college and our college follow this above rule.
Every course will give you the knowledge about that course but there is no course which teaches you how to survive and how to compete, but our college is shaping and making us how to survive in the most difficult time and not to quit. There is no any book which teaches you the lessons of life but m I am lucky that our college is doing this.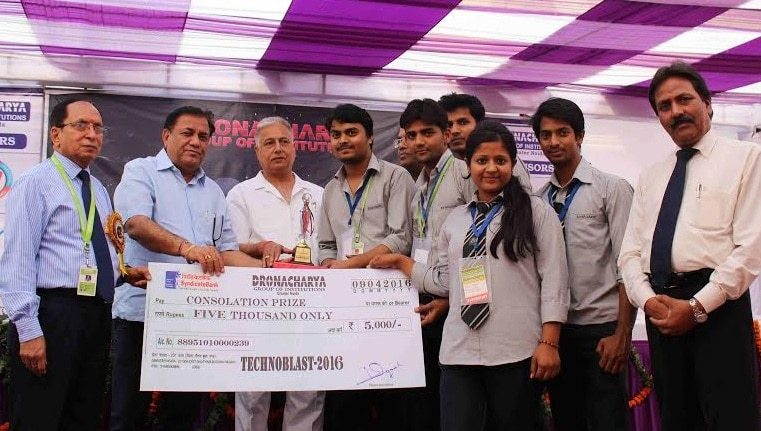 We know that we always complain that there is no fun, there is no enjoyment but the real thing is that they are teaching us the real lessons of life that no other college do. I know that I am not understanding this but surely I will understand it when I start stepping up in any organisation and that time I will thank all my college teachers for providing me the platforms and making me a discipline and punctual man and I will also thank them when I get my first salary because without them I will not be able to earn a single penny and without them I will be able to survive in this competitive world where everybody wants to be on the top.
I am proud to be a Dronacharyan.
You Might Want To Read:
Rotational Mechanics, Testbag Cpt Ca Common Proficiency Test 2, Delhi University L L B 1St Year Mock Test Paper 3 4, Sentence Correction Session, Delhi University M A Japanese 2Nd Year Mock Test Paper 1, Library Science, Chinese Remainder Theorem, Siec Delhi, Mppsc Prelims General Studies Question Paper With Answer Key 2015 1, Ugc Net Forensic Science Question Paper 1 2011