With the mission of "Empowering Young Minds for Better Tomorrow" foundation of our institution was lead down. Sahyadri college of Engineering & Management Mangalore , though being the youngest institution in the region , it has achieved much more than its age. Sahyadri has experienced a far cry in previous year giving proficient and brilliant training through its creativity of organization, magnificence of visual introduction and duty to precision It has been recognized with various awards from different established  endeavors and well-wishers. It has started its dash of procuring position at college level in this manner accomplishing more noteworthy statures in scholastics.
 1. Chairman,a Visionary Leader :
The reason behind success of any institution is its Management and Mr. Manjunath Bhandary is the backbone of Sahyadri. He is a Visionary, Entrepreneur, Educationist & Politician. His dynamic leadership brings about much needed social reforms through education, to empower individual to become the atom of productive society. He was conferred the second National Karnataka Education Award-2016 by VTU & CMAI Association of India for his excellent contribution to education.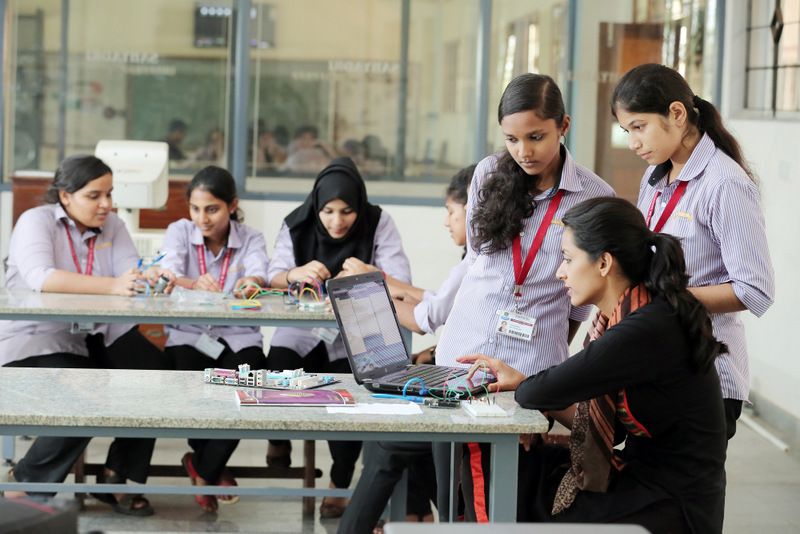 2. Encouragement for Startups, Sports, Projects.. :
Unique Feature of Sahyadri is the constant support and encouragement for developing entrepreneurship within students. Startups at sahyadri focus on holistic approach on building a complete understanding about startups and entrepreneurship. various startups @ Sahyadri ecell are Sahyadri Edu Dreamers R&D Pvt.Ltd, Host Zyro, OLS ( Online Laundry Service) and many more. It also provides financial & academic support for students project in order to improve the quality of technical education,this is the first of its kind in any professional technical institution in the country.

3. Faculties :
Our Management has put in lot of efforts to select the best of the best faculties. they are highly professional & trained and have mastered their degree. They have got experience of both corporate as well as teaching field. Everyday they come up with new techniques to train us for the corporate world. They work day in and day out to get the best placements. It is by their efforts today lot of us have got placed in reputed companies both domestic and internationally. Each student is allotted a Mentor that grooms him/her with different skills that are needed to master in our respective field.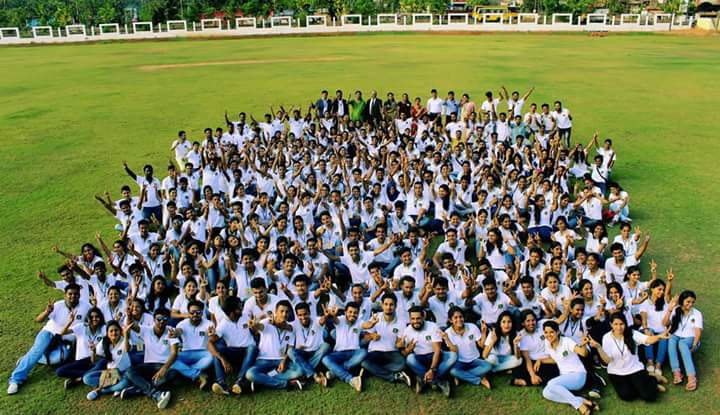 4. Students :
To make the faculties & institution proud it is we the students who are eager to learn from them. We make it sure that we learn the maximum before we complete the course. Sahyadrians have not only have excelled in academics but also in other extra curricular activities. We are not only VTU rank holders but also secured 'Best Freshers' award @IIT Kharagpur. We have won many awards from various institution and universities.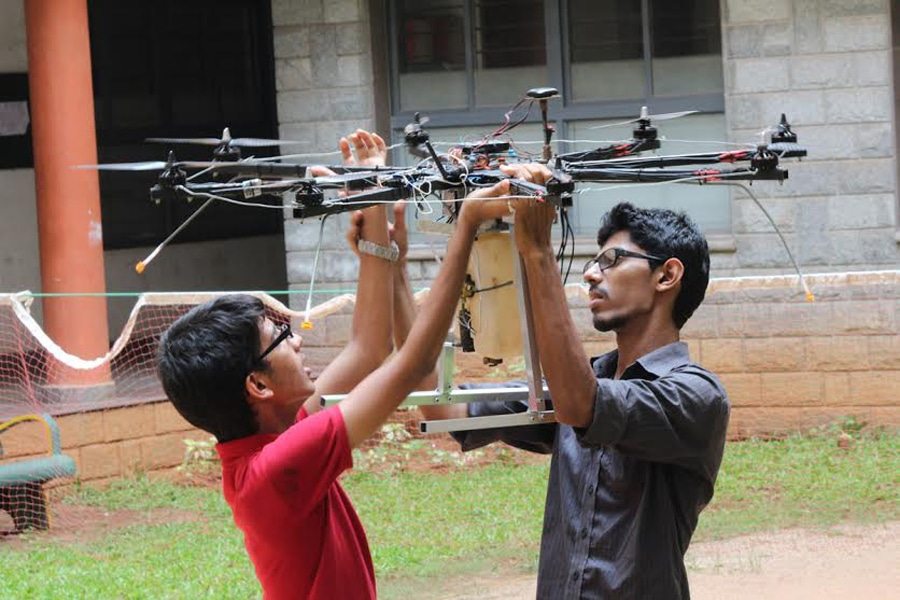 5. Rankings & Activities :
Sahyadri has been ranked 38th Beyond IIM survey by Higher Education survey in March 2017 , 16th rank in GHRDC in Competitive Success Review in November 2016 and Graded A by NAAC . Every year we conduct lot of training as well as personality development programmes for students. Outbound Training for MBA's, whiz quiz organized by Department of Business Administration for Under Graduates students of different colleges and nearly 800 students participate for this event , Union & State Budget presentation and discussion over it, Aerophilia, Training Programme conducted by MBA students for higher primary school students, Company and industrial visits and many more of such activities happen in sahyadri campus.
It brings me great joy to be a miniscule but important part of such a magnanimous institute. I say important because to the institute and the management we are as important as pioneering in the category. In addition to this, the team work and dedication that goes into each day of the academic year is just overwhelming.We are nothing short of a family and each day is like the very first in terms of excitement on our end but the only difference is that we are a little bit better, little bit wider and little more motivated than the previous day. This does not come by in an institute that doesn't care, this can only happen in great institute like ours. I am proud of my institute Sahyadri and proud to be a part of this incredible family.
You Might Want To Read:
Ifs General English Question Paper 3 2010, Nalanda Open University B Sc Mathematics Part Iiiiii, Neet Biology Classifaction Protochordata To Mammaliya Notes, Ts Eamcet Agricultural And Medical Free Test, Cat Question Paper With Answer Key 2001, Career Fitter, Tips For Planning My Career, Haryana Kurukshetra University Sample Paper, Mp Police Constable Practice Paper, Vision Ias Pt 365