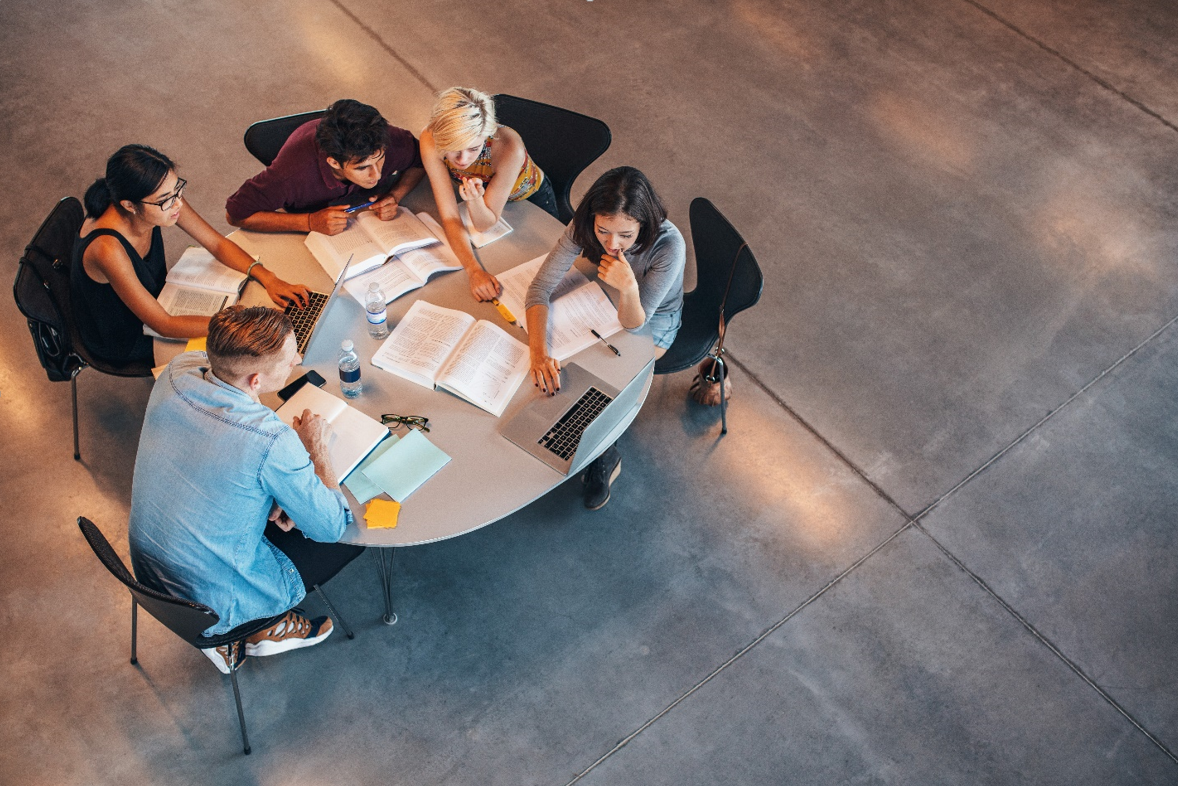 There's a new international school near Mega Bangna opening soon. It offers a convenient commute between residences both in the central business district of Bangkok and outlying residential areas as well.
The school also offers a large, modern campus that features spacious facilities and a quiet environment. The location encourages students to apply themselves to their education without the noise and distractions of a city atmosphere.
Introducing Verso International School 
Verso International School takes an innovative approach to educating students from pre-kindergarten to twelfth grade. The school is located in the Bangna area of Bangkok on their purpose-built campus, which provides all the resources student's need to fulfill their potential.
The school has designed a curriculum in partnership with IDEO, a San Francisco-based design company. IDEO creates solutions that benefit schools by redesigning the curriculum around a human-centered design process.
In reimagining what a school of the future would like, the way it would operate and the subjects it would teach, IDEO gives the schools of today a head-start. The curriculum that IDEO and verso International school have created prepares students to take on jobs and careers beyond those offered or even imagined today.
A Different Approach to Education
Verso International School near Mega Bangna has created a different structure for organizing students. This organizational structure divides students into cohort groups, which combine two grade levels along with a dedicated team of teachers instead of one teacher per classroom.
A cohort leader coordinates these teams of teachers. No single cohort group will number more than 150 students. This means that every student will feel connected to a close-knit learning community.
The Power of Collaboration
Up and coming businesses are quickly learning of the power of collaboration in the way their hierarchies are organized. They're doing away with the cubicle-furnished offices and top-down management structures of old.
Taking a cue from these new and innovative businesses, Verso International School's structure will encourage collaboration between students and teachers. Students will form a variety of groups that will work on projects as a team. These projects will constitute the subjects of the curriculum such as maths, language and science.
Social, Intellectual and Physical Development
These cohort groups will also serve to develop the life skills a student needs to perform well throughout their academic career. Social, intellectual and physical skills are necessary to help students pursue their passions and interests and to excel among their peers.
Verso International School near Bangna will inspire students to perform at the highest level. The mental and physical well-being of their students will be given the highest priority. There will be a full range of student support services, including health and wellness programs. The school is also committed to ensuring that students enjoy a safe and secure environment in which the student can happily pursue their education.
A Diverse Community
Bangkok is a cosmopolitan city encompassing both Thais and foreigners of many nations. The school values the different facets that every nationality and ethnic group brings to the diversity of the community.
Verso International school near Mega Bangna wants every student to understand and appreciate the wealth and richness of the differences that make society as a whole stronger.
Schedule a Visit
Contact Verso International School at your earliest convenience to set up a consultation and a visit to the school. You can meet with some of the talented educators who can provide your child with the innovative education they will need to succeed in the future.
You Might Want To Read:
Xln Leadership Programs What Are The Benefits, Upsssc, Jee Main Advanced Mathematics Binomial Theorem Notes Part 2, Best Cat Coaching Institutes In Gorakhpur, Civil Engineering Paper I, Tips To Write An Outstanding Essay, Neet Biology Evolution Notes 2, Anatomy Question Paper 5 2007, City Dhanbad, Product Tag 42917
Leave your vote
This post was created with our nice and easy submission form. Create your post!