Study MS in US vs UK: Which is the Best Destination for Masters Degree?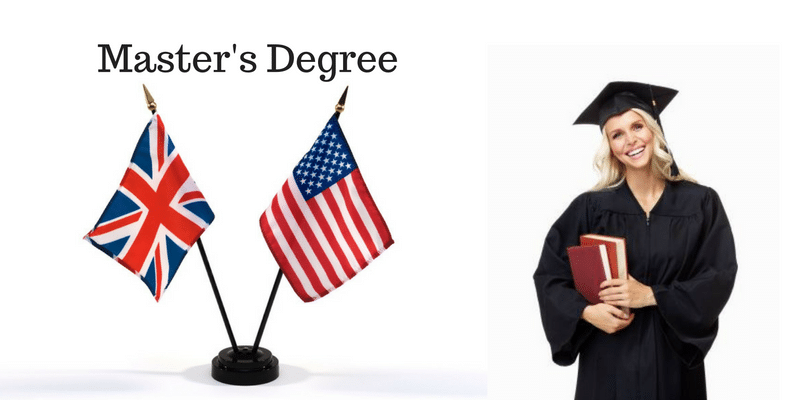 Study MS in US or UK: Regardless of the point that which side of the Atlantic that you are residing at, there is an adventure whenever we move to abroad. A gap of some years can satisfy some person, but for those who don't have enough money with them studying masters in US or UK is the best thing for them. Masters in USA or UK is the best opportunity for students to study in one of the best Universities in the world. But before applying for various visas and passports here are a few things that you need to know:
Prestige: The prestige can gain a lot of importance for some people. Thus the United Kingdom contains Universities which are listed as one of the top Universities in the world. Universities like Cambridge and Oxford is renowned in the entire world. Imperial college London is also one of a few colleges which are being listed in top 10 Universities or colleges in the world. These 3 Universities are listed as top 3, however rest of the 7 Universities are from the US, so you can say both US and UK have the Universities with which people will definitely have a prestigious feeling.
Structure/Length: American master degrees can be professional or researched base and these researched base degrees will act as a starting point to Ph.D. However in the UK there is three type of master programs taught master's degrees, postgraduate diplomas which are without any research program and research-based master degree. The choice is yours and you can choose accordingly. So if you are looking for study + research program, then you should study MS in the US. But if you want to do some PG diplomas and only research-based or only theory based programs, then you should Study MS in the UK.
Cost difference:  The average tuition fee for a UK based master degree for an American student is $20,700 which excludes the living expense. The living expense comes around $18,200 outside of London and if you want to reside in London, it will cost you around $20,200. And if you are going to study MS in the USA you need to pay around $14,537 per year and for private Universities like Harward, the cost climbs to $40,000. The living expense would be around $7000-$20000.
The quality of education: There wouldn't be much difference in the quality of education as both the continents have the best of the Universities in them. Thus the quality of education would definitely be good as they are being given the best ranks in the world.
These were a few points with which someone can determine whether to choose UK over the US or US wins over the UK. But we think that you should make the decision yourself as you are the one who needs to spend the money. So that is up to you whether you want to Study Masters In USA or UK this article will help in a way to let u know about the pros and cons, yet you need to ask some consultants or students residing in US or UK for the best information, in case you require more.