As a student, for the better results you should prefer to study according to your learning capacity that your brain captures or understand. Cracking competitive exams is the one medium to get admission in the best university. Taking admission in the best university is the dream of every student. Preparing for competitive exam is a race against time. And only a best survival can win the race.
There are some techniques of study that I want to tell you and the first one is:-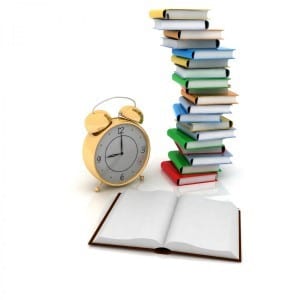 Time management: – Make a list of topics you plan to do it each day. Make a time table according to your comfortness on the paper and paste it on the wall in front of our study table. Follow our study time table honestly.
Best time to study: -Firstly find out the peak time. By peak time I mean to say the time in which our concentration is all time high. For finding our best concentration time we have to choose whether you are a day time learner or amid night learner. It means whether you are day time learner or you need peaceful quite surrounding in the mid night.
Distributive learning: – Study according to your capacity. Arrange your study time table according to that, you will refresh your mind by studying every topic. Distributive learning makes your mind refresh and healthy. For good learning, do not study more than 2 hours and after every 2 hours of study take a short break of about 10 to 15 minutes for the refreshment of our mind.
Colorful study: – Use colorful pens in my notes to study. Try to use colors in your text as our mind react to colors more attentively then the other black and white text.
Many mock test's as possible: – For cracking the competitive exam, mock tests are the most important part of your preparation. Try to apply different patterns and find which suits best according to your potential and time limits.
Healthy/peaceful surrounding for study: – Find a place where the surrounding is peaceful, healthy for the purpose of studies. Find the most peaceful and healthy place around before you open your books and start studying. The place should be positive for your study. There should be no negative and distraction in your surroundings, you can catch that topic more easily and in less time.
Eat brain foods: – To study well, eat healthy food in every 2 hours study. If you are distracted by your hunger during study you won't be able to focus as well. To make your mind refresh and healthy eat food which is highly rich in protein, like eggs, and grains that will increase your immunity power and that makes your mind healthy. In break during your study eat light snacks such as an apple, oranges, grapes etc, that will keep your mind alert.
Meditation/exercise daily: – Meditation makes your mind mentally well being and exercise makes your body physically strong and healthy. Do exercise daily about 2:30 hours (exercise like power walking, cycling). If you feel like you don't have the time to exercise 2:30 hours, then take 15 minutes walk on your trace or around your campus when you need a break. It helps you to focus better in your studies.
Stay away from distractions: – While studying remove all distractions. Looking at your phone or computer will break your focus and ability to study well. Stay away from all electronics gadgets which waste your time.
Different spaces: – Prefer to change your place whenever you get bored. By changing my sitting place you will feel energetic and fresh.
CONCLUSION: – Health plays a much bigger role in studies. So invest in your health first and then do other things.
You must have heard that life is a race if you don't run you would be left behind. I would say a competitive exam is like a marathon….. If you don't run you will leave behind. For that, you have to build your stamina to reach the finish line.
NOTE THAT: -One day before the exam: don't revise every little thing you learned but read revise only the important topics. The day of the exam: Don't panic, stay calm.
You Might Want To Read:
Doeacc B Level Network Management Information Security Mock Test Paper 115, Tamil Nadu Board Sslc Tamil Mock Test Paper 80, Itsm Tools, Civil Services Main Examinationsindhi Devanagari Mock Test Paper 54, M Sc 4Th Sem, Painting Mock Paper, Jee Main Advanced Physics Rigid Body Dynamics, Kd Campus Vs Career Launcher, Ugc Net Anthropology Question Paper 2 2009 2, Jamboree Gmat Weekend