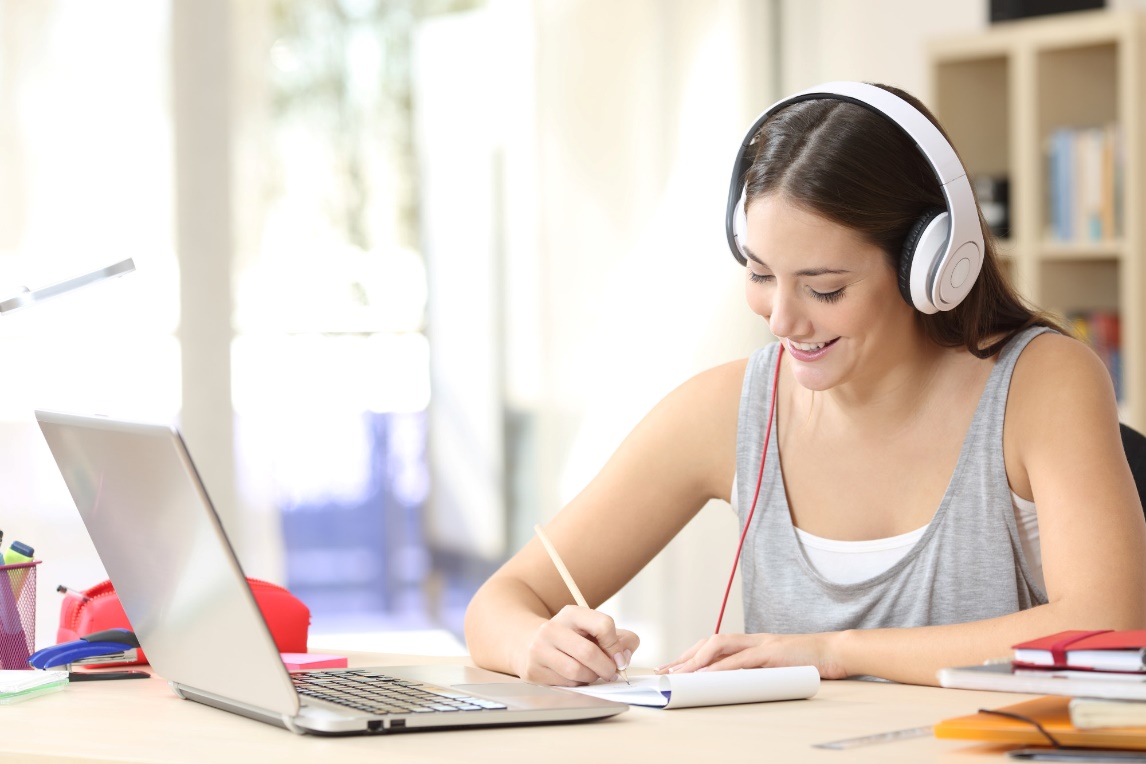 Why did you enter the healthcare field?
Chances are it's because you want to help people. Not just people that speak English, but all people.
Today there are about 52 million Spanish speakers in America alone, and the numbers are continuing to grow. If you want to be able to give your patients the help they need, you have to be able to communicate with them.
Are you facing a language barrier that's holding you back in the medical field? Don't worry, with the help of Spanish learning software, you can begin building the vocabulary you need to earn the trust of all your patients.
Since there are so many different Spanish learning courses available, it helps if you know what features to look for. Read on to learn how to choose the best software for learning Spanish.
Know Your Learning Style
Before you can choose the best Spanish learning software, you'll need to identify your learning style.
Here are a few different learning styles:
Visual learner
Auditory learner
Hands-On learner
Combination of one or more learning style
If you're a visual learner, you'll want to look for Spanish courses that use photographs. Being able to see an outline of the human body, while also seeing the Spanish word next to each body part, can help cement the information into your brain.
Often, you'll find that your learning style is a combination of audio, visual, and hands-on. If this is the case for you, we suggest finding lessons that offer a lot of variety.
Medical Focused Software Programs
Remember, rather than learning how to speak Spanish fluently, your main goal is to communicate with your patients. Choose a course that focuses on teaching Spanish vocabulary for professionals in the medical field.
Online Spanish Learning Software
The first thing you'll want to pay attention to when you're considering a course is the platform you'll be learning on. Make sure the online course offers a user-friendly site or learning platform. There's nothing worse than trying to learn a new language, while also having to overcome the challenge of navigating a confusing course site. To test out the company's learning platform, look to see if they offer any free demo courses.
Emergency Response vs Physicians
You'll also want to make sure the online course specializes in your particular medical field. For instance, if you're an emergency responder, you'll be having different conversations than a physician. Having a course that highlights the words you need specifically, means you'll get better results.
Benefits of Online Courses
Not only are online courses incredibly convenient, but they are often also self-paced. Being able to take your course at your own pace, is great when you need to fit learning sessions into a hectic schedule.
Apps for Learning Medical Spanish
There's a variety of apps you can download onto your Android or iPhone, to begin learning medical Spanish. It's not uncommon for the learning apps to also include medical terminology in other languages. While you can place your main focus on learning Spanish, it's a nice benefit to be able to introduce yourself to other languages.
Translation vs Learning
Certain apps will teach you Spanish, while other apps only translate. Apps that only translate, aren't good for learning Spanish. Instead, translation apps are better for time-sensitive situations.
We suggest looking for a learning app that translates and teaches. You'll be able to study Spanish seriously, while also having the ability to translate phrases without knowing the language.
Make It Fun
Look for learning apps that will set your lessons up like a game to make things fun. As you get the correct answers, you'll score points, and track your progress. Now, you can compete with yourself to beat your own best score.
Real-World Videos
Another useful tool is to find apps that use real-world videos. These apps allow you to watch videos where people are having real-life Spanish conversations.
You might be watching a soccer show, a movie, or even a popular Spanish TV show. As you watch the content, there will be captions telling you the translation in English.
Listening to real-life Spanish conversations will help prepare you for how fast Spanish speakers talk. You can also customize your experience by looking for apps that allow you to watch medical shows that are in Spanish.
All-Inclusive Softwares
All-inclusive Spanish learning software will help you have complete conversations with your patients, and about your patients. Being able to talk to your patients directly, while also being able to communicate with their family members, can be an invaluable tool. If you've never used a language learning software, it can be tricky knowing what to look for in an all-inclusive software.
Here's the suggested outline of what the course should include:
Words to describe medical conditions
Words to describe the body
Colors, directional words, and numbers
Words for talking about people
Easy verbs
First, you want to be able to focus on mastering Spanish medical terms you need to know. As you become more comfortable with the language, you'll be able to learn words for talking about people. Look for lessons that teach Spanish pronouns, and how gender plays a role in the Spanish language.
Mobile and Desktop Interface
For Spanish learning programs that offer a mobile and desktop interface. This way you can learn on any of your electronic devices. No matter where you are, whenever you have a little bit of free time, you can squeeze in a learning session.
Courses With Feedback
Double-check that the desktop and mobile app program tracks your progress and gives you feedback. Instead of just telling you that you're wrong, quality software will give you suggestions to help you improve.
Communicate With Confidence
Now you know how to choose the best Spanish learning software for the medical field. We hope that our article will inspire you to find a course that can help you begin learning Spanish today.
Are you looking for more ways to brush up on your communication skills? Go ahead and read another one of our articles.
You Might Want To Read:
National Institute Of Event Management Niem Vs Pearl Academy, Delhi University Mlis 1St Year Mock Test Paper 2 2, Delhi University Mec Mock Test Paper 10, Ugc Net German Mock Test Paper 24, Engineering Science Solved Question Paper 1 2013, Ugc Net Manipuri Mock Test Paper 8, Psus Research Sample Paper, Academic Writing Sample Question Paper 6 2015, Madhya Pradesh Power Generating Company Limited Mp Pgcl Mock Test, Ugc Net Comparative Religion Question Paper 2 2013
Leave your vote
This post was created with our nice and easy submission form. Create your post!