With the changing dynamics in the HR field, there is a high demand for talented people with remarkable skills and knowledge. That's the reason why nowadays there has been a greater emphasis on HR certifications as well as graduate degrees. It is a common belief these days that when you obtain advanced knowledge and skills, it gets easier for you to position yourself in a good job. And by hiring such people, organizations lead towards success.
Importance of HR Certifications
Though some recruiters believe that having a bachelor' degree is more than enough for starting your career in the field of Human resources. And the rest of the learnings you will develop over a period of time while working on the job. However, there are another set of individuals who think that an HR certification helps you raise your status as an HR professional. It takes a lot of time, money and effort to acquire such certifications and credentials and they definitely have the potential to add value to individuals and businesses.
Also read: 7 interview tips for human resource positions.
Lots of Human resources recruiters reveal that a master's degree in HR and a good amount of experience are way more crucial as compared to certifications, chiefly in the case of senior positions. Certifications can work wonders for people looking for junior positions as well.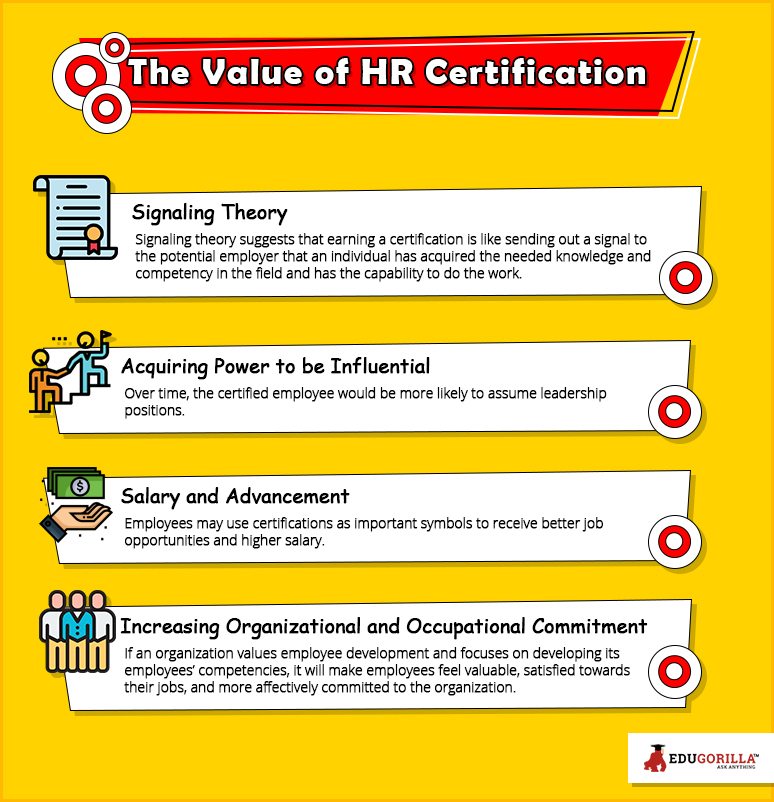 Bill Dixey who is the Vice President of HR Client Services at Clorox once revealed that while hiring someone for a junior or mid-level position who doesn't need too much of an experience, it makes sense to put emphasis on certifications. But for senior positions, a track record and experience are of a much high priority than certifications.
Anyhow, there are a few companies that like to see a combo of experience and certifications while hiring people for junior jobs.
Chris Donigan who is the Corporate Vice President of Human Resources at medical products company B. Braun Inc. gave his opinion on when to pursue certification. According to him, people who go for a certification before obtaining an experience of at least three to four years, memorize the facts but not really understand how things actually work in the field of HR.
Impact of Certification on Salary
In many cases, certification does add an extra value to your resume but does it help you fetch a higher salary. The answer is yes. As per a survey carried out by Payscale.com, Certified HR professionals make more money as compared to their counterparts who do not possess certificates. Though the difference is not that noticeable at lower levels as you move up in your career, this difference keeps getting wider.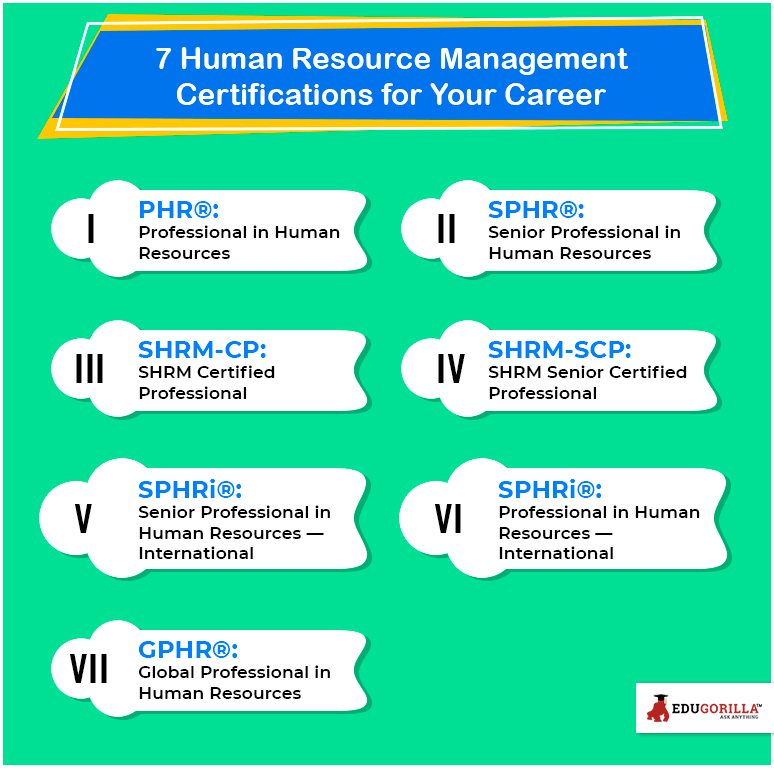 According to the same survey, an average income of a certified human resources professional was approximately $63,900, at the same time, a non-certified HR professional earns almost $45,300. Although these figures vary across diverse industries and areas of the nation, an HR certification does have a positive effect on the career of HR professionals.
Closing Thoughts
Certifications do possess value and can open the doors to greater opportunities for you. Whether you are a fresher or an experienced HR professional, pursuing a certification program will help you seem serious and devoted towards your field of work. It shows that you made an effort to inflate your knowledge in the subject.
Furthermore, when you visit various job portals to search for a human resources job, most employers include in their job descriptions that they prefer candidates that possess HR certifications. So, attaining a certificate does improve your chances of getting a job by giving you a competitive edge over your competition.
Check out, Executive MBA in India.
You Might Want To Read:
Gsssb Mines Supervisor Technical Assistant Online Mock Test, Physical Education Question Paper 3 2010, T F R Mathematics 2017, Eletronics Communication, Digital, Cochin University 3Rd Semester Digital Circuits Logic Design Mock Test Paper 9, Uppsc Upper, Gre Geometry Strategies Video, Snap 2019, Tourism Administration Solved Question Paper 1 2014
Leave your vote
This post was created with our nice and easy submission form. Create your post!