You are just about to enroll into the highest level of education, which means that a frustrating and difficult road is expecting you ahead. However, considering that the final result is a major achievement in a student's life, you may as well decide to go through with it, regardless of the complexity of the studies.
As a student, you probably already know – there is a solution to every problem. Surely, this does not mean that you will not have to spend quality time on your thesis and the studies, but the following tips will certainly make things much easier. Also read, "How to write an A+ Research Paper"
The Dos for Every Ph.D. Student
Choose Your Supervisor Wisely
Few students know this, but the supervisor actually has an enormous impact on the knowledge you will get from your studies and the post-graduate experience altogether. Therefore, this is a decision not to be taken lightly.
Thinking that the leader in your particular field of study is the best choice for a supervisor is the most often mistake students make. Instead, you should strive to find a good supervisor by talking to other Ph.D. students, especially those who work closely with the professor you are considering. Also, you can always look for students who already got their Ph.D. and get an insight into what kind of supervisor they had and whether you should choose the same for your Ph.D.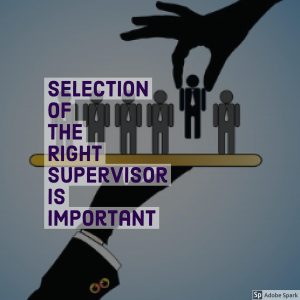 Befriend the Secretary
You should always befriend your supervisor, but this is not all. There is one more person with almost the same amount of power as your professor and that is his secretary. The secretary is holding and controlling the professor's agenda and can convince him to schedule a meeting.
That is not all. Your professor's secretary can help you in solving many problems, including 'who to contact' or 'what to submit'. She is often considered to be just the messenger, but befriending her can be a real lifesaver for a Ph.D. student!
Register to Good Courses
Most of the Ph.D. programs offer a variety of courses or workshops. You must know that there is much more to being a Ph.D. student than the dissertation, which means that you need to have a clear idea of what is available for you.
Get informed on mandatory and optional courses, as well as courses that are educational and can be beneficial for your studies and future. If you have a current or a future job position waiting for you, you could even ask your boss to pay the registration fees to some of the good optional courses.
Get a Coffee Mug
If you have not begun the caffeine intake, this will be the starting point. When you start your Ph.D. studies, consider getting a coffee mug as important as purchasing the necessary books and materials. Your Ph.D. studies will come with many sleepless nights, even if you learn to plan your time properly.
Summarize as You Go
Starting from the beginning of your study, get a habit of writing summaries of everything related to your Ph.D. program. Get a monthly, if not a weekly summary of the experiments performed, conclusions and results. These may prove to be very helpful afterwards when the process comes to write your thesis.
The Don'ts for Every Ph.D. Student
Waste the Beginning of Your Studies
Students'life will be the best time of your life, but this does not mean you should take it lightly. One of the biggest mistakes students make is thinking that they have a long time to finish their Ph.D. studies.
Don't start off with procrastinating, but establish a good working habit as you go. A good study routine is the best thing you can do to avoid tasks from piling up.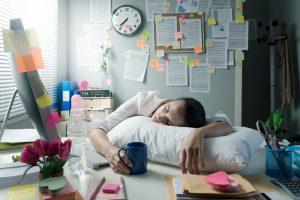 Underestimate the Writing Part
If you think you have all the time in the world to finish your thesis, you are far from the truth. Your whole Ph.D. requires all the time you can get. You are no longer an undergraduate student, which means that it is time to write a professional essay.
The writing part is the most time-consuming and at the same time, most difficult part of your Ph.D. studies. Therefore, if you want to be a smart student, start planning this as soon as the first day!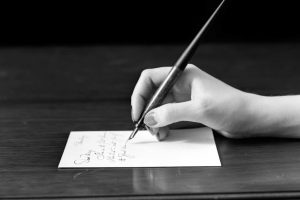 Be Antisocial
Getting to know your colleagues and making friends is not something you should do just to have fun while in school. Even if you are not a social person, you should strive to get to know most of your colleagues. Joining them for lunch, coffee breaks and even projects can prove to be very beneficial for you and your studies and may even open up various opportunities for the future.
When meeting people, make sure that you have a friend in your department.When things get tough, these are the people you can turn to. Additionally, many people say that the friends they made while studying for their Ph.D. remained their friends for life because where would you find people with so many similar interests if not here?
Forget Why You Started this Journey
Students enroll in a Ph.D. program for various reasons, the biggest one being the opportunities that lie ahead for a student who has completed the highest level of education. Various students choose such programs to enrich their education and become a better person, while others do this because their current job demands it.
You will often get frustrated during your Ph.D. studies and when this happens, remember why you decided to enroll in the program in the first place. Thinking of the bigger scope will help you overcome tough periods since after all, getting a Ph.D. will be one of your biggest achievements once you finish the program.
Forget to Enjoy it!
You only get the chance to be a Ph.D. student once, so try to enjoy it. Only a few people enroll in more than one Ph.D. program because this is a very stressful period. For this reason, use the time you have as a student and get as much fun as you can out of it. After all, it is a Ph.D., not a life or death situation!
Knowing when to devote all your time and strength to the studies is key if you want to succeed. Sometimes, a subject or project will be of such high importance that you simply cannot do anything else but investing all your efforts into it. When this time comes, get bunkered until the period has passed. Learn to have fun when you can, not when you want.
We all have our limits and surely, so do you. Therefore, even when times are tough and you need to finish something before a set deadline, remember to take enough breaks. Do not skip your lunch or forget to get some free air because after all, you cannot be productive if you do not release the tension once in a while.
So, are you ready to be the best Ph.D. student? If you want to be smart and finish these studies without the extra worries, make sure to remember these do's and don'ts that will help you make one of the biggest achievements of your life! Check out how to write a stellar dissertation.
You Might Want To Read:
Vmou Blis Paper 7, Marketing, Upsc Chemistry Physical And Chemical Changes Book, Tips On Finding The Right B School, Iift Eligibility Criteria 2018 Iift Mba Ib Entrance Exam Eligibility Norms, Gujarat Technological Universitym E Urban Transportation System Planning Mock Test Paper 1, Jee Main 2017 Question Paper With Answer Key Paper 1Code A, Dream Education Point Vs Dream Education Point, Bitsat Sample Paper With Solution 4, Best 3 Sat Coaching Institutes In Allahabad Vs Best 3 Sat Coaching Institutes In Allahabad
Leave your vote
This post was created with our nice and easy submission form. Create your post!