Top 10 IIT JEE Coaching Centers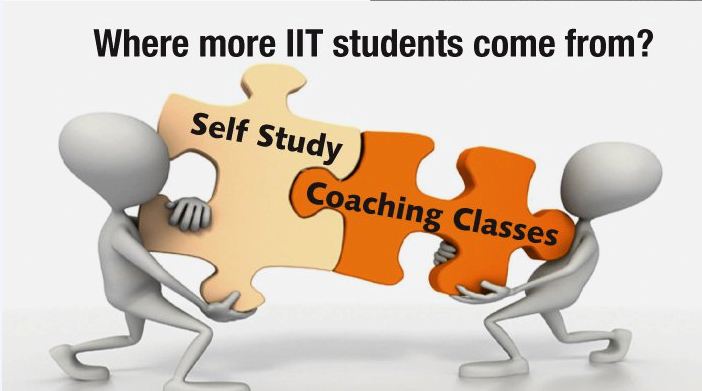 In the heat of hard to toe line of competitive examinations it is hard to tell when one has the requisite degree of preparedness and all which is needed ardently to suffice and survive through cracking the toughest of entrance exams. All that is needed to suffice for such exams have been piled up into a compact format in capsule form within a trusted structure which is executed by experts of the field and with years of experience. Currently many names surface in the circle of coaching centres which have been replicating rapidly at an unprecedented rate and here is to a quick glance at some of the emerging and established names with years of proven track record.
We have compared the total selections given by each of the institutes in JEE Advance 2016 and given our ranking of the coaching institutes accordingly.
Brilliant does not gives the list of selected students on their webpage.
Bansal Classes too didn't release the selection result for the year 2016 (Learning something from Brilliant tutorials ;)) .However total selection from Bansal Classes in 2015 was 939.
Vidya Mandir Classes gives only results in top 1000.
Super30 only takes 30 students and gave 28 results in 2016. Way to go!!
1. Allen Career Institute
Head Administrative Office: KOTA, RAJATHAN
Contact Information: http://www.allen.ac.in/
Study Centres: Ahemdabad, Chandigarh, Indore, Bangaluru, Mumbai, Jaipur, Rajkot, Vadodra, Surat, Bhilwara, Ranchi
OVERVIEW: Allen institute at Kota which has simultaneously been operating at many of its sub branches and parallel wings throughout the country boasts a large chunk of the selections which are made to the top medical and engineering institutions through the regularized method of entrance examinations and competitive examinations the IIT JEE. Its forte has been grooming the students for examinations through intensive preparation modules which have been so designed that they could at best withstand the heat of the competition.
SPECIALTIES: Although the concerned center has been primarily linked with its courses for students aspiring to sit through medical entrance examinations yet it has been of late gaining an added impetus for its cutting edge materials in IIT-JEE as well as JEE mains as well through:
TEST PREPARATION SERIES
TWO YEAR FOUNDATIONAL PROGRAMME
CRASH COURSES
Thus its renowned reputation and the sincere efforts being put forth to tackle the need for professional well kempt coaching institutions primarily the ones which have been steered with the zeal to be reckoned as the institution nearly amounts to perfection however thought is to be given to the fact that in a scenario where the coaching centers have been mushrooming at an unprecedented rate it remains to be seen as to how the ace centers like Allen manage to have the last laugh.
OBSERVATION:  From a third person point of view, implying that viewing the ALLEN CAREER INSTITUTE from the point of an outsider who has only the minimal necessary yet very basic interface to the way the institution and its various wings operate it seems that it might be deemed rightly as the go-to place for preparation for such examinations however given the number of options that are catered to the chances are many and the aspirant might well choose another of the contemporary test preparation centers over Allen however its record remains unblemished for at least the past couple of years. In 2016 Allen gave 3883 results in JEE advance with four ranks in top 10. And of course it gave us JEE 2016 AIR 1.
2. AAKASH CLASSES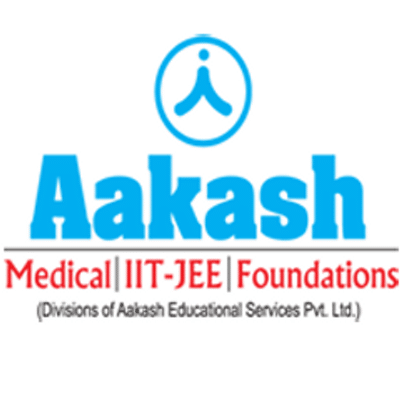 Head Administrative Office: New Delhi
Contact Information: http://www.aakash.ac.in/
Study Centers: Regular Classroom Centers almost in every state of the county.
OVERVIEW: One of the pioneers in terms of imparting professionally guided coaching classes in India for the Medical as well as engineering entrance examinations is the Aakash Classes most primarily it had been set up as a center where expert guidance could help those who were aspiring to take up medical courses to get through the tough to sustain medical entrances however sooner it had develop dual classes for both the medical as well as the engineering aspirants. The track record for its classes has been path breaking and as mentioned it continues to be the pioneering force behind the immensely successful rage for enrollment into professional coaching classes.
SPECIALTIES: Since method has always been the key to success in competitive examinations thus Aakash classes delivers the TARGET-TWO years program which has been methodically designed and has been able to fetch best results in the entrance examinations. However since versatility is also an important criterion thus apart from the two year target program it has also been catering to the needs of those who seek crash courses that are designed to be able to equip the taker to tackle the tests.
OBSERVATION: Akash classes have been a name that has been trusted over the years in terms of providing coaching classes for medical aspirants however its classes for the IIT-JEE examinations even though have been well accepted yet they often lack the same repute as added to the medical examination preparation classes and its competitors have managed to shine better at occasions more than one however it yet remains in the top rung. For the year 2016 Aakash gave 1462 selections in JEE advance with 3 in top 100.
3. RESONANCE

Head Administrative Office: Kota, Rajasthan
Contact Information: https://www.resonance.ac.in/reso/index.aspx
Study Centers: Agra, Ahmedabad, Ajmer, Allahabad, Aurangabad, Bhopal, Bhubaneswar, Chandrapur, Delhi, Gwalior, Indore, Jabalpur, Jaipur, Jodhpur, Kolkata and several others in Almost every state.
OVERVIEW: One of the fastest growing and most impressive coaching centers which was set up way back in 2001 has been resonance career institute or resonance classes with an impressive track record and with an equally if not  more impressive faculty profile. It stands out for its teaching techniques which have been well received by the student fraternity and to add to that it has also been on the winning side owing to a web of centers which has been spread across the country.
SPECIALTIES: On the count of courses as delivered it accounts to many new programs and both classrooms as well as correspondence courses have been available to the students that opt for the concerned coaching classes. The facilities at Resonance have been well rated as well as the web of centers which has already been talked about has been quite efficient as there are as many as 12 centers across the country which means that it could absorb most of the student crowd which opts for professionally imparted coaching classes. One thing that separate Resonance from other institutes is its emphasis on all categories of student. It educates the students according to their level and needs.
OBSERVATION: One of the easy ways to sum up the resonance is that it is one of those few game changers which have been ardently looking for the right opportunity to pounce on the requisite criteria to take it to the prime spot in terms of coaching centers it already has done it half way through with its amazing network of coaching centers and has been readily accepted by the masses. It gave a magnificent result for JEE 2016 with 5111 selections and 4 in top 100.
4. FIIT – JEE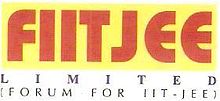 Head Administrative Office: New Delhi
Contact Information:http://www.fiitjee.co/
Study Centers: Delhi, Meerut, Bhilai, Bhopal, Bhuneshwar, Bokaro, Chennai , Coimbature, Durgapur, Dhanbad,Mumbai
OVERVIEW: Given the statistics it can well be said that one of the most preferred choices as made by the aspirants of the cutting edge competitive examinations. The FIIT-JEE has been the one which shines at the top rungs. It is specifically designed in keeping with the requirements for the ones who wish to sit for the IIT-JEE examination as held every year for admissions into the premier and celebrated, top brass engineering colleges/ institutions in the country. The peculiar thing about the institute is that it put emphasis on both Competitive exams as well as the schooling.
SPECIALITIES: Unlike some of its competitors FIIT-JEE has been most purposefully and solely dedicated to IIT-JEE and its preparation techniques, modules speak aloud of the same. The preciseness and the sharp, clear tone of the teaching techniques is perhaps the star seller that makes it one of the most sought after coaching institutions of the country. Rightly enough since its inceptions its intake capacity too have been multiplied many times and today a vast chunk of the aspirants are seen to be taking up classes with the designated coaching centers at FIIT-JEE. Its distance learning modules are also very helpful for the aspirants.
OBSERVATION: In the parting note it could well be said that since numbers do count and since it is all but a number game at the day end when one sits down to enumerate professional coaching centers and given there are host of options available the FIIT-JEE might as per some need to push forth to take to its credit more of the selections as made every year. With a total selection toll of 4423 and 36 students in top 100 it has again lived up to its image.
5.VIBRANT ACADEMY

Head Administrative Office: Kota, Rajashtan
Contact Information: http://www.vibrantacademy.com/
Study Center: Kota, Rajasthan
OVERVIEW: For the past couple of years this academy has been one of the top rankers in terms of providing quality education. Its classroom programs have been highly rated as some of the best ones on the scene, along with this its achievements also include selections into iit-jee advanced which amounts to a staggering plus 40 percentage of the total students as enrolled. Following the year 2013 it has only peaked in terms of its excellence.
SPECIALIZATIONS: Being able to tread a ground firmly and solidly with undeterred strike of confidence is what best encapsulates all that vibrant has been able to achieve throughout. It started with the normal classroom programs that many mundane academies mushrooming throughout the country provide. However the tint of brilliance was added with its unfailing feats of excellence and its ability to translate classroom study into qualifying margins that get students off the deck into some of the promising institutions of the country.  It is not exaggerating to tell that it has one of the best faculty team of Kota.
OBSERVATION: Thus while summing up we see Vibrant academy as the name suggests as a place which is here to stay in this list of some of the finest as well as superbly equipped coaching centers which have become the part of the common vocabulary for the ones seeking professional guidance. With 1404 selections in JEE advance it success rate for year 2016 is phenomenal 49.29%.
6. Bansal Classes
Head Administrative Office: Kota
Contact Information:http://bansal.ac.in/default.aspx
Study Center: In Every State of North India.
OVERVIEW: Founded in 1991 in the small town of Kota by unarguably the father of organized professional Coaching for IIT-JEE VK Bansal Sir, Bansal Classes is one of the oldest coaching institutes for IIT-JEE coaching. It is the single coaching institute of India to give over 20000 selections in IIT-JEE.
SPECIALIZATION: The team of well trained faculty member and the guidance of Bansal Sir himself makes Bansal Classes one of the foremost runners in the field. The learning materials given by Bansal classes and the test series are the BIBLE for IIT aspirants. The well designed Daily practice papers also improve learning of students. A sophisticated and well oriented course plan has helped Bansal Classes to excel in the Coaching Industry.
OBSERVATION: Bansal Classes has been on the top of the pyramid for the longest time. It is the only institute to deliver 5 AIR 1 in the country. It is one of the best institute in the country with good faculty team and super course structure to suit the needs of the students. It gave the AIR 1 of JEE Advance 2015.
7. IITians –PACE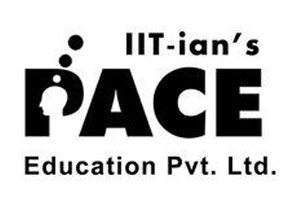 Head Administrative Office: Mumbai
Contact Information: http://www.iitianspace.com/
Study Center: Mumbai
OVERVIEW: Since its establishment in 1999 the IITians pace has been one of the leading coaching institutes in the country originally operating out of Mumbai today it has spread its wings much beyond the country's financial capital and has rightly been at the top of the helm for quite a couple of years .
SPECIALIZATION: Teaching methodologies plus the added edge of operating out of one of the most prominent metropolis of the country with a very successful track record have been all that add the extra baggage of mileage and advantage to pace which might shoot it all the way up to the helm.
OBSERVATION: Thus like almost most of the other institutions which have been reviewed in this piece the IITians PACE too happens to stand just the rightful amount of chance given its commendable faculty and course structure that has been helping students throughout. It gave 800+ selections in JEE Advance 2016 with 16 students in top 100.
8. BRILLIANT TUTORIALS
Head Administrative office: Chennai, Tamil Nadu
Contact Information: http://brilliant-tutorials.com/
Study Centers: Haldwani, Lucknow, Faridabad, Guwahati, Bhubaneswar
OVERVIEW: The past track record of brilliant tutorials has been impressive with its high margin of well qualified faculty members which amounts to more than a hundred it has really stood the test of time as well as tricky entrances. Its major/ gut strength perhaps comes from the brilliantly designed study material and curriculum which has been well favored by the risks and chances that are numerous in terms of competitive examinations like IIT-JEE.
SPECIALIZATIONS: Maintaining a stunning track record is what happens to be one of the most desired and sought after goals of tutorial firms which happen to operate within a specified system of challenges which sweep across domains. One of the most legitimate bid to success as made by brilliant tutorials is the number of selections which are up on a rise with handsome amount of aspirants qualifying through IIT-JEE as well as AIEEE.
OBSERVATION: Brilliant tutorial is on the way to become a name to reckon with in the way to doing so it has adopted new diversified as well as tested teaching modules which are impact fully delivered through out. The major zest of the organization would be thus the system and curriculum it adopts which in the concerned case of brilliant tutorials is promising however its presence can be more impactful which would further do justice to the actual presence of the firm.
9.VIDYA MANDIR CLASSES

Head Administrative Office: New Delhi
Contact Information: http://www.vidyamandir.com/
Study Center: All Over the Country
OVERVIEW: In terms of presence vidya mandir classes qualify as one of those which can be placed on the top rung. Given its impeccable presence across 30 cities in the country it for sure stands as one of the major institutions / coaching classes to absorb the crowd. Its methods of teaching, its presence and networks plus the added boost of years in line at the task of guiding aspirants have become its major driving strength.
SPECIALIZATION:In terms of specialties that are catered by the Vidya mandir classes it often occurs to many perhaps that its simple yet efficient and tested methods bear the real key to owning success in terms of competitive examinations. Its actual presence and the sense of an ability to continue to lean the aspirants towards a hassle free and systematized process of receiving quality professional guidance is what makes its impacts felt across the country in big as well as small sleepy towns alike.
OBSERVATION: Thus its observation can be wrapped up with the concluding remark that Vidya mandir and its all branches which have been in operation have been a trustworthy name when it comes to aspirants choosing their preferred coaching institution in their home town and need professional guidance for entrance exams as well as schooling. However it needs to tread the similar ground as many of its contemporaries and has to strike hard to excel beyond the level in which it already has. It gave 48 ranks in top 1000 in JEE 2016.
10.Super 30 (Ramanujan School of Mathematics)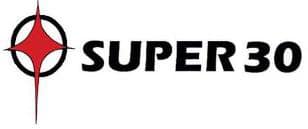 Head Administrative Office: Patna, Bihar
Contact Information:http://super30.org/
Study Center: Patna
OVERVIEW:
.