Best 10 NEET Coaching Institutes in Mumbai
Date : August 27, 2019
Mumbai, a city that remains abuzz with millions of people living a speedy life all in a hurry of reaching their destination. Countless immigrants come here with dreams in their eyes. Mumbai is the capital city of Maharashtra with the status of being the most populous city of India. Mumbai is indeed a city that never sleeps as it works day and night. This is the cause behind the never-ending advancement of Mumbai. The young generation of Mumbai is highly determined to achieve heights of success and hence, leaves no stone unturned in grasping more and more knowledge. Numerous educational institutions in Mumbai go hand in hand with the aspirants to guide them. A huge number of medical aspirants seek guidance from the NEET coaching institutes in Mumbai to flourish their careers in medicine.
Mumbai is not just the research hub of India, but also home to various prominent coaching institutes. A lot of aspirants get enrolled in these coaching institutes in Mumbai every year. Whether it is engineering, medical or government sector exams, these coaching institutes play the role of key drivers in preparing students. Coming to the medical field, innumerable aspirants strive hard to become successful doctors and surgeons. Qualifying NEET becomes the best way for this. It sounds impossible to score impressively in NEET without any preparatory aid from an expert guide. The various NEET coaching institutes in Mumbai stand tall to fulfill the educational needs of the NEET aspirants. Students move from place to place searching for a reliable NEET coaching institute in Mumbai. This article is framed keeping them in mind.
Before discussing the NEET coaching institutes in Mumbai let's talk about what NEET is. Characterized by a high-difficulty level and ruthless competition, NEET is a single entrance exam for getting admission in the most reputed medical and dental institutions of the nation. NEET fills colors in the dreams of various aspirants craving for a successful career in medicines. It came into existence after replacing various medical entrance tests as an efficient exam to test the capabilities of NEET aspirants across the nation. A 10+2 passed out with Physics, Chemistry, Biology, and Biotechnology from a recognized board can appear for NEET. Determined NEET aspirants start preparing from class 10th and 11th for qualifying NEET
NEET coaching institutes in Mumbai provide efficient guidance to the aspirants. The city stats for NEET results speak for them. Every year a lot of NEET aspirants from Mumbai qualify NEET and many turn out to be toppers. One of such successful aspirants from Mumbai is Manav Shah who bagged an all India rank of 96 in NEET in 2017. Mumbai has been producing a lot of successful NEET candidates. The NEET coaching institutes in Mumbai are the backbone of the outstanding NEET results. The students who are going to appear in the upcoming NEET must be in the search of an apt coaching institute for themselves. Here we are providing a list of best 10 NEET coaching institutes in Mumbai for them.
Toppers Academy is the most preferred online training platform for the preparation of top medical entrance examinations to fulfill the needs of expansive aspirants willing to set a career in the medical field. Toppers Academy provides standard education for the NEET, IIT-JEE exam domains in India. Being former coaching established 20 years ago with a sole competence to bring the world's best doctors who will be curing patients with proficient expertise skills.Aspirants looking to get through top medical colleges in India must acquire knowledge and training from the best coaching i.e. Toppers Academy to crack the top medical exams like NEET, IIT-JEE, etc. It has been live now due to covid-19 pandemic situation bringing up the change to match the latest trends of education so far. Medical is considered to be the most esteemed domain operated by the masterful people in the world. The Uniqueness of this coaching is to Motivate students, channelize them to stand out in the crowd.

Features
Small batches of 30-35 students for personalized attention
Definitions of key-concepts on a mouse-over
Regular Tests for evaluation of students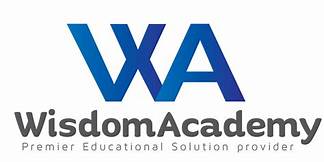 In the month of May 2005, Wisdom Academy was started under the dynamic leadership of academician Mr. Prashant Gangar with a vision to prepare students for medical exams. It is one of the best NEET coaching institutes in Mumbai. It also prepares aspirants for other medical exams such as MHCET, AIIMS, and State PMTs. In its educational journey of more than a decade, Wisdom Academy has grown from brick to brick. The highly-experienced and dedicated faculty of this NEET coaching institute in Mumbai has the expertise of teaching thousands of aspirants willing to build their careers in medicine. The academy is equipped with sophisticated study tools for providing a lucid understanding of concepts to the NEET aspirants. This prominent NEET coaching institute in Mumbai provides all the help and support to aspirants so that they achieve the best in their professional careers.

Features
Highly knowledgeable faculty
Proper students' counseling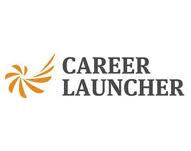 Career Launcher is one of the most sought-after NEET coaching institutes in Mumbai. Be it the study material, performance testing mechanism, or the faculty, every aspect of the classroom experience paves the way to success for the NEET aspirants. It also provides online exam resources for the students preparing for NEET. The goodness of this NEET coaching institute in Mumbai doesn't stop here. It provides detailed test analysis so that the NEET aspirants recognize their strong and weak points and work on the same. The institute helps the students to successfully qualify NEET and move closer to their career goals. It provides the simulation of the actual exam that fosters the feeling of competition amongst the NEET aspirants. Career Launcher is among those NEET coaching institutes in Mumbai who have produced impressive NEET results in recent years.

Features
Dedicated team of educators
Comprehensive study notes
Exam notifications and news updates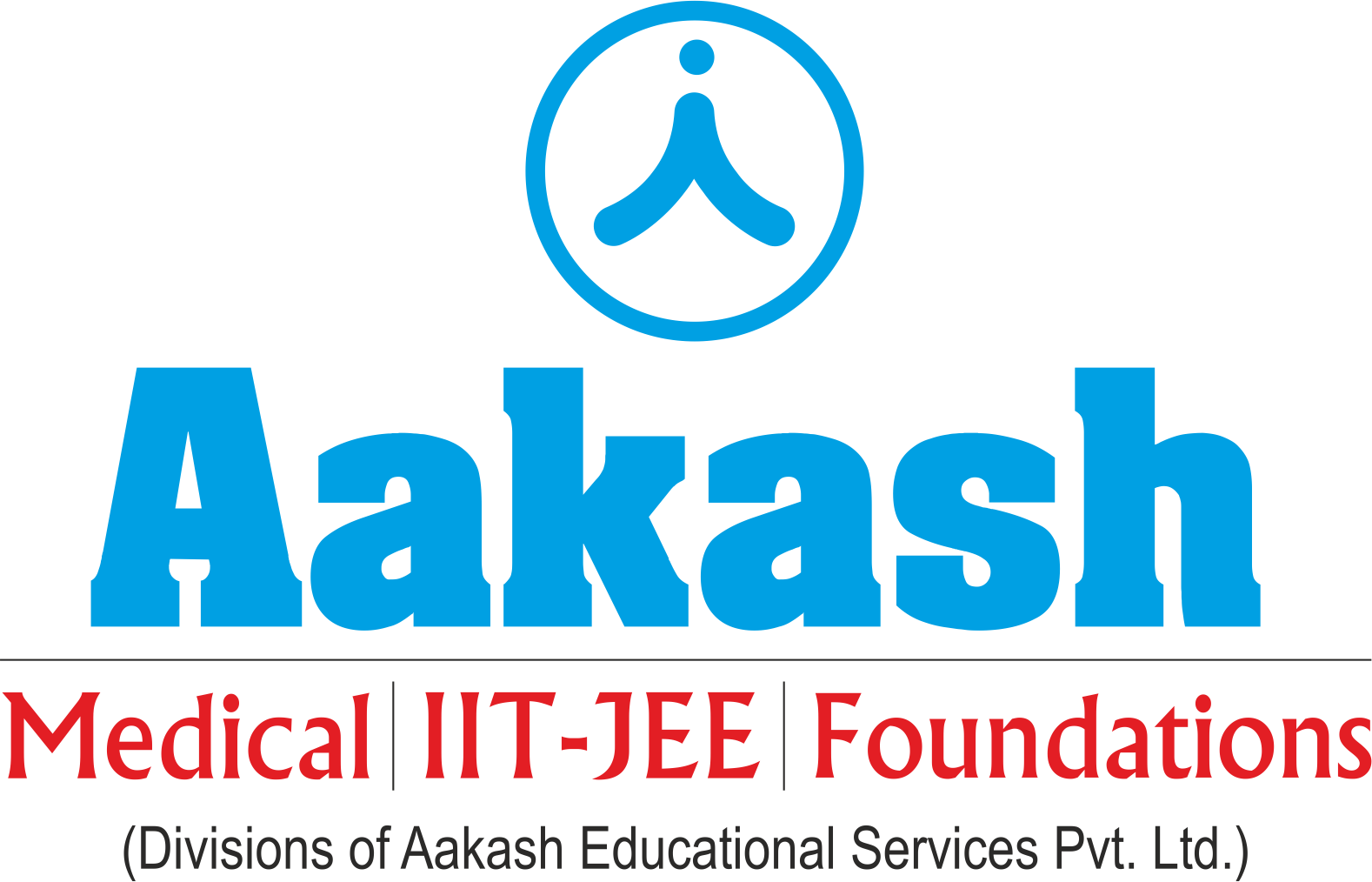 Aakash Institute has gained the reputation of a national brand in the education sector. It has been shaping the lives of various students pursuing engineering and medical education. It is amongst the most trusted NEET coaching institutes in Mumbai. It leaves no stone unturned in making the concepts crystal-clear for the NEET aspirants. This institute aims to guide all the interested NEET aspirants of the city. Hence, it has spread its reach to every nook and corner of Mumbai. It provides sets of practice problems to the NEET aspirants to get a remarkable edge over others. It conducts motivational classes from time to time to inspire students to produce impressive results in NEET. Frequently held parent-teacher meetings let the teachers remain in touch with the parents to communicate about the students' status of NEET preparation. This NEET coaching institute in Mumbai also rewards the meritorious students with scholarships.

Features
Well-curated study material
Digital learning programs
Regular tests and assignments
Monthly performance report
Motivational sessions held often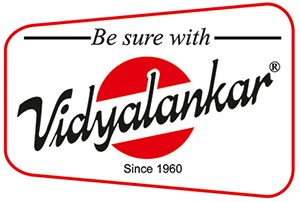 Vidyalankar Institute has been creating an impact on the students of Mumbai since 1960. Mr. C. S. Deshpande who is the pioneer of this NEET coaching institute in Mumbai has been churning students to reach new heights. It works according to a planned lecture schedule which is prepared in advance for a structure NEET preparation. Online preparation tests are available for the NEET aspirants for a thorough practice for the exam. The students preparing for NEET can also avail the facility of recorded video lectures provided online. This eminent NEET coaching institute in Mumbai also provides the facility of e-books for the aspirants. A conducive learning environment is maintained to facilitate a timely NEET preparation. The institute helps the students to identify their grey areas and work on them. Multiple time management techniques and shortcut tricks are also induced in the students to qualify NEET with flying colors.

Features
Practice tests and question banks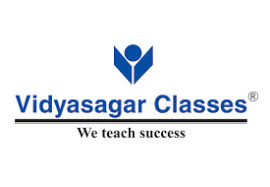 It was founded by Dr. D.A. Punjabi in the year 2000. Vidyasagar classes are well-known for its innovative and subtle teaching methods to prepare IIT JEE and NEET aspirants. Knowledge is imparted to aspiring students through the multilayered teaching methodology as well as covering the entire board's syllabus. This NEET coaching institute in Mumbai attracts a lot of young aspirants to seek preparatory guidance for appearing for NEET. The mission of the Vidyasagar Classes is to make NEET preparatory guidance available and accessible to every section of the society. Various NEET courses are offered to the students by this NEET coaching institute in Mumbai. Apart from this, it has been providing leadership in workforce training and supporting the economic development of the region.

Features
Classroom courses and crash course for NEET
Scholarship benefits for deserving students
Exhaustive study material
Fill this form and get best deals on "NEET Coaching classes"
100% genuine institutes aiming to help you ace studies
Get immediate response from the institutes
Compare institutes and pick only the best!
Feel free to choose the institute you like, and rest will be taken care of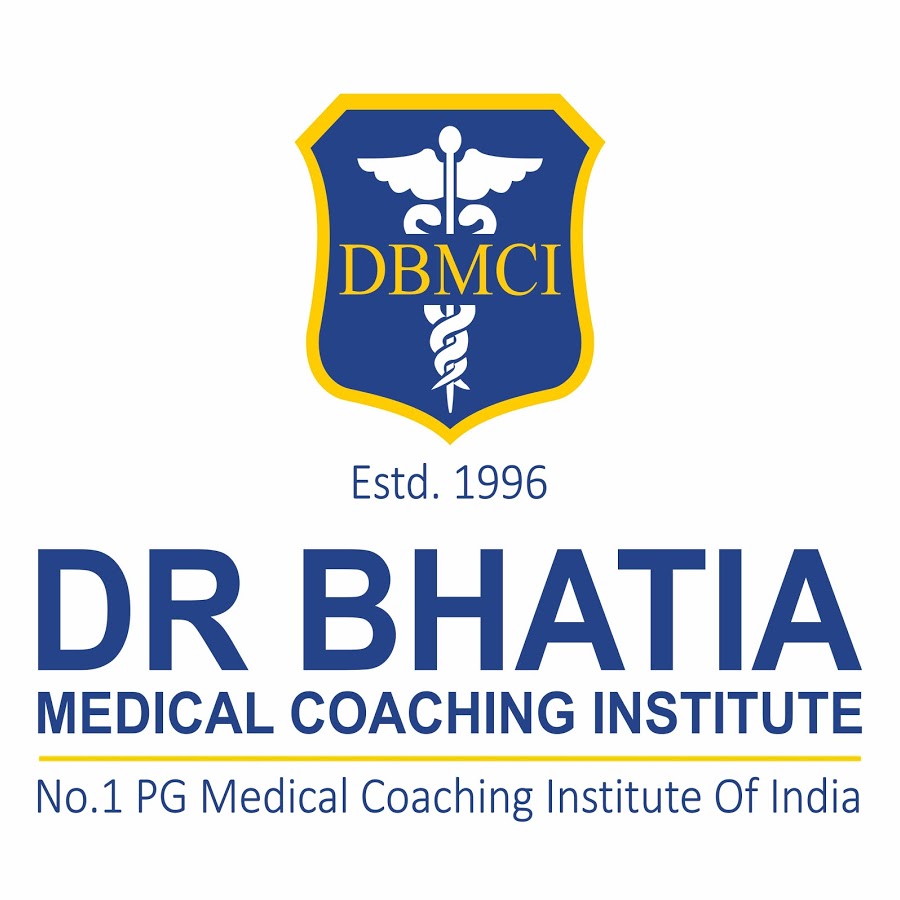 Dr. Bhatia Medical Coaching Institute has a vast experience of preparing thousands of aspirants for various medical entrance exams since 1996. A lot of NEET aspirants have built their flourishing careers after getting preparatory guidance from this NEET coaching institute in Mumbai. Dr. Bhatia Medical Coaching Institute has expanded its wings to every corner of India and has produced a huge number of successful NEET candidates. It educates and polishes innumerable students to take up the challenges of NEET. This prominent NEET coaching institute in Mumbai makes the aspirants realize their true potential and enhance it to achieve brilliance. The full-time dedicated faculty of this institute provides such a detailed explanation that even the most difficult concepts of NEET get crystal-clear. Furthermore, it has been putting its constant efforts to answer the most difficult NEET problems in the most understandable form.

Features
Printed handouts provided
E-Books facility available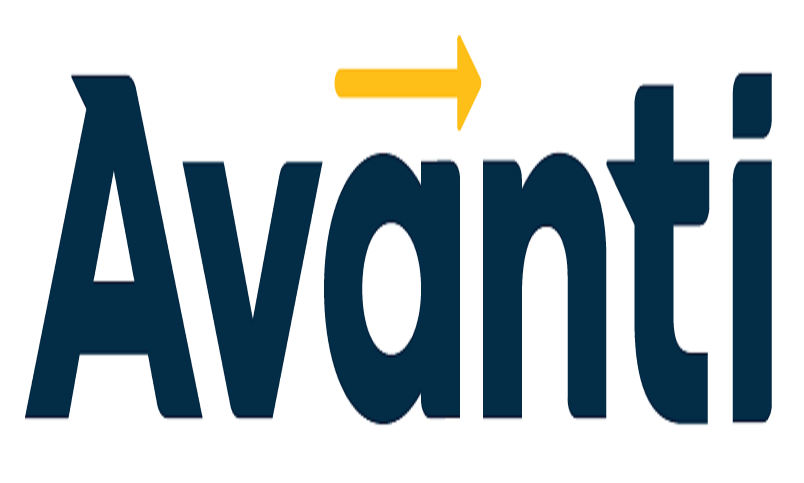 Avanti Learning Centre was founded with the collaborative efforts of Mr. Akshay Saxena and Mr. Krishna Ramkumar with a mission to help students across India to outshine in various competitive exams. A lot of IIT JEE and NEET aspirants owe their marvelous results to this NEET coaching institute in Mumbai. it blends the best of the teaching methods of the world and dispenses quality education to the NEET aspirants. More than 30% of the aspirants from this NEET coaching institute in Mumbai get selected in the most prestigious medical institutions of the country. This institute provides a thorough NEET preparation to appear in the exam. The faculty members pay individual attention and ensure that every NEET aspirant understands the topics properly. Expert career guidance is also available for NEET students. Here, the students are made well aware of the cutthroat competition level of NEET and are prepared to face the same.

Features
Highly-qualified instructors
Debates and discussions held often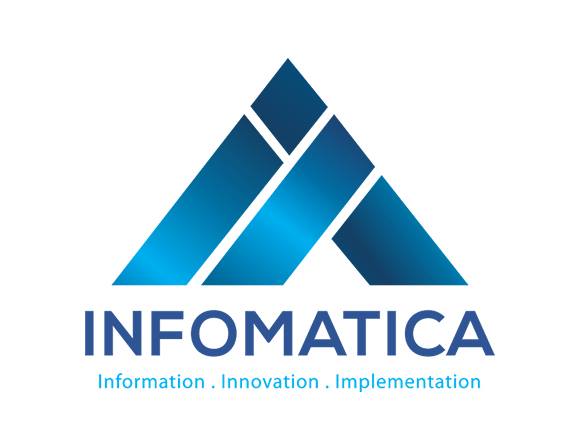 Infomatica Academy is one of the premier coaching institutes in Mumbai. It imparts preparatory education to the students aspiring for different competitive exams like IIT JEE, NEET, NDA, and NATA. This academy guides the students in walking the path of success and excellence in NEET. Cracking NEET takes a lot of hard work and a little more smart-work which is cultivated in this NEET coaching institute in Mumbai. Preparing for NEET is a long journey and Informatica Academy assures the students that joining this coaching institute is the first step in the right direction. It provides a world-class study atmosphere filled with positive competition spirit. A time table is also prepared for streamlined NEET preparation and timely completion of course. It also provides online NEET tests that cover both the numerical and diagrammatic types of questions. This NEET coaching institute in Mumbai consistently works for the betterment of students.

Features
Frequent performance tests
Individual attention paid by teachers
V Science Point was founded under the able guidance of Prof. Verma. Even after being a coaching institute primarily for IIT JEE preparation, it does not lag anywhere in dispensing quality education to the students preparing for NEET. The vision of this NEET coaching institute in Mumbai is to provide the best quality guidance to students aiming to beat competitive exams such as NEET. It provides an in-depth theory explanation with illustrated examples for an exclusive understanding of concepts. It also provides detailed solutions for NEET questions for students to avoid time wastage. This NEET coaching institute in Mumbai teaches a lot of shortcuts to solve tricky questions and manage the scarce time given for NEET. Moreover, it keeps the students updated about the important dates regarding NEET. Apart from this, V Science Point also comfortable classrooms to foster NEET preparation.

Features
Individual performance evaluation
In-depth understanding of concepts
Topic-wise practice tests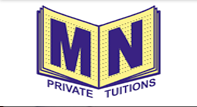 MN Private Tuitions is a systematic NEET coaching institute in Mumbai. It follows a simple yet effective system of preparing students aspiring for competitive exams such as IIT JEE, NEET, and MHTCET. It provides the students with the most comprehensive study material and a detailed explanation of the topics concerned. The NEET courseware is designed in such a way that it gets timely completed and ample time is saved for revision. The teachers of this NEET coaching institute in Mumbai conduct multiple doubt clearing sessions for smooth exam preparation. Practice tests are conducted from time to time and marks reports are given to the NEET aspirants for self-assessment. It keeps a track record of the attendance of every student. Besides all this, discipline is the most essential feature of this institute. MN Private Tuitions is one of the most prominent NEET coaching institutes in Mumbai.

Features
Chapter-wise test exercises
Limited number of students per batch
Disciplined learning atmosphere
This post was created with our nice and easy submission form. Create your post!
Comment