Living a busy life with the pressure of studies, unpaid bills of lodging, food etc. can make your mood worse and ruin your day. Entertainment is necessary for refueling our brains with energy and good vibes. In this article, I'll tell you about apps for entertainment which are the greatest source of entertainment and fun, particularly when you want a break from studies.
In this article, we will be reading about top 5 entertainment apps that have been highly rated by publications and users across the internet. These apps will provide contentment to your heart and brain equally.
Here are the top 5 entertainment apps which are as follows:
SoundCloud
Want to listen to something different? SoundCloud is the perfect app as it features unpopular artists and their creative music. This app lets you stream music for free from its various categories and a great library. If you have created any music you can upload it here and share it with others. You can also download your favorite audio/video content via Vidmate.
Netflix
Netflix provides on-demand streaming for TV shows, sitcoms, and movies. It is a source for great entertainment. Who doesn't like to watch aliens take over the world or Jack getting friend zoned by Stacey? The app is free to download but you need to buy a monthly subscription which costs just a few dollars. The good thing is Netflix provides a free one-month subscription to its new users. You can also download apk version of Netflix with an upgraded account on it via 9Apps Apk.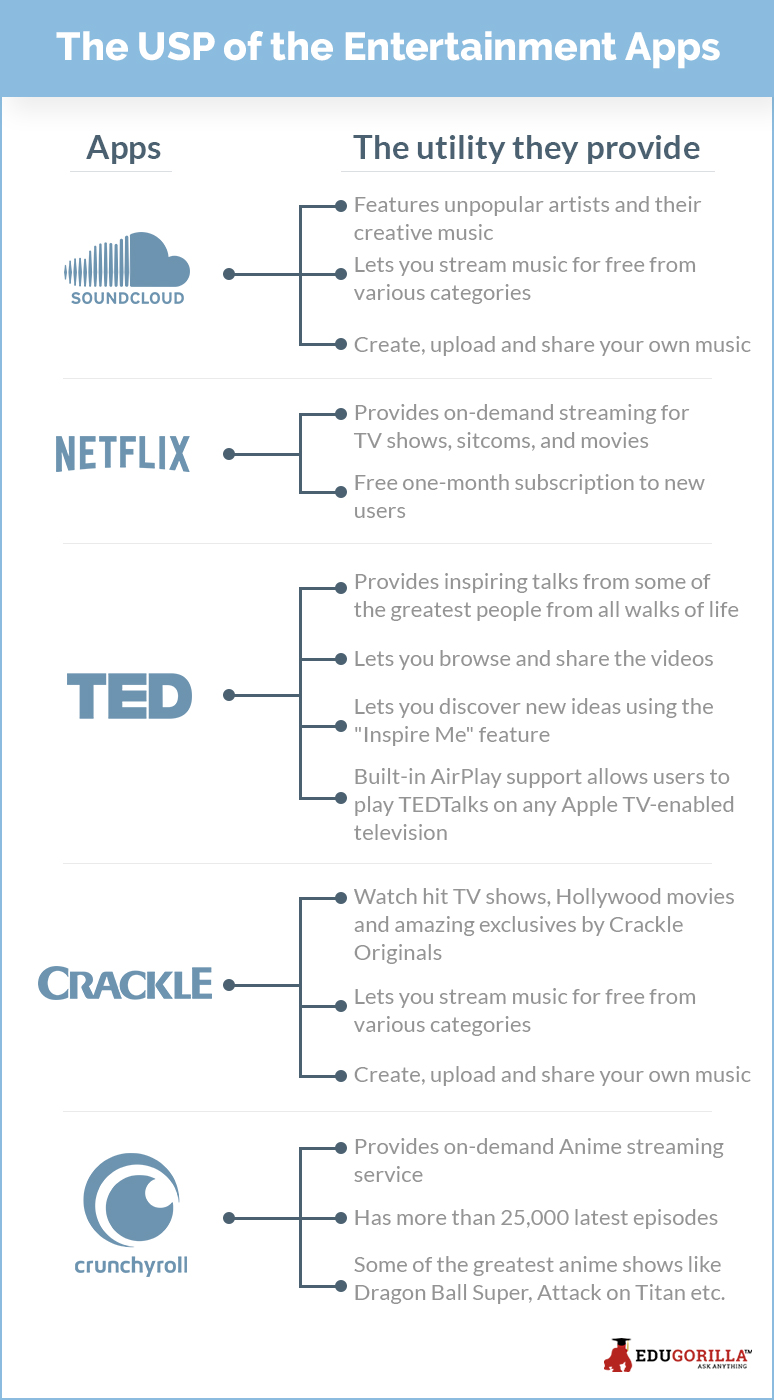 TED
Need to complete a project and cannot build that motivation for yourself? Hold on and download TED. This app provides inspiring talks from some of the greatest people on earth, philosophers, leaders, etc. These talks will entertain and motivate you so that you can give 100% of focus to your studies.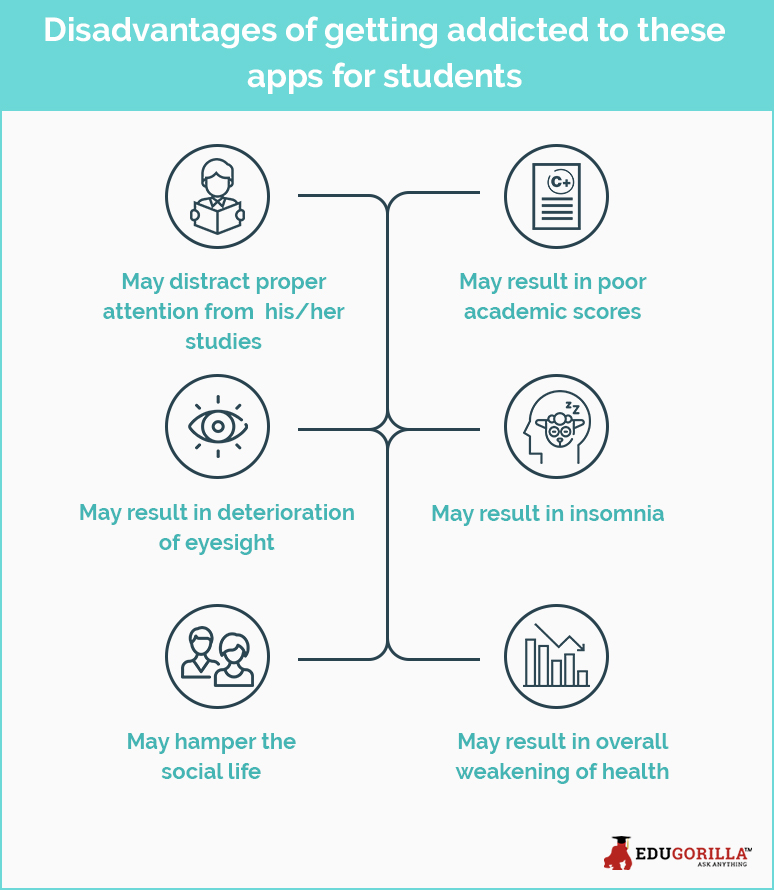 Crackle
If you love movies, then you definitely need this app. With this app, you can watch hit TV shows, Hollywood movies and amazing exclusives by Crackle Originals. This app is available for both iOS and Android for absolutely free. Escape the daily grind and refuel yourself with drama, action, and comedy.
Crunchyroll
This app is always in the top 10 trending on the app store. Crunchyroll provides on-demand Anime streaming service for its user. This app has more than 25,000 latest episodes which will give you unlimited entertainment. Some of the greatest anime shows like Dragon Ball Super, Attack on Titan, Naruto Shippuden, etc. are available for free. Well, this is the best application that serves the purpose duly!
That's it from us on top 5 applications that can be used to serve your entertainment purpose and refill you with energy and freshness. These apps will recharge you with vigor and vitality so that no laziness remains in you. You can then focus better in your studies.
Final Words
It has been an honor for me to bring you a fruitful guide. I assure you that this post is in no way sponsored by any of the companies listed above.
Thank you for reading the article. And if you feel that any of the application is left out from the list or any of your favorite application is on the list, please comment down your experience. Also, please don't forget to mention the name of the application.
You Might Want To Read:
Gujarat Technological Universityphysical Science Mock Test Paper 15, Ifs Physics Question Paper 2 2010, Bihar Public Service Commission, Western Coal Field Ltd Staff Nurse Online Test, Delhi University M A Post Diploma 1St Year Mock Test Paper 3, Doeacc B Level Object Oriented Data Base Management System Mock Test Paper 59, What Is The Best And Cheapest Test Series For The Ibps Po, Ims Vs Tcm, Sample Paper Solution 8, Karnataka Public Service Commission English Mock Test Paper 1 2
Leave your vote
This post was created with our nice and easy submission form. Create your post!