Best 7 NDA Coaching Institutes in Lucknow
Date : September 10, 2019
The National Defence Academy (NDA) is the Joint Services academy of the Indian Armed Forces, where cadets of the three services, the Army, the Navy and the Air Force are trained together before they go on to respective service academies for further pre-commissioning training. The NDA is located at Khadakwasla near Pune, Maharashtra. It is the first tri-service academy in the world. After many centuries, India got freedom from British rule and therefore this independence is an extremely prized one. Besides, we have been under the intrusions of different invaders from time to time. A sound picture of the national security, therefore, is necessary to boost up the confidence in the country's citizens. This picture is extremely needed to intimidate our enemies and send them the message of a strong India. And this picture can only be drawn if we have the youths that have the fire within them to protect the nation by every means, as well as the state-of-the-art weaponry and other parts of the defence system. The nation today needs the youth who are ready to even sacrifice their lives for it if the need arises.NDA alumni have led and fought in every major conflict in which the Indian Armed Forces has been called to action since the academy was established. The alumni include-3 Param Vir Chakra recipients and 12 Ashoka Chakra recipients. National Defence Academy has produced 27 service Chiefs Of Staff till date. In this article, we have included the best 7 NDA coaching institutes in Lucknow for better preparation.
If you are determined to take on the NDA exam, here is a list of best 7 NDA coaching institutes in Lucknow which will help you in realizing your dream.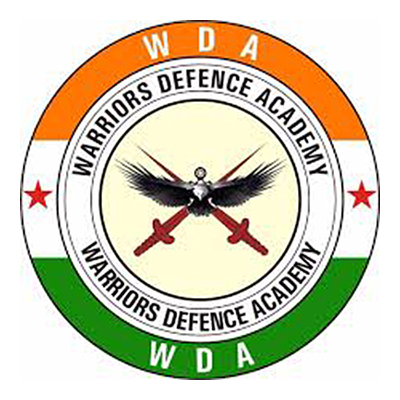 When some of the most experienced defence career coaches gathered, Warriors' Defence Academy came into existence. They are a team of career coaching experts. They provide complete grooming to the aspirants who appear for written examination for NDA/CDS and SSB interview to become the Defence officers. They provide short-term and long-term coaching for NDA/CDS and SSB aspirants. Their study material is updated as per the current exam pattern of the UPSC. Well equipped audio-visual aids and meticulously designed study material is made by their renowned faculty. Computerized coaching is also provided by their coaching institutes. Use of LCD projector, Atlas, Maps & Mnemonics are done to make the academic lessons easy to grasp. Personalized attention is given to each candidate to overcome his or her shortcomings. Warriors' Defence Academy is considered as a very good coaching institute for NDA.

Features
Faculty–Some of the best names in the field of Defence career coaching are present to provide psychology, GTO and interview training.
Infrastructure–State of the Art infrastructure facility for indoor-outdoor coaching.
Fees–Competitive fee structures have been designed to allow deserving candidates from every stratum of society to get an opportunity to avail coaching facility.
Computer-aided coaching for NDA/CDSE written test.
Experts coaching for Personality Development, Leadership, Team Building and Soft Skills.
Specialized coaching is also given for GTO tasks.
SSB Interview guidance for TGC, NDA, TES, CDSE, SSC.
Outdoor task training is done daily.
Proficiency in Group Discussions by organizing GD classes regularly.
Personal attention and grooming is done for improvement in the performance of their candidates.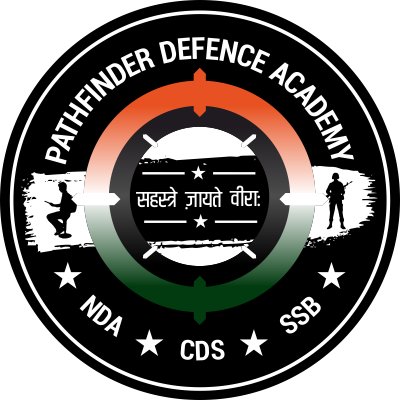 Pathfinder Defence Academy is an institute which aims to brings a stronger nation through defence services. The institute has attained a unique distinction and reputable stature amongst the NDA coaching institutes in Lucknow. Pathfinder Academy offers elementary and foundation courses to the NDA aspirants. Their training programs are backed by a disciplined environment and ace instructors. The NDA institute not only ensures a timely coverage of syllabus but also provides weekly and monthly mocks. The training methodology of Pathfinders Defence academy incorporates different learning approach actualities and illustrations. This enables the NDA aspirants to learn and understand more. Their high quality of professional training makes them a predominant NDA coaching institute of Lucknow. Pathfinders Academy also covers other defence exams like CDS, SSB, Air force, etc. The place is a pit-stop for NDA aspirants in Lucknow to boost up their preparation.
Features
Unmatched infrastructure supported by modern technological aids.
Dedicated and experienced faculty for every subject.
Wide range of relevant books and study material.
Doubt classes for weak students.
Exhaustive collection of tests.
Personality development and spoken English classes.
Established in the year 1984, Anupam Defence Academy is one of the oldest defence coaching institutes of Lucknow and North India. It offers ground-level training for entry exams of the defence sector like NDA, CDS, SSB, etc. It was established by Retired Colonel O.P. Bahukhandi and supported by Retired Colonel P.S Pathak. The sole aim behind establishing this academy was to nurture the talents of the young aspirants who dream of becoming an armed force officer. Anupam Defence academy is equipped with one of the best teams of defence professionals who have proved their mettle in various fields and nurtured the talents of many. These instructors provide quality coaching to all those who come from rural, urban and unprivileged part of India. They not just prepare the students for exams like NDA and CDS but provide them a complete exposure. This exposure helps their students lead a successful professional, personal and social life with nationalism connected to their souls. Their rigorous efforts have brought Anupam Defence Academy to a position that is the first choice of every NDA aspirant in Lucknow.

Features
Scientifically designed and updated study material.
Weekly and monthly tests.
Personality development and English-speaking programs.
Facility of food and accommodation.
State-of-art training aids and AC classrooms.
If you are planning to take Merchant Navy and Defence coaching in Lucknow, then SDA is the best coaching institute for NDA. They guide their students for written examinations as well as SSB interviews and Personality development sessions. They provide a proper planned strategy to sincere and motivated students who dream to don the uniform of armed forces. It also provides library facilities as well as study materials keeping your career as their first priority. They have well qualified, trained and experienced faculty members. Their tutor/ instructor teaches you short techniques and hints to solve the exam on time. The coaching institute has been training students throughout the year with many selections. They counsel to help you understand your intelligence, fears, emotion, limitations and inhibitions. This, in turn, will change, enhance your personal and professional life and help excel in Life.

Features
They offer courses for Merchant Navy, NDA, CDS, GDPI/SSB, AFCAT, Airforce group X/Y and personality development.
They provide you with an innovative learning experience in their classroom sessions.
They comprise of one of the most experienced faculty.
Regular physical training sessions are held.
All India Mock test is conducted just before the NDA Examination.
SSB interview classes are organized in order to train for the interview sessions.
Fill this form and get best deals on "NDA Coaching classes"
100% genuine institutes aiming to help you ace studies
Get immediate response from the institutes
Compare institutes and pick only the best!
Feel free to choose the institute you like, and rest will be taken care of

Shield Defence Academy is a popular name sung by many when it comes to premier NDA coaching institutes in Lucknow. You dream of donning the military uniform and they will give your dream a flight. That is what Shield Defence academy does and has been doing in the past. Established with an endeavor to prepare students for jobs in the defence sector, the academy has successfully mentored thousands of students for NDA/CDS exams. They understand that students from certain educational streams need to put in extra efforts for the NDA exam while those from some other streams have an upper hand. The mentors at shield academy strive to bring all of them under a single umbrella. Their pedagogy includes regular classroom teaching, frequent testing, doubt remedial classes, personality development classes, and motivational guidance. A rich team of experts, planned course module and years of experience makes them stand apart from the rest of the NDA coaching institutes in Lucknow.

Features
Bilingual study material and study material
Special classes for concept building.
Chapter-wise study material.
Special personality development classes.
Chapter-wise assessment and tracking of progress.
Small batch size and doubt remedial classes.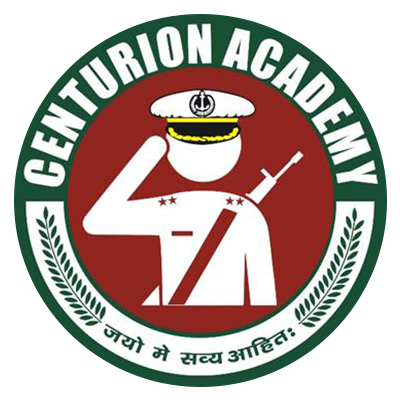 Centurion Academy is regarded as the finest preparatory institutes for written exams and SSB Interviews. The Centurion Academy is the finest and the premier academy for entering into the Armed Forces of India (Army, Navy, and Air Force) by clearing Services Selection Board (SSB) Interviews. It is one of the most liked Defence coaching institutes for the preparation of NDA, SSB, AFCAT, CDS and other exams in Lucknow. The academy trains aspirants for all the tests in the 5 days of the interview conducted by the Services Selection Board. These tests include all outdoor and psychological tests, interviews, screening tests, and group discussions. The Academy has a record of producing 5000+ prospective officers in this sphere. It enjoys the best selection rate in past few years. They have an expertise in imparting training for SSB interviews for Army, Navy and Air Force. Hence, they coach for the written exam and for personality tests for OTA, SSC, NDA, CDS, TES, UES, NA, AFCAT, JAG, TGC etc. They do the same for women candidates for the special entry scheme for women. Similarly, they train the candidates for Army: (SCO), PC(SL), ACC; candidates for Navy: CW, SD, HET; and candidates for the Air Force: F(P), GDOC, Branch Commission and NCC C certificate candidates for all wings. They also offer written exam coaching for OTA/CDS/NDA /ACC/CAPF(AC) or/and AFCAT.To provide you success in Defence examinations, the Centurion Academicians have framed their coaching program in a scientific fashion. The program develops both your problem-solving abilities and knowledge. They have a team containing voluminous experience of most renowned faculty members and veterans. The officers of the academy help you in becoming an officer by providing their valuable insights. Their faculty members are devoted individuals of the highest calibre and are dedicated with a genuine care for framing your future in the Armed forces. The academic environment at Centurion Academy is highly encouraging. This will help you in fructifying your efforts. They are one of the best NDA coaching institutes in Lucknow.

Features
Sessions for Regular Personality Development along with English speaking classes to produce traits of OLB (officer like behaviour).
Regular practice sessions with the approach of shortcuts and tricks.
Complete coverage of syllabus.
Highly qualified experts teach shortcut methods and time management techniques.
Sessions for Doubt-Clearing for every subject.
Assessments and weekly tests are held as per exam pattern of different exams.
Extremely competent study material (booklets divided unit wise) are given for a thorough analysis of upcoming Defence examinations.
Regular physical activities and Parade practice sessions for ensuring discipline synonymous to military class, among Centurion cadets.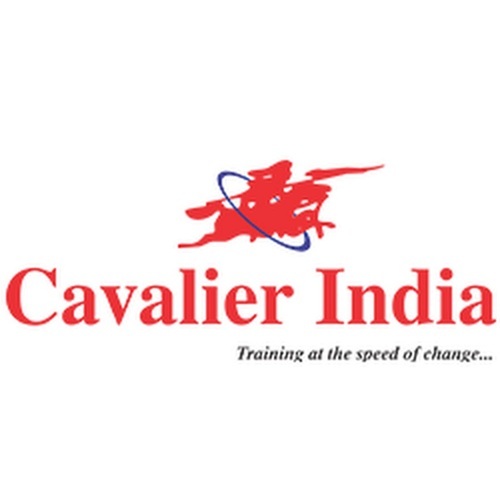 Cavalier India has been a dependable and time-tested NDA coaching institute in Lucknow since the last two decades. The institute got an ISO certification prior to the birth of most of its competitors. It has helped in turning the dreams of thousands of students into reality. The coaching is handled by a team of experienced professors who create a consolidated training module for success in the NDA exam. Their syllabus includes extensive classroom sessions, guess papers, previous years' papers, and weekly tests. The classroom environment is healthy and conducive and includes state-of-the-art facilities. Cavalier India sits at a prominent location in Lucknow which makes it accessible from every corner of the city.
Features
Regular physical training sessions
Regular classes 6 days a week with extra classes on Sundays
Well-researched course material
Open sessions for online classes
Spoken English and SSB interview classes
This post was created with our nice and easy submission form. Create your post!
Comment