Best 5 NEET Coaching Institutes in Bangalore
Date : March 4, 2021
Bangalore, home to serene lakes, ancient trees and beautiful gardens is the "Silicon Valley of India". The city is not only known for its beauty but also for the opportunities it has to offer. Many freshers flock to Bangalore in search of a job while some come to Bangalore for educational purposes. Renowned educational institutes such as IISc and IIM are located in Bangalore. What further adds charm to the educational prowess of Bangalore is the establishment of many coaching institutes. These coaching institutes help aspirants in various ways such as those aiming for a government job or UG and PG college entrance exams. NEET is conducted for entrance in medical colleges at both UG and PG level. Through, this article we'll be concentrating only upon the UG NEET coaching institutes in Bangalore.
NEET (National Eligibility and Entrance Test) is conducted by CBSE to take admissions for MBBS and BDS courses in the Indian medical colleges. Physics, Chemistry, Biology and English are the areas from which a question paper consisting of 180 multiple choice questions is asked. A respectable cut-off in all of the papers has to be achieved in order to qualify NEET. Every year numerous candidates appear for the exam.
A lot of hard work is required to crack NEET. But over the years a lot of students of Bangalore have excelled in the medical exam. Vikram Ram Rajagopalan, Medha Sharath, Ranjan BS are some of the NEET qualifiers who brought glory to the city.
Clearing NEET requires a lot of potential as well as great medical knowledge. You need to be exceptionally prepared if you want to pass your NEET exam in the very first attempt. Coaching institutes help with the designing of a preparation strategy study material also help with short tricks and tips for solving complex problems. Hence, choosing the right institute is of utmost importance. To help you in this context we have come up with a list of the best 5 NEET coaching institutes in Bangalore.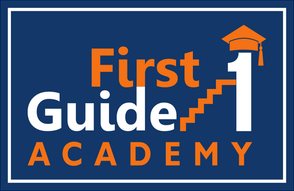 First Guide Academy offers academic tutoring programs that help students develop valuable studying skills resulting in greater learning abilities and better grades. As part of their ongoing commitment to learning, they provide tailor-made resources for students including assignments and weekly mock tests. The mission of the First Guide Academy is to impart exam- based quality education and training. They have highly qualified and experienced teachers as their faculty. They only take a limited number of students in one batch, with a batch comprising of 20 students. The teachers follow a systematic preparation plan to not only complete the syllabus timely but also leave time and scope for revision.

Features
They provide quality study material with fundamental concepts.
The teachers regularly monitor the performances of the students and give regular feedback for performance improvement.
Regular sessions are conducted for students to clear doubts.

It all started in 1998 when the founders, Dr. Sridhar G and Mrs. Lalit S, chose to serve the cause of the society through education. They began by teaching 40 students in 1998. By 2004, coaching was provided to students for various competitive examinations through school-based programs and their own open centres for tutoring students in different areas. They've been offering specialized coaching for AIPMT/NEET/PMT for quite some years now. For better results, a combined teaching strategy is made use of. Wholesome study material is prepared by experienced teachers of the faculty. They have always focused on adapting with time and providing all the help and support to students so that they achieve the best in their professional careers.

Features
Classrooms at Deeksha are well equipped with audio-visual aids and focus on stimulation-centered delivery along with the regular teaching procedure.
Their classroom teaching is integrated with an app that includes structured lessons, homework, notes, mock tests and revision videos.
An android app designed for PU students to crack board and competitive exams. The app includes organized previous year questions, detailed solutions and practice questions for effective exam preparation.
Students and parents get regular attendance updates, feedback on performance and also important announcements in a timely manner through dCloud, an android app.
Fill this form and get best deals on "NEET Coaching classes"
100% genuine institutes aiming to help you ace studies
Get immediate response from the institutes
Compare institutes and pick only the best!
Feel free to choose the institute you like, and rest will be taken care of

GATE IIT is one of the prominent NEET coaching institutes in Bangalore. The classrooms are technically advanced having facility of recording lectures. This NEET coaching institute in Bangalore uses innovative techniques to teach difficult to comprehend topics. Over the years, GATE IIT has seen many selections from its institute in NEET. With ISO International Quality Certification, this NEET coaching institute equips its students with exam pattern, tips and tricks and essential values to make a doctor who can effectively serve the society. Specialised NEET courses are designed by an excellent team of 19 Doctors & Medical Faculties who themselves have qualified various national level medical entrance tests. Dedicated to providing quality education and guidance to medical aspirants, GATE IIT has become one of the prominent NEET coaching institutes in Bangalore.

Features
The facility of digital library
New batch starts every quarter

It is promoted by teachers from IIT & IIM. Every year, over 90% of actual Board / IIT / CET & NEET exam questions appear from their course material. It is the only official in-house training partner for some of Bangalore's leading colleges like Mount Carmel College, Jyothi Nivas College, St Joseph's College, St Francis College, Sacred Heart School, Baldwin's Christian College, Clarence School & Carmel PU College (Basveshwarnagar). It comprises of  Bangalore's most famous faculty who've often set the actual board exam & CET papers. The only institute that guarantees personal attention to every student through a specially appointed Class Co-ordinator. With the objective of enhancing the students' ability of thinking-analytically, logically and critically, this institute has professors and teachers with more than 15 years of experience in teaching medical aspirants.

Features
It is promoted by teachers from IIT & IIM.
Every year, over 90% of actual Board / IIT / CET & NEET exam questions appear from their course material as their material are most preferred by exam paper setters.
Regular tests & remedial classes after every topic helps students score better week by week.
It conducts the official counselling session for Education Times [part of Times of India] for PUC and CET entrance exams.
This post was created with our nice and easy submission form. Create your post!
Comment