Best 5 NEET Coaching Institutes in Hyderabad
Date : August 27, 2019
Hyderabad has a long tradition in the field of education dating back to the rule of the British in India. This was also the time when Hyderabad was under the Nizam's rule. During the early 1930s, the Nizam established educational institutions like schools, madrasas and colleges. There was only a single university during that time and the medium of instruction in all the institutions was Urdu. Today's Hyderabad is the home of leading IT firms and other companies where students can get employment immediately after the completion of education. This is the chief reason why the number of applications in Hyderabad institutes increases every year. The oldest learning institute of Hyderabad is the Jamia Nizamia. The Osmania University, which is a popular higher education institute of India was also set up in the pre-independence era. Hyderabad hosts a large number of prestigious schools and higher education institutes. It is also the home of the most renowned universities like Maulana Azad National Urdu University as well as Dr. B.R. Ambedkar Open University. This educational infrastructure attracts students from all over India and some international students (especially from Africa and the Middle East). It is also famous for its historical monuments and culture. Besides its rich history, the city is also known in the field of education from a long time. The city houses some of the best science as well as medical colleges. It has the many renowned coaching institutes present in the city for preparation of various entrance exams like engineering, medicals, etc. It provides the perfect base for the preparation of medical entrance examinations. CBSE holds the NEET cum National Eligibility and Entrance Test to take admissions for MBBS/BDS courses. This year 44,877 candidates appeared for NEET out of which 30,912 candidates have qualified for the exams from Telangana. Rohan Purohit got NEET All India Rank-2 and wants to be a neurosurgeon. Whereas, Varun Muppidi, got NEET AIR-6 and aims to do MBBS from AIIMS, Delhi or JIPMER, Pondicherry and eventually wants to be a neurosurgeon. You really need to work very hard if you want to pursue medicine as your career. For this, you need a proper guidance which is provided by good coaching institutes present in the city. There is a difference between learning and excelling. You need to be matchless if you want to pass your NEET exam in the very first attempt. So, here we are providing you with the list of best 5 NEET coaching institutes in Hyderabad which will help you to crack your NEET entrance exams.
JN Medical & IIT Academy has been founded to facilitate NEET & IIT- JEE aspirants with the highest level of expertise to qualify in NEET & IIT- JEE –which is one of the toughest competition in the country. They are the most renowned coaching institutes in the city. The faculty has experience of working with corporate institutes in Delhi, Nagpur, Hyderabad etc. The teaching methodology aims to motivate the students to take up challenging endeavours in life. Today's rapidly changing pattern of NEET & IIT- JEE makes a strong training more essential than ever before. JN Medical & IIT Academy can help you make sense of the NEET & IIT- JEE world and help you lay the foundation for a successful career.

Features
Practice of more than 10000 unique questions is made to attempt before the entrance exams.
All typical Zoology and Botany topics are taught by specialized Doctors and Scientists.
Counselling sessions and motivational classes to help the students overcome stress, pressure and other difficulties.
Encouraging students to achieve more in their life by guiding them towards their goal.
Supporting weaker students to do better day by day by providing extra practice sheets, tests series and simplified study materials.
Mr. P.V.R.K. Murthy being a veteran scholar in Physics has trained many students to all kinds of entrance examination for more than three decades through his mesmerizing teaching skills in corporate colleges. Apart from the excellence, he has proven himself as an able administrator by establishing SRIGAYATRI Educational Institutions. Mr. Murthy is rendering his services to the student community through his valuable articles and career guidance programs on JEE (advanced), JEE (Mains), BITSAT, EAMCET (Medical and Engineering) in print and electronic media. Ever since the establishment in 2010, SRI GAYATRI has been executing the mission to be abundantly productive in the sphere of intermediate education. The students who are appearing for National and State level competitive exams like JEE/ Advanced NEET, EAMCET, AIIMS, BITSAT, CA-Foundation, CLAT, ICWA etc. are well trained.

Features
The well-trained, highly skilled and qualified laboratory demonstrators assist and help the students in their quest for the practical understanding of the experiments performed.
Unlike other regular coaching institutes, the academy offers intermediate courses and other courses for the students in a full-time manner.
The faculty is highly experienced and offers a quality setup to train students for various competitive exams.
Self- study and experimentation are within the students by the faculty.
Every care is taken to ensure students' success in Intermediate and competitive exams like IIT-JEE, NEET, BITSAT, EAMCET, CA-Foundation, CLAT, ICWA, etc.

It is one of the premier coaching institutes in the city when it comes to NEET and other engineering entrance exams. Experienced teachers and intense training method are the USP of the institute. The study material and test series offered by the institute is easily understood by the candidates. This puts every anxious parent in a fix with regard to the choice of a good institute. To fulfil the needs of the parents and students, a team of lecturers from the reputed colleges established an institute under the leadership of Mr K. Bharath Reddy- Director and a renowned faculty in Mathematics for IIT JEE. He makes his students learn in the natural and scientific way by developing analytical and logical skills. He also motivates the students to get a command in Mathematics.

Features
They have highly qualified and trained teaching staff.
They provide professional administrators and counsellors.
A well-laid feedback system for timely student support.
Strict implementation of the academic calendar potentials which makes them complete their syllabus on time.
They offer several courses like Pratham, Prerana, Abhyaas and Sankalp.
Fill this form and get best deals on "NEET Coaching classes"
100% genuine institutes aiming to help you ace studies
Get immediate response from the institutes
Compare institutes and pick only the best!
Feel free to choose the institute you like, and rest will be taken care of
Nirmal Coaching Center and Aeronautical consultancy was established in April 2012 by a visionary Wing Commander, Mr. N Kumar. He is an alumni of IIT Kanpur with the First Class Master Degree in Aerospace Engineering. He has more than 29 years of experience in teaching students. He has also worked as senior project manager in DRDL, Ministry of Defence, India. This is an ISO certified coaching institute which offers success- oriented and cost-effective coaching services to the students. Their aim is to deliver the best quality services to the students in the most affordable and accessible manner. They have always focused on adapting with time and providing all the help and support to students so that they achieve the best in their professional careers.

Features
They provide quality study material with fundamental concepts.
The teachers regularly monitor the performances of the students and give regular feedback for performance improvement.
Online teaching classes and regular sessions are conducted for students to clear doubts.
SAHAJA YOGA Meditation is taught to interested students so that they can fight the stress of modern times.
They offer coachings for CDS/AFCAT exams also.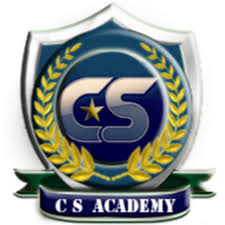 The institute offers tuition services for intermediate, college and school students along with coaching for NEET.  Candidates who are studying in class IX or X and are seeking to undertake the exam can get the benefit of the comprehensively strategized program offered by the institute. Career Shine Academy offers the highest level of interactivity during its virtual learning sessions. Combined with the Interactive Onsite Learning (IOL) platform, the teaching-learning methodology offers several benefits that far surpass the learning experience of a live classroom.

Features
Interactive Online Learning: The benefit of the IOL learning is that it combines in class-management tools that help the faculty in conducting the class effectively.
There are built-in measurement and certification tools that helps the faculty to monitor each student's progress accurately and effectively. It is the best way to increase the reach and coverage of premier institutions without compromising on interactivity, control and certification, and quality of content.
They offer coachings for IIT-JEE/NEET/EAMCET and more.
This post was created with our nice and easy submission form. Create your post!
Comment