Top 5 NEET Coaching Institutes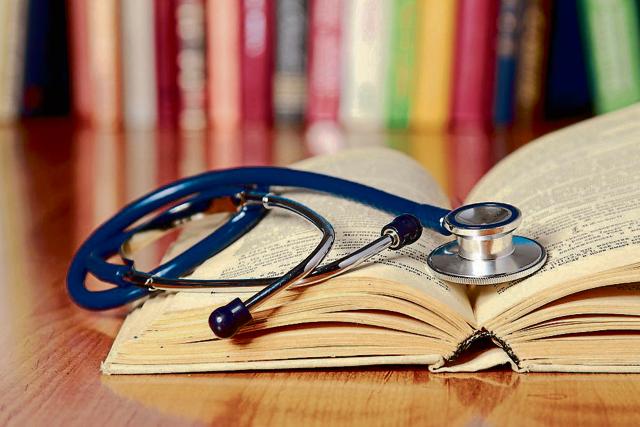 NEET or National Eligibility Entrance Tests is an entrance exam for medical undergraduate courses. Every year an average of 2lakh students appear for this examination in order to get into medical colleges of India.
Countless students among them join various coaching institutes to find the right guidance to achieve their target. So if you are confused on what is your destination for NEET, then here is a list of top 5 coaching institutes for NEET in India and why you should go for them. After reading this, we are sure that many names have surfaced your mind, but don't bother thinking them all since team Edugorilla has done all the math for you already!
Here is a performance graph of 2016 of some of the prime coaching institutes that come to the top of our minds for NEET.
Even though these statistics do not measure the performance by far and should not be treated as ultimate, they still can be taken as a source of example to narrow down some of your choices so that the confusion remains at bay and decision is kept to bare minimum.
To make your choice even simpler, we have made a comparison table for you on some parameters.
| | | | | | |
| --- | --- | --- | --- | --- | --- |
| Attributes | Allen | Aakash | Resonance | Narayana | FIITJEE |
| No. of students in Top 100(AIIMS) | 12 | 35 | 25 | 20 | 2 |
| No. of students in Top 1000 (NEET) | 170 | 210 | 250 | 50 | 120 |
| Total selection in AIIMS | 46 | 683 | 213 | 20 | NA |
| Total selection in NEET/ AIPMT | 3106 | 9629 | 1787 | 1200 | 500 |
| Fee for 1-year course ( in INR) | 1,20,000 | 1,20,000 | 1,33,500 | 76,600 | 1,50,000. |
| Spread across India ( No. of Centres) | 18 | 110 | 100 + | 500 | 120 |
| Faculty (Quality) | Good | Best | Good | Good | Average |
| Test series (Quality) | Good | Good | Best | Average | Good |
| Study material (Quality) | Good | Good | Best | Average | Average |
Verdict:
Aakash Institute has maintained its monopoly over NEET for long now but is slowly declining.
ALLEN and specifically its KOTA center have grown for in NEET as it maintains a sturdy pace in IIT JEE results as well.
Narayana has maintained its name and work in the south Indian circuit quite well.
Akash Institute
Aakash Institute has long been associated with NEET and AIIMS or previously AIPMT than JEE. The very existence of this brand name is associated with medical examinations and this institute has done justice to it to quite some extent now.
Specialties:
Aakash has a comprehensive and focused study material along with a world-class teaching faculty, the best in their domain to prepare the students for competitive high-level exams like NEET.
Along with a classroom program, Aakash Institute offers a program for distant learning or correspondence and offers its student online access to material as well under their digital learning scheme.
With competitive and rigorously formed mocks, Aakash serves as an ideal coaching for the preparation of medical examinations.
Of every 100 students, at least 80 of them clear the exam.
Regional/Head Office: New Delhi
Contact:http://www.aakash.ac.in/
Centers:  Aakash has all over India about 110 centers in all the major and small cities like Delhi, Shimla, Chandigarh, Agra, Ajmer, Allahabad, Aurangabad, Bhopal, Bhubaneswar, Chandrapur, Bhubaneswar, Gwalior, Indore, Jabalpur, Jaipur, Jodhpur, Kolkata and several others in Almost every state.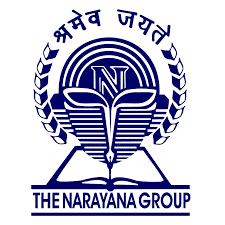 Narayana
The Narayana Group is Asia's largest educational conglomerate with over 300,000 students and 30,000 experienced teaching and non-teaching faculty in over 500 centers. Spread across 13 states, Narayana is the pride of India in hosting a plethora of schools, junior colleges, engineering, medical and management institutions, along with IAS training academy, coaching and correspondence centers.
Specialties:
With an experienced and explicit teaching faculty which personally design the study material from the best sources available and new age methods of teaching, Narayana College has gone a step ahead with their coaching in PMT or medical exams.
The preciseness and the sharp, clear tone of the teaching techniques is perhaps the star seller that makes it one of the most sought after coaching institutions of the country.
Of every 100 students, 65-70 students clear NEET from Narayana.
Regional/Head Office: Hyderabad
Contact:http://www.narayanagroup.com/
Centers:  Narayana has 500 centers all over India but is mainly concentrated much more in south India with a great hold over states like Tamil Nadu, Kerela, Telangana, Andhra Pradesh, Karnataka and Maharashtra.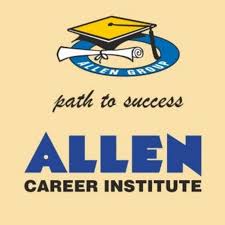 Allen Career Institute
ALLEN is a symbol of the united family of four devoted brothers, which has grown up to a large group of 4266 members as on date, with the trust of more than 6.50 lac students since 1988. Also, focus has been on JEE for long but has emerged good and growing for NEET as well.
Specialties: 
The curriculum is designed well keeping in mind what is just right for Premedical and final entrance test. The focus is given on NEET, AIIMS and other good medical entrances or colleges.
The faculty is experienced and a stress-free environment is created for the students along with meditation and free time for relaxation.
Of 100 students appearing for NEET, around 65-70 clear the exams.
Regional/Head Office: Kota, Rajasthan
Contact:https://www.allen.ac.in/
Centers:  Kota has many concentrated centers in India, but the prominent ones are in Kota.
FIITJEE
FIITJEE was created in 1992 by the vision and toil of Mr. D. K. Goel, a Mechanical Engineering Graduate from IIT Delhi. It had a very humble beginning as a forum for IIT-JEE, with a vision to provide an ideal launch pad for serious JEE aspirants. There urge and compelling desire, to always aspire for perfection and in the process, continuously keep on setting newer benchmarks of excellence, which enabled them and their students to achieve heights.
Specialties:
Though FIITJEE has a good number of students clearing IIT-JEE, NEET is a feat still to achieve.
They have good courses for medical entrance tests too, but there is still a lot of growth to be measured.
A well-structured distant learning platform.
Of every 100 students appearing NEET, about 40 of them clear the exam, a number not that impressive.
Regional/Head Office: New Delhi
Contact:  http://www.fiitjee.co/AboutUs
Centers:  Has about more than 120 centers all over India in major cities like Delhi, Agra, Chandigarh, Jaipur, Jodhpur, Mumbai, Chennai, Bangalore, Kolkata etc.
Resonance
It is a coaching institute in India preparing students for IIT-JEE (JEE Advanced and Main), NEET, AIIMS and Olympiads. The center was established on April 11, 2001 by Ram Kishan Verma, an IIT Madras graduate (1994). It is headquartered in Kota, Rajasthan. It also offers to coach to students of classes 5–10 as Pre-Foundation Career Care Program (PCCP) for preparing for exams like National Talent Search Examination (NTSE) and various international Science, Mathematics, Chemistry, and Physics Olympiads.
Specialties:
Good result oriented class room program and equally well designed long distance learning program.
Resonance has achieved feet in both IIT JEE and NEET.
The faculties are different for both the disciples and tell the students correct techniques and approaches towards solving the Weston.
Personal attention is given priority as is competitive mocks before exams on all India scale.
Of every 100 students, at least 30 make it to the top colleges for medical UG in India.
Regional/Head Office: New Delhi
Contact:https://www.resonance.ac.in/reso/index.aspx
Centers:  Has about more than 100 centers all around India in major cities and small towns as well.