Those that pursue a veterinarian career often have a high level of job satisfaction. More than 70,000 people in the United States work as a veterinarian and live out their dreams daily.
If you dream of being a veterinarian, you will see major improvements in your quality of life.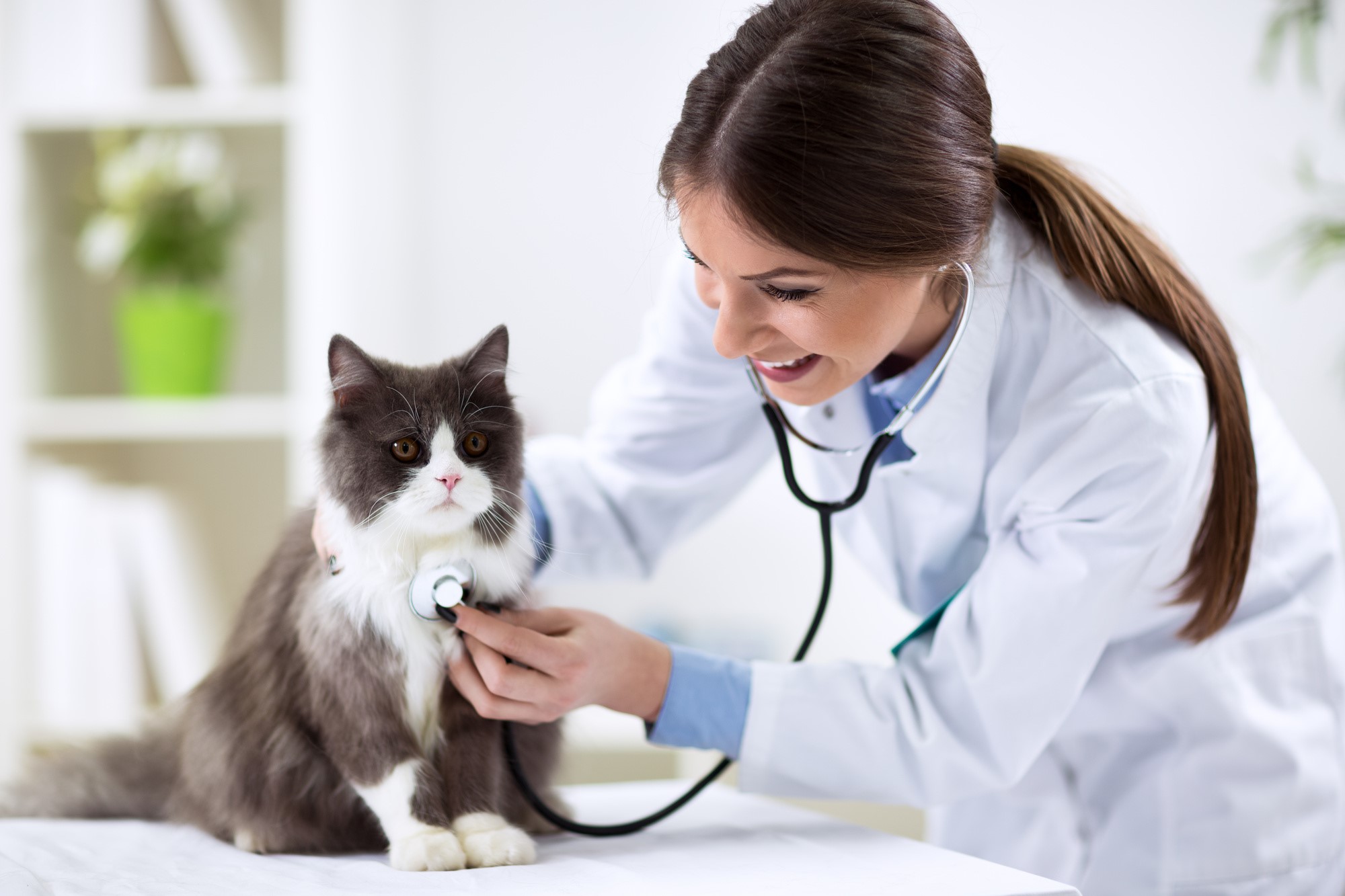 Continue reading to discover some of the best benefits of being a veterinarian!
You Get to Help Animals
One of the most obvious benefits of being a veterinarian is that you will be able to help animals live their best lives!
Caring for animals and tending to their need when they are ill can be a rewarding experience. Although there will be sad moments in this field, you will be able to help save animals every single day.
Being a vet means that you will help save animals from injuries and illness. You also get to help ensure that birthing goes okay and animals are healthy and happy. You can become a vet tech during your education to grow experience and help more animals.
Competitive Salaries 
Money can't exactly bring you happiness, but it sure is a perk when you become a veterinarian!
Not all careers that involve animals are good-paying jobs. Veterinarians rank on the higher end of salaries, but there are a few things to consider. Becoming a vet doesn't happen overnight, you must go to school.
Getting your DVM degree will cost a lot of tuition and time studying but it can well be worth it in the end. Educational costs can be expensive but shortly after you graduate, you should be making a decent wage.
Don't be afraid to further your education and get specialty training, this can also help increase your worth!
Interact With the Community
When you are a vet you don't just have an appointment with the animal, but also its owners.
Being a veterinarian is a social job that will help you interact with the community and grow relationships. After you being building relationships you can help teach the people in your town about animal health issues and programs.
The more that you can interact with and teach the community, the healthier animals will be.
Every Day Is Different
You don't have to worry about getting bored if you decide to become a veterinarian.
Every day will bring new faces and challenges. This career has interesting work and you will constantly be learning new things. Most appointments with animals can be wrapped up that day, meaning you won't be focused on one animal for an extended time.
If you get restless at work, this job may be the perfect solution!
You Can Work Independently 
Have you always wanted to own a business and follow your guidelines? Becoming a vet is a great way to do so.
Although you may initially work at a clinic, you will have the opportunity to start a practice. With proper planning and funding, you can grow a startup company that helps animals anywhere you go. Some people are even beginning to create mobile practices!
Being a vet means that you can work by yourself or with a partner of choice. Having an independent practice means that you will also be able to plan your work schedule and appointments.
Opportunities for Growth
Committing to a career can be challenging if it doesn't have room for growth.
Becoming a vet will open new opportunities and roles with organizations. You can go into animal medicine, food production, and even wildlife associations. There are many ways to develop your career and find a specialization.
Never stop dreaming of your next opportunity for growth in this field of study.
You'll Be Around People With Shared Interests
There is no worse feeling than being around a lot of people but not sharing any interests with them.
If you decide to become a veterinarian you will constantly be surrounded by people with shared interests. Vet techs, administrative roles, and kennel attendants that care for animals will be working with you regularly.
This career offers an excellent opportunity to meet new people and make friends.
You'll Be Challenged
When you are a veterinarian you will have to have strong problem-solving skills to navigate through difficult cases.
Having a constant challenge will help develop you as a person and help you think more analytically. Since you are unable to talk to the animals, you will have to play detective and solve problems on your own.
This challenge can help you become more confident in your abilities and inspire you to learn more.
Live out Your Dream
Many times children grow up wanting to become a veterinarian.
Whether your dream of being a vet is 1 week old or 30 years of dreaming, you can live your best life. There is no better feeling than when you do everything that you have always wanted to.
Persistence and motivation and necessary to living your dream. You shouldn't stop until you get where you are going.
Never Stop Learning
Many careers require constant learning. Not surprisingly, veterinarians are one of them.
You will learn new things from the day that you start as a vet until the day that you retire. Throughout the years you will be gaining knowledge through experience. You will also be required to renew your license and learn new techniques in medicine quite frequently.
The Many Benefits of Being a Veterinarian 
If you love animals and helping others you may want to consider pursuing a veterinarian career.
There are so many benefits of being a veterinarian. Not only will you get to help animals in need, but you will also help them grow and develop. You will have to work with the community and teach them what you can.
No day is the same in this career. You don't have to worry about getting bored or not having enough challenges.
Be sure to check out our blog for more articles about veterinarian careers and how to discover your purpose in life!
You Might Want To Read:
Tissnet Selection Process, Delhi Police Mts Free Test, Telangana Police Constable Sample Paper, Cityvadodaracoursecat, R P S C Acp Question Paper 1 2012, Electromagnetism, Recently Visited Grandparents Live Small Town Away Hustle Bustle City Life Narrate Experience Living Lap Nature, Ed C E T Solved General English Question Paper 1 2014, Icici Bank Online Test, Class 12 Economics Question Paper 2 2014