Best 5 SSB Coaching Institutes in Lucknow
Date : July 27, 2019
SSB or The Service Selection Board was set up by the Ministry of Defence. It undertakes the SSB Interviews to evaluate prospective candidates for recruitment in the Army, Navy and Air Force. The intelligence, personality, compatibility, and potential are some of the benchmarks on which the candidates are assessed. Therefore, the mental preparation becomes somewhat more important than the physical preparation. For this, you need to join one of the best SSB coaching institutes in Lucknow. Although physical fitness is always an added advantage in the exam. The SSB interview lasts for approximately a week, during this process a candidate undergoes various activities like physical and psychological tests to ascertain whether he is an officer material or not. To ensure whether the appropriate candidates are chosen, a comprehensive selection process is adopted by the armed forces through an interview conducted by the Service Selection Board (SSB).  Here we have compiled a list of best 5 SSB coaching institutes in Lucknow.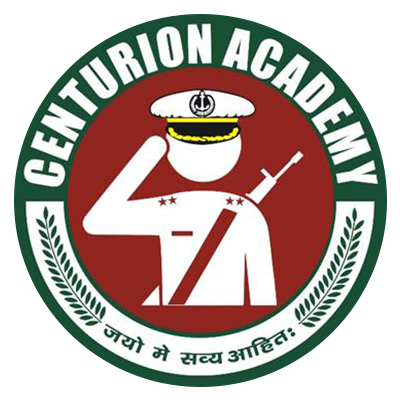 Centurion Academy is one of the most renowned Coaching institutes in Lucknow for the examinations of the Defence sector. The faculty of Centurion is vastly experienced in successfully coaching students for SSB exam and well-qualified. For each segment, the coaching provides a team of qualified experts. It also conducts various sessions for personality grooming. There is the provision of separate classes for nonverbal and verbal communication. The experts also provide training for the PIQ session, PPDT regular practice and GTO obstacles. Centurion Academy is one of the FINEST Armed forces Preparatory Institutes of India supervised by COL. SINGH. The Academy is the FINEST and the Best Academy for SSB Interviews enjoying over 30 years of experience.According to the director COL. Singh, every fourth defence aspirant of the Indian Armed forces contacts Centurion Academy. It does so to verify his or her OLQ's via free of cost OIR testing provided in the Academy. The coaching's campus provides unmatched infrastructure. This is in addition to separate hostel facilities for boys and girls in lush green, pollution free PRO-SSB. The experienced, highly qualified, and updated faculty of the coaching provides students with the right guidance to produce the best results in the exam. Permanent faculty members, and not part-time teachers (working on per class basis) coach the students, as one can find in many other institutes.The coaching also offers the facility of a fully equipped library having 1000+ important and relevant books. These books essentially relate to the syllabus of various other competitive exams and this examination, as well. Students can issue these books for revision, self-study, practice etc.And last but not least, the coaching claims to conduct various exam-oriented classes. This is because exam patterns differ for each examination. Therefore, Centurion Academy provides exam-specific coaching for CDS, NDA, CPF, AFCAT etc.

Features
Complete coverage of syllabus.
Regular practice sessions with the approach of shortcuts and tricks.
Sessions for Doubt-Clearing for every subject.
Assessments and weekly tests are held as per exam pattern of different exams.
Extremely competent study material (booklets divided unit wise) are given for a thorough analysis of upcoming Defence examinations.
Highly qualified experts teach shortcut methods and time management techniques.
Sessions for Regular Personality Development along with English speaking classes to produce traits of OLB (officer like behaviour).
Regular physical activities and Parade practice sessions for ensuring discipline synonymous to military class, among Centurion cadets.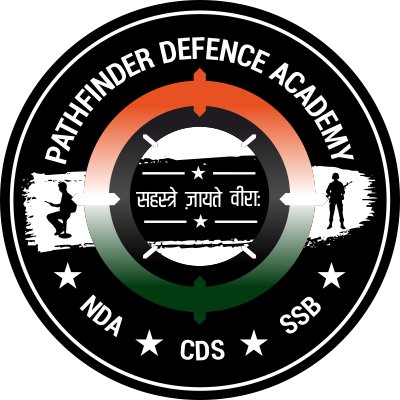 Pathfinder Defence Academy is one of the most predominant SSB coaching institutes in Lucknow. The coaching specializes in providing personal mentorship and a superior training environment to SSB aspirants. it imparts in-depth industry-acclaimed information and follows a well-planned strategy for inclusive and integrated growth of its students. Pathfinders Academy offers a timely completion of syllabus an also conducts mocks week after week to help the aspirants build a strong foundation of the syllabus. The SSB coaching has one of the best faculty teams of Lucknow to carry forward its quality of teaching and results. the faculty makes use of a variety of learning approaches, actualities, and illustrations to give the students world-class learning experience. Pathfinders Academy has a unique repute and distinction in the field of SSB coaching institutes in Lucknow and offers an experienced and solid pool of resources.
Features
State-of-the-art infrastructure and modern technological aids
A complete study-material and a wide variety of books and magazines
Classes on Spoken English and Personality development
Doubt solving sessions for weak students
Crash courses for 12th appearing students
A well-designed test series
Over the last two decades, Cavalier India has emerged as the most dependable and time-tested organization in the field of SSB coaching. It has helped in turning the dreams of thousands of their aspiring candidates into reality. Cavalier India has been revolutionized as SSB coaching. They are the first SSB coaching network with multiple branches across the country. They were ISO certified more than a decade ago i.e. prior to even the birth of most of their competitors. By creating the biggest talent pool of SSB trainers they broke the traditional SSB coaching methodology. Back then only one or two instructor based coaching centers were run which were modelled on the lines of tuition centers. The Institute is devoted to delivering defence training in concert with a competitive environment. In pursuit of attaining this objective, the institution takes utmost care that the course, faculty, study material, pattern of teaching and assessment of their students are, to the best of their ability. Their results themselves speak about them. Frequent examinations, personal attention, continuous monitoring by the faculty and standard study material are hallmarks of their institution. Their continuous endeavour is maximum utilization of the students' talent and its application in the improvement of their career prospects.

Features
Full Day Sessions: They and their partner institutes are running full-day classes for students.
Easy to Reach: They are at a very prominent location and the transportation facility is also very good.
Qualified Teachers: They have very well trained and qualified teachers in their institutes to teach you better.
Useful Courses: Their courses are well updated and sold in the current market.
Regular physical training sessions are held.
All India Mock test is conducted just before the examination.
SSB interview classes are organized in order to train for the interview sessions.
Fill this form and get best deals on "SSB Coaching classes"
100% genuine institutes aiming to help you ace studies
Get immediate response from the institutes
Compare institutes and pick only the best!
Feel free to choose the institute you like, and rest will be taken care of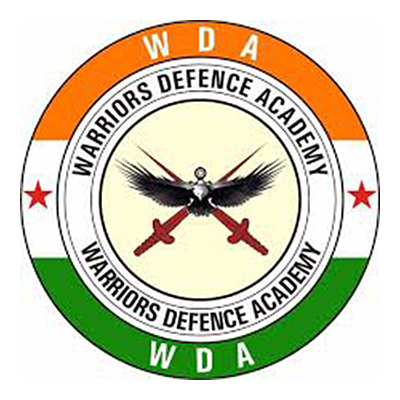 When some of the most experienced defence career coaches gathered, Warriors' Defence Academy came into existence. They are a team of career coaching experts. They provide complete grooming to the aspirants who appear for written examination for NDA/CDS and SSB interview to become the Defence officers. They provide short-term and long-term coaching for NDA/CDS and SSB aspirants. Their study material is updated as per the current exam pattern of the UPSC. Well equipped audio-visual aids and meticulously designed study material is made by their renowned faculty. Computerized coaching is also provided by their coaching institutes. Use of LCD projector, Atlas, Maps & Mnemonics are done to make the academic lessons easy to grasp. Personalized attention is given to each candidate to overcome his or her shortcomings.

Features
Faculty–Some of the best names in the field of Defence career coaching are present to provide psychology, GTO and interview training.
Infrastructure–State of the Art infrastructure facility for indoor-outdoor coaching.
Fees–Competitive fee structures have been designed to allow deserving candidates from every stratum of society to get an opportunity to avail coaching facility.
Computer-aided coaching for NDA/CDSE written test.
Experts coaching for Personality Development, Leadership, Team Building and Soft Skills.
Specialized coaching is also given for GTO tasks.
SSB Interview guidance for TGC, NDA, TES, CDSE, SSC.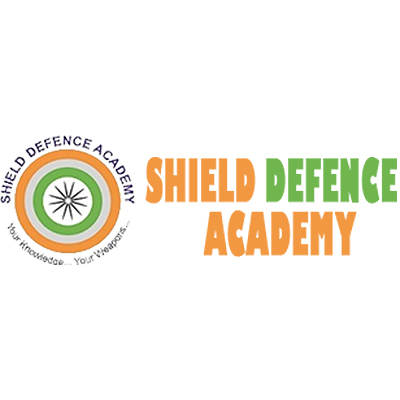 Shield Defence Academy, Lucknow runs under the mentorship of distinguished faculties of India. Hailed as one of the best SSB coaching institutes in Lucknow, Shield Defence Academy guides students for both written examinations as well as SSB interviews. The coaching is scientifically designed to bring out the best in candidates so as to turn them into potential defence officers. So, if you wish to join the Armed forces and serve the nation, your search for the right coaching institute ends here. Shield Defence academy follows a modernly advanced training methodology to ensure the selection of candidates in the prestigious SSB exams. The faculty of Shield is hailed as one of the best in Lucknow, with years of experience in training students for SSB interviews. The SSB coaching institute also holds expertise in preparing candidates for other defence examinations like NDA, CDS etc.

Features
A team of dedicated assistant faculties is available on a regular basis to solve the problem of students through problem-solving sessions until the selection.
They conduct free of cost Mock Test until the duration of the course to judge & monitor the performance before the actual exam.
They provide complete SSB guidelines under the guidance of Ex-Officers to all the students.
They provide information regarding all the notifications & forms via SMS.
This post was created with our nice and easy submission form. Create your post!
Comment