We're currently living in 2020 – the age of technology no less. In the last ten, twenty years, technology has entirely revolutionised the way in which we live. It's changed the way that we communicate, the way we apply for jobs, the way we enjoy entertainment, and furthermore the way that we conduct business.
If you're a business owner, then you'll know all about the ways in which business has changed over even the last five years. Whereas once upon a time it was all about putting in face to face time with clients and conducting business over the phone, nowadays so many interactions and deals are made with the help of the internet.
Because of this, it's so important to have regular online traffic flowing through and visiting your site at all times, but how can you ensure that your online visitation is maintaining at the highest level possible? Well, today we're going to be sharing our top tips on how to increase your business website's online traffic flow.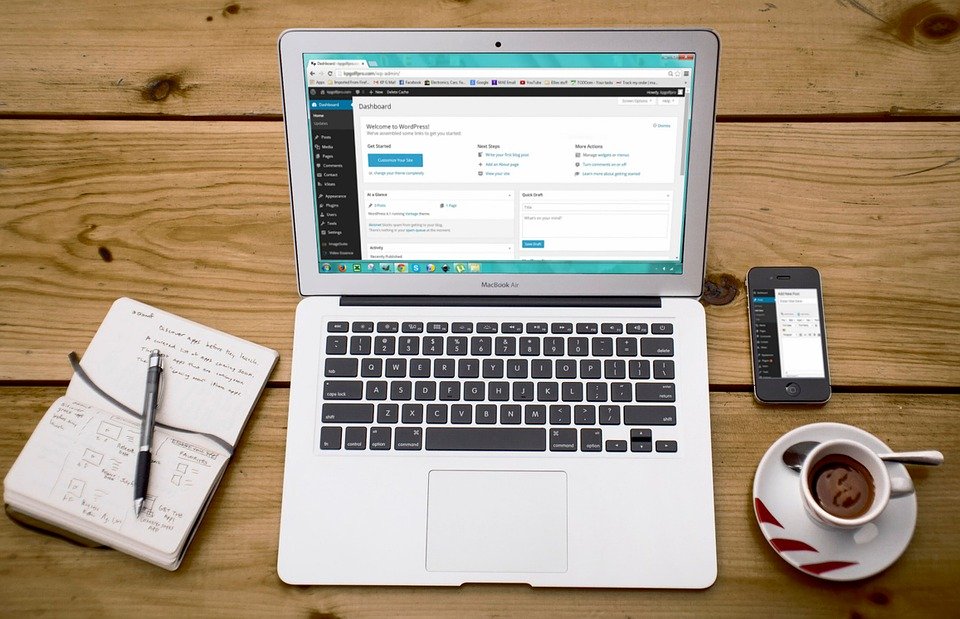 Search Engine Optimisation
We're going to start off by talking about one of the key elements of ensuring online popularity in 2020 – and that's Search Engine Optimisation.
Search Engine Optimisation (or SEO) is the same, regardless of where you are. It doesn't matter if it's SEO Thailand or SEO UK you're looking for, the overall system and technique is the same, and tends to have positive results if you do it correctly.
Very simply, the aim of Search Engine Optimisation is to gain more followers/visitors to any given website, by upping its ranking on search engines.
Think about it, when you're searching for a company or service on a search engine, how many pages in do you tend to look? One, maybe two? If you find yourself nodding and agreeing with this, then you aren't alone, as it's been proven that the vast majority of web users are unlikely to go beyond the first page or two of search engine results with any given research.
That being said, the most visited websites are of course the websites that appear on the first or second page when you search for relevant details or words in the search engine box. This is why it's so important to ensure your website is on these initial pages, in order to up your hits and gain more clients.
NEVER neglect SEO!
Advertising
One of the most obvious ways of making your website a more popular place for clients and potential customers alike, is by advertising it in the right place, and advertising it well.
The art of advertising is a practice as old as time. As consumers we are surrounded constantly by advertisements and incentives to buy, and they affect us, and our choices more than we realise. With that in mind, what better way to gain website popularity and business, than by advertising it well?
Social media advertising and paid search advertising are great modern methods of getting your website big on the internet.
If you're already a well established company with regular clients, then a good way of increasing your presence on cyberspace and expanding your clients, is by ending every email, business card, letter and other forms of communication with a link to your website.
Social media is potentially the biggest internet phenomenon of the twenty first century. Nowadays people are CONSTANTLY updating and scrolling through social media pages, whether they're on the bus, in the house – or even sneakily at work. It's the perfect mix of entertainment and procrastination – and it's the place where most people will be likely to stumble upon useful advertisements.
That being said, use social media to your absolute advantage, and promote your website and business for free. It's quick, effective and easy to do – so get sharing, and as friends and family to do the same!
Start a Blog
So you've managed to increase your online traffic – congratulations! However attracting visitors in the first place is only half of the battle. The real results happen, when you keep people coming back for more!
Last of all, but by no means least, starting a blog and updating it regularly is a great way to keep consumers coming back to your online portal. The more regularly people visit your website, the more popular it'll be generally speaking.
In order to keep people coming back, you'll have to come up with new ideas, great content, and update it on a regular basis. If you can commit to doing this, and do a good job, then you'll never have to worry about your website popularity again.
You Might Want To Read:
Cbse Xii English Question Paper 2003, Transformations, Ugc Net Comparative Religion Solved Question Paper 2 2012, Colleges, Best 5 Ssb Coaching Institutes In Delhi, Doeacc B Level Parallel Computing Mock Test Paper 142, Civil Mains Kpsc Agriculture Marketing Question Paper 6, R P S C Geography Question Paper 2 2012, Net Forensic Science Mock Test Paper 138, Arab Culture Islamic Studies Solved Question Paper 2 2012
Leave your vote
This post was created with our nice and easy submission form. Create your post!