As the exams are over and the results starts coming out the young mind of engineering aspirants get caught in the dilemma, what should I prefer, College or Branch. It is a tough decision. They have to calculate the pros and cons of every aspect and also have to make their decision keeping in mind their future prospects and parents expectations.
It is the common problem of majority of student and as an ex aspirant I can confirm that. When you walk down the streets of Kota in the month of June and July you can spot bunches of students at every corner discussing about it. It is the talk of the town.
India is the largest producer of engineers where about 85% of 16-18 year old opts for engineering, according to Wikipedia. There are 10005 registered colleges in India and approx 1.3 million students appear for the entrance exams. Everybody cannot get both his desired college and his desired branch. So, the big question arises what should we prefer?  Branch or College.
It is a very crucial decision and many things should be considered before coming to a conclusion. Your whole life ahead depends on this decision. So you should make a wise decision.
From my personal experience I would advice every student to follow his passion and the passion reflects in your selection of branch.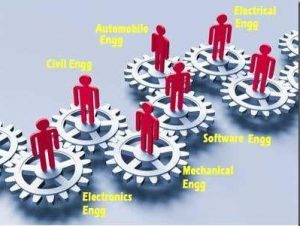 First of all, you will never enjoy your four years of college if you have not taken branch of your choice. It will just be full of boredom and you will lose some best years of your life in constant pressure and irritation. According to Aspiring minds National Employability Report about 80% of engineers are unemployable. One of the main reason of this is not studying in the branch of interest.
If you take branch of your choice it will add new dimension to your thinking and understanding of your favorite field. It will make you more creative and you will love your work all the time.  It also helps in career growth in the future in your job.
But on the other hand college is also very important. It gives your degree a brand value. Good college also ensures good teachers and infrastructure, which will help you a lot in the engineering days. It is also help a lot in the placement process. It makes your first impression in front of the employer. A  good college also provides you with a lot of exposure and help you to find yourself and grow.
So, Both College and Branch are important and contribute in deciding the course of your career and life. How to decide then? The best solution is to find the balance between college and branch. Sit calmly and pen down the colleges of your choice and the branch you prefer. You should also do full background check of the colleges you have selected. Especially the prospects of your desired branch in that college like the faculties, the infrastructure, the placement stats, Industrial connectivity etc. Now come with an optimum solution keeping in mind the perks and the downfall of your decision. However, don't compromise with your inner calling for the sake of fanciness.
The current top ten engineering branches with good future prospects are 1) Computer Engineering 2) Electrical Engineering 3) Mechanical Engineering 4) Information Technology5) Electronics Engineering 6) Civil Engineering7) Chemical Engineering8) Industrial Engineering9) Petroleum Engineering 10) Automobile Engineering
Pursue your decision with full determination and belief and best of luck for your future. Enjoy the best years of your life. Good luck.
You Might Want To Read:
Management Question Paper 4 2011, Ab Medical Academy, Grammar Verbs, Doeacc A Level Programming And Problem Solving Through C Language Mock Test Paper 15, Ibs Questcurrent Affairs Magazine Every Month English, Drdo Mechanical Engineering 2008, Beacon Classes, Perfect Study Area, Centurion Academy Afcat Air Force Common Admission Test Crash Course, Niced Personal Assistant Test Series