The Royal Institution of Chartered Surveyors (RICS) is a recognized body around the world for promoting the highest levels of integrity and adopting best practices in the built environment sector.
Their expertise covers property valuation and management; the costing and leadership of construction projects; the development of infrastructure; and the management of natural resources. The same standards and ethics apply upon from environmental assessments, building controls to negotiating land rights, in an emerging economy. This is more so if their members are involved.
Members of RICS demonstrate a dedication towards excellence and help widen their scope of opportunities to a vast level. Being recognized as a member of RICS immediately grants you a boost in professional status. It awards you with a high standard in the built environment industry.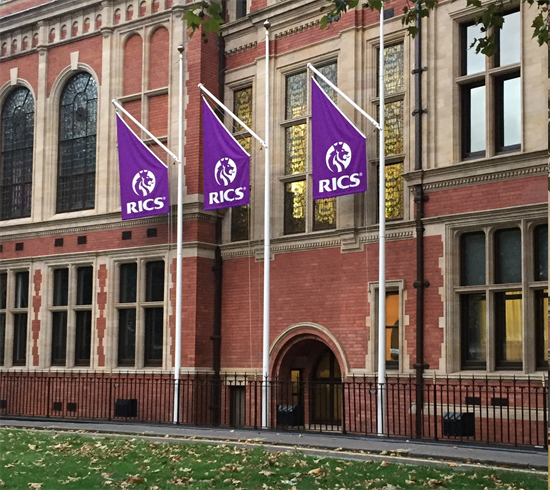 A Goldmine for Civil Engineers and Architects
Today, considering the major advancements in the built environment industry of India, there is a high demand for skilled professionals. With only a B.Tech/B.Arch/B. Planning degree, the chances for fast career success are not too good. This is more so since there is a lot of competition in the industry. Moreover, in such a situation, one needs to stand out from the rest. Hence, the solution? Acquiring a RICS-accredited degree! Doing a RICS-accredited MBA program will build upon one's existing technical foundation. Also, it will provide them with relevant techno-managerial skills that apply to the sector.
A Global Passport
Since RICS accreditation is recognized worldwide, one has the luxury to make a career in any territory around the globe. Furthermore, you may want to work tax-free in the Gulf Cooperation Council (GCC) member states. You may also want to stay in the South West to advance in local infrastructure. Hence, RICS accreditation is your ticket to the best in your career. Taking up a RICS-accredited course is the first step for becoming a chartered surveyor. Such courses fulfill the initial academic requirements for the trainee surveyors. In addition to this, they offer assurance to employers about one's knowledge and skills.
Scope to become a member of RICS
With a RICS-accredited degree, one can choose to take their profession to the next level by qualifying for MRICS. Achieving this highly prestigious qualification demonstrates to your clients and peers that you have a chartered qualification and work to the highest standards of the industry. Any professional relevant to the field of built environment should seriously consider MRICS to accelerate their career growth.
Not only do chartered surveyors have better employment prospects with the level of professional qualification recognized worldwide, but they also earn more. According to a study by Macdonald & Company's, chartered surveyors earned 20% more than their non-chartered colleagues.
Wondering how to get your hands on a prestigious qualification like that?
In India, the RICS School of Built Environment is the only institution that provides RICS-accredited MBA programs for civil engineers and architects. The institution promotes the same values and integrity as the professional body of RICS. It provides the following MBA programs relevant for civil engineers and architects like you:
Firstly, an MBA in Construction Project Management
Secondly, an MBA in Construction Economics and Quantity Surveying
And finally, an MBA in Real Estate and Urban Infrastructure
So, what are you waiting for? Take the first step to a fast-track profession now! It's time to enhance your career prospects and support professional development with a RICS-accredited degree and world-class training.
You Might Want To Read:
Mah Cet Important Dates, Mat Question Papers 2004, Ugc Net Education Sample Question Paper 4 2013, R P S C Assistance Professor Question Paper 1 2011, Painting, Class 12Th Boards, Tata Institute Of Fundamental Research Graduate School Admissions Physics Mock Test Paper 3, Delhi University History Mock Test Paper 2014 14, Ca Test Series Ipc Paper 1 2017, Ugc Net Oriya Mock Test Paper 24