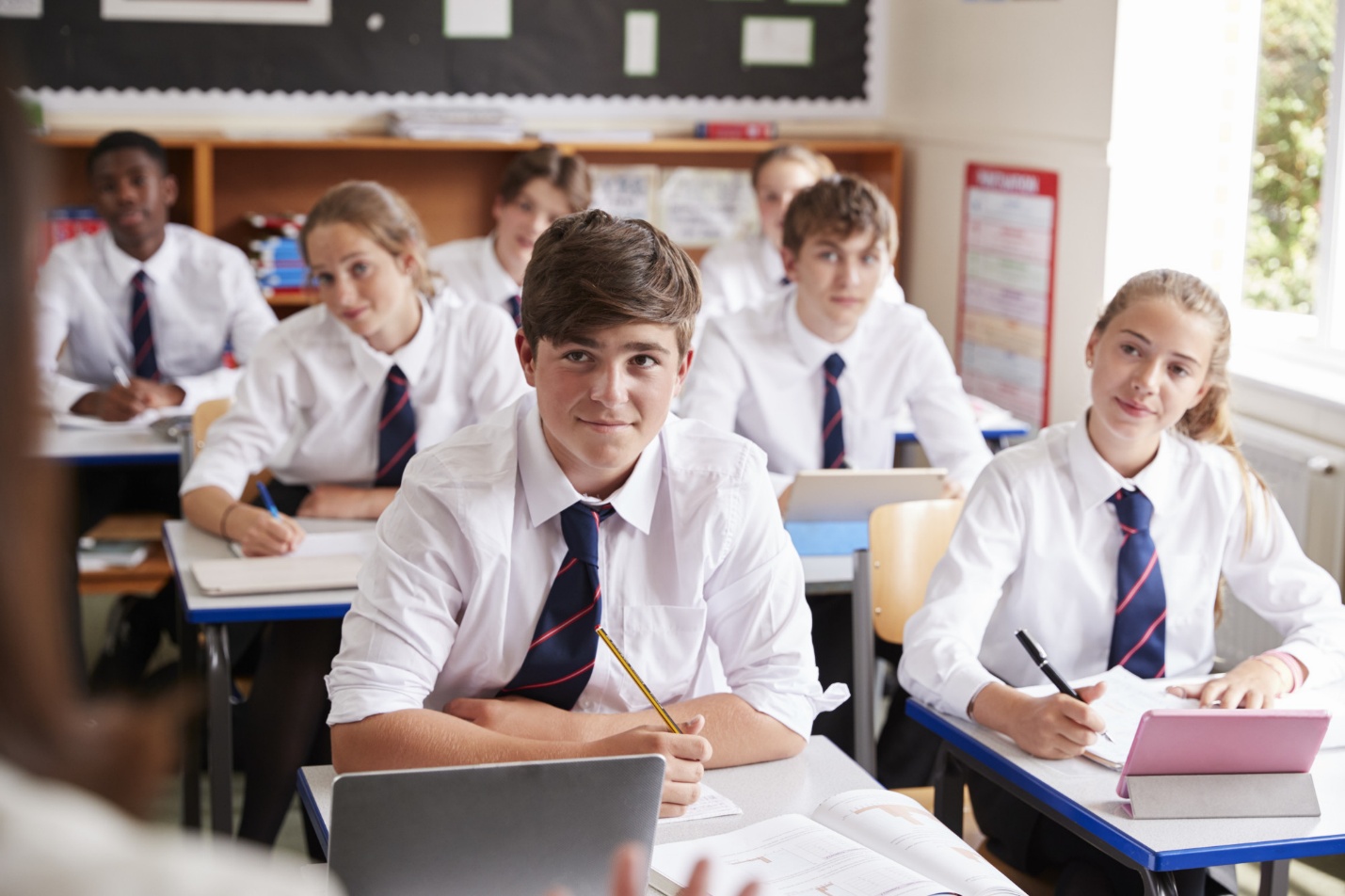 When most people think of schools in the United States, they think of public and private schools. The reality is that while those are the largest categories, several other institutions exist inside of them.
While having a diverse set of options is never a bad thing, it can make choosing the right schooling options for your child difficult. After all, certain children thrive better in particular environments, and in other ones, they might struggle a bit.
To help you out, we've compiled a list of schooling options that parents of today can choose from. By the time you get to the end of this post, you should have a solid understanding of your choices.
So what are they?
Keep reading to learn about the different education options that you and your teenager can choose from.
Public Schools
Public schools are the institutions that 90% of American students attend. These are schools that rely on funds from the federal, state, and local governments to operate.
One of the best parts about public schools is that taxpayers support them. That means that you don't have to worry about tuition fees or any other costs. Provided that a student lives in the right area, they can attend a public school.
However, as public schools rely on public funding, the quality of the education they provide can suffer if that funding gets taken away. Many schools across the country suffer from a lack of resources, which increases the pressure on both teachers and families.
Private Schools
As their name implies, private schools don't receive money from taxpayers or the government (in most cases). Instead, they rely on private funds, with students and parents needing to pay to attend to them.
Since private schools don't receive funds from the government, they don't have to adhere to a statewide or national curriculum. They're free to teach the material and class content that they see fit.
In some cases, that can be a good thing. Private schools can hire well-known instructors and teach high-level classes. In other cases, less reputable institutions might teach more questionable material.
Charter Schools
Charter schools are something of a hybrid that exists between public and private schools. They're free for children and teenagers, but students aren't automatically enrolled. They need to apply and get accepted to attend.
To start a charter school, organizations need to apply for a charter. They then receive funds for a period of time, usually around three to five years. If performance levels at the school get too low, the government might take that funding away.
Charter schools can be a great choice for many families unhappy with the local public schools. However, critics think they're a bad choice since they ultimately take funding away from the public schools that need it.
Boarding Schools
If you're looking to give your child a taste of the real world, you might want to enroll them in a boarding school. Like college campuses, these are schools that provide their students with lodging and food in addition to education.
One of the best parts about boarding schools is that most of them have a real sense of community. There are tons of great sporting and student events that other types of schools just can't offer.
Boarding schools can be a bit expensive to attend, but many of them offer financial plans to help parents out.
Language Immersion Schools
As the world becomes smaller and smaller, more and more people are starting to learn languages. Experts agree that the best time to learn is when someone is young. That's why language immersion schools are so great.
These programs offer half of their classes in English and the other half in another language. This allows students to develop language skills in a natural environment and at a rapid rate.
If you're worried that a language immersion program will affect your child's English, don't be. Students studying in multiple languages perform just as well, if not higher than those studying exclusively in English.
International Schools
If you're looking to push your child out of their comfort zone at an early age, an international school might be the way to go.
International schools are boarding schools outside of the United States. You can find them in countries all over the world, from UWC Thailand International School in Phuket, Thailand, to Institut auf dem Rosenberg in Switzerland.
These institutions allow your teenager or child to connect with other bright individuals from across the world. While other students their age are attending schools down the street, they'll be becoming global citizens on the other side of the world.
Religious Schools
If you're someone that practices a religion, there are plenty of great religious schools all over the country and the world. These are private institutions that mold their curriculum around a certain faith or denomination.
While the days of nuns screaming at Catholic schoolchildren may be something of the past, many religious schools do still provide a "classic" educational experience.
At the same time, many have allowed their views to evolve. Many modern religious schools strike a balance between modernity, science, and religion, making them a great choice for students from all backgrounds.
Understand the Different Schooling Options Available
All parents want what's best for the children but sometimes, knowing what that means can be a challenge.
If you have a child or teenager, make sure that you understand the different schooling options available. Select an education option that complements your child's strengths and also allows them to grow.
Are you interested in learning more about some of the best schooling options? If so, make sure to check out some of the other posts on our site.
Leave your vote
This post was created with our nice and easy submission form. Create your post!