A lot of young school pass outs are now pursuing their higher education in fashion designing. Fashion designing course after 12th is offered by all the fashion schools in India. When it comes to clothing and style if you have that creativity and uniqueness then you could also opt for fashion design programs in the reputed fashion institutions.
Fashion designing has ample of opportunities in many creative industries other than film. Entrepreneurship in the fashion industry is more popular and there is no greater joy in having your own fashion label. However, there is still a lot of doubts regarding the fashion designing course in India. So let us see what are the fashion designing course details:
This course is for 4 years and demands a minimum eligibility criterion of 50% marks in the plus two.

Bachelors of Fashion Design
A minimum of 50% marks in plus two is required for getting admission into Bachelors of fashion design. The duration of the course is 4 years.
B.Sc. in Fashion and Design
This is a 3-year course demanding a minimum of 45 percent in higher secondary for admission.
This is also a three-year-long course that demands a minimum of 50% in 10 + 2.
B.Sc. in Fashion and Apparel Designing
With an eligibility criterion of minimum 45% marks in plus two for admission, this is a course of 3 years.
Diploma in Fashion Design
Like most of the diploma courses, this is a 1 to 3 years course in fashion design. Candidates are required to score at least 50% marks in their Higher Secondary examination.
Computer Aided Diploma in Fashion Designing
This course can be pursued by any candidate who has passed class 12 or is a graduate. The minimum duration of the course is 4 months with a maximum duration of one year.
Advanced Diploma in Fashion Design and Management
To apply for this 2-year diploma course a candidate must be a higher secondary pass out.
M. Design in Fashion and Textiles
Candidates must have a 4-year bachelor's degree in design with minimum qualifying marks. The course is 2 years long.
M.Sc in Fashion Designing
Graduation degree in fashion design is a must for a candidate to apply. MSc in fashion designing is a 2-year course.
A candidate must be a graduate in fashion design to be able to apply for this 2-year-long course.
To apply for this course a candidate must hold a bachelor's degree in fashion design with minimum 50% marks. This is also a two-year long course.
P.G. Diploma in Fashion Design
Any graduate in fashion designing is eligible to apply for this one year to 18 months long course.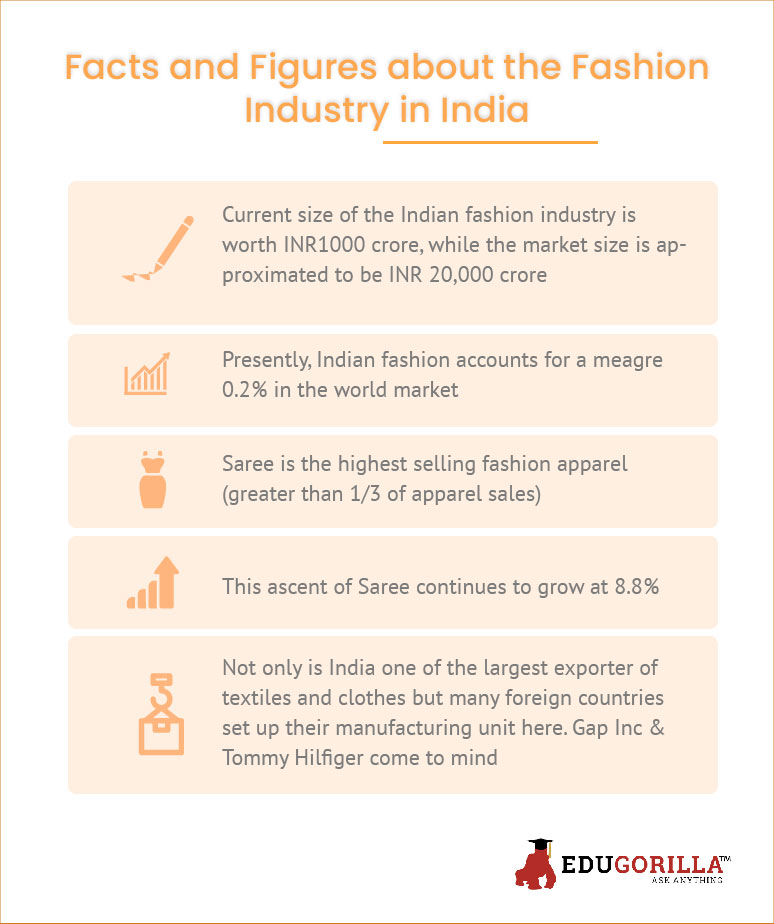 Certificate course in Fashion Designing
Anyone who has passed class 12th can apply for this course. It is a 6 months long course but many Institutions have one-year course duration.
You can consider the Gurukul School of Design if you want to pursue fashion designing courses in Jaipur.
You Might Want To Read:
R P S C Commerce Question Paper 3 2014, Anatomy Question Paper 3 2008, Careers In Hospitality And Hotel Management After 12Th, Ugc Net Performing Art Question Paper 4 2008, Transport In Plants 2, National Institute Of Open Schoolingnios, Gmat Verbal Mock Test Paper 3, Coding Apps That Children Can Use, Time Institute Vs Career Launcher, Upsc Cs Mains Dogri Language Paper I Ii Question Paper 2015
Leave your vote
This post was created with our nice and easy submission form. Create your post!