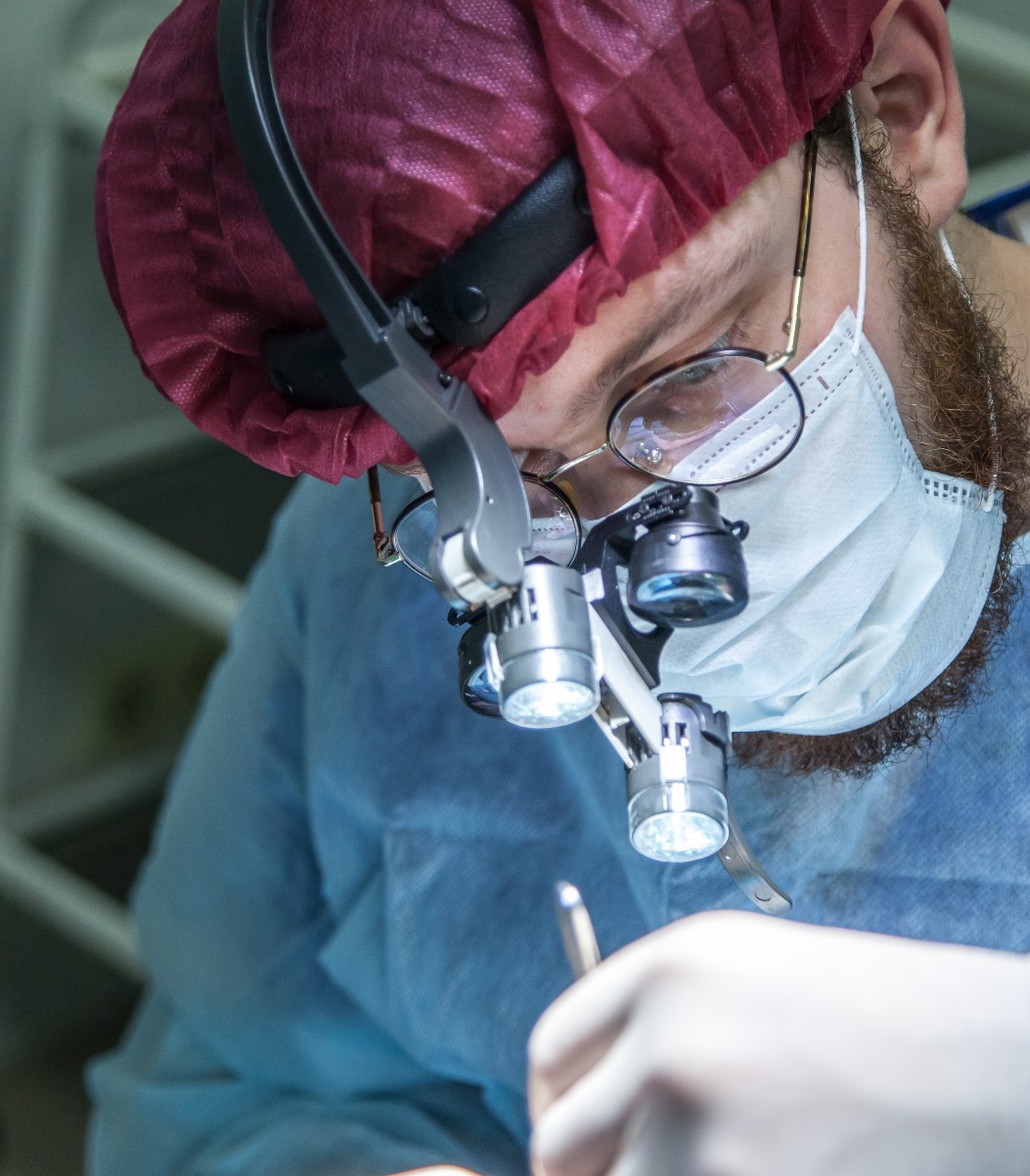 Dentists are highly trained clinicians that can provide medical services related to teeth, gums and jaw issues. It's an intellectually stimulating profession that requires not only good manual dexterity but also excellent observational and problem-solving skills.
To become a dentist you definitely need to be a hard worker since you first have to go through an undergraduate program involving pre-dentistry and science classes (which we'll elaborate more on later on), you'll have to pass a Dental Admission Test, and dental school is a four year commitment.
You will be expected to spend around 40 hours per week attending classes and gaining practical knowledge in a clinic which makes it unlikely that during this time you can work for more that 10 hours per week.
A typical dentistry student accumulates around $280,000 in debt so you have to make sure you can afford that. It will pay off in the end because dentists make six figure annual salaries depending on the field, they choose to specialize in.
What Can I Specialize In?
Most dentist will have a degree in DDS which means Doctor in Dental Surgery or in DMD – Doctor of Medicine in Dentistry. These two are equivalent.
Although dental school usually lasts four years, you can take an accelerated program and graduate in only three. Keep in mind that dentistry training programs such as the ones provided by Genesis CDE involve a lot of hands-on practice because students are required to be practice-ready upon graduation.
You can stay in general dentistry or choose a specialty; in which case you will have to complete a residency in that field. This can take from two to six years.
The American Dental Association recognizes the following 10 specialties:
Dental anesthesiology – a dentist anesthesiologist is a dentist who has completed further studies pertaining to the advanced use of anesthesia and sedation in order to mitigate pain during procedures.
Dental public health – this specialty focuses on assessing the factors that lead to dental health issues for larger populations, and finding the most effective solutions.
Endodontics – this specialty focuses on the dental pulp and surrounding tissues. The name comes from Greek- "endo" means inside and "odont" means tooth. Less than 3% of dentists are endodontists and the advanced training takes two or more years to complete. They perform complex procedures mostly in root canal treatment.
Oral and maxillofacial pathology – focuses on the diagnosis and treatment of diseases of the mouth, jaws and salivary glands using a wide range of techniques including microscopic examinations.
Oral and maxillofacial radiology (OMFR) – branch of dentistry involving the interpretation of diagnostic imaging such as cone beam CT, MRI, PET, panoramic radiography and so on. The postgraduate course is generally between two and four years.
Oral and maxillofacial surgery (OMFS or OMS) – performing surgical procedures on the mouth, jaws and face. In the US the residency takes between four and six years.
Orthodontics and dentofacial orthopedics – this specialty of dentistry focuses on correcting the alignments of teeth and dental arches. Abnormal alignment is quite common. About 30% of the population will need dental braces so you know you'll be needed. The postgraduate training takes about 3 years and the median salary an orthodontist makes is $208,000 a year.
Pediatric dentistry – branch of dentistry that provides dental services to children and adolescents.
Periodontics – periodontists study how to prevent and treat issues concerning the structures supporting the teeth such as the gums. Residency takes about 3 years and the average American periodontist makes $248,454 a year.
Prosthodontics – specialty that focuses on making dental protheses. The residency takes 3 to 4 years and the median annual salary of a prosthodontist was $185,150 in 2017.
Prerequisite Undergraduate Courses
There are some dental school that don't require applicants to have an undergraduate degree but it's still very useful if you want to have a competitive edge.
You'll want to consult an academic adviser so you can select the courses that are most likely to prepare you for successfully getting into and graduating from dental school.
Usually, a Bachelor of Science with a focus on pre-dentistry involves coursework in biology, general chemistry and organic chemistry, physics, anatomy and physiology, microbiology and biochemistry.
The Dental Admission Test (DAT)
All these classes will help prepare you for the Dental Admission Test or DAT for short and most students will take it during or not long after their junior year of college.
It consists of four sections:
100 questions – Survey of Natural Sciences – biology, general chemistry and organic chemistry
90 question – Perceptual Ability – this is often considered one of the most challenging sections of the test, you have 60 minutes to answer all 90 question and you need to develop the ability to interpret 2D images or 3D objects as this is essential to being a skilled dentist.
50 questions – Reading Comprehension – you'll also have 60 minutes to read passages from various scientific articles and prove that you can understand and analyze the information accurately
40 questions – Quantitative Reasoning – you'll have 45 minutes to complete this section and you'll be tested on mathematical skills required in dental school
We recommend you start preparing for the exam at least three months in advance so you can take plenty of timed practice tests. You start with practicing each section at a time and as your exam date approaches you should be able to practice taking the whole exam at once within the time frame. The more you practice, the less nervous you'll be during the actual exam.
When you go, be sure to bring a snack and a bottle of water since it takes four and a half hours and you'll need to be able to concentrate.
If your score is below 18 you should consider taking the test again after 90 days. You are allowed to take it up to three times. You'll have to pay a fee each time but a score of 18 is considered the minimum for getting into dental school. The maximum you can get is 30 and the average is 20, if you want to get into a more prestigious school you should try to get more than 21.
You Might Want To Read:
Narayana Iit Academy Kalu Sarai, Performing Art Question Paper 3 2011, R P S C Programmer Question Paper 2 2011, Barc Metallurgical Engineering Sample Test, Check Yours Marks, Career In Gardening, Intro Of Algebra Video, Ugc Net Gujarati Mock Test Paper 6, Folk Literature Question Paper 2 2009, Nehru Institute Of Mountaineering Uttarkashi
Leave your vote
This post was created with our nice and easy submission form. Create your post!