When you're nearing the end of graduate school, you are often asked to start working on your thesis or dissertation. Whether you're doing your masters or a Ph.D., a thesis or dissertation is often one of the requirements for graduation. However, most students aren't quite sure about the difference between the two and often use the two terms synonymously.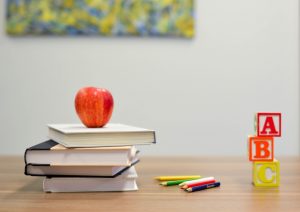 Even though a thesis vs. dissertation debate generally means that students aren't entirely aware of either of the two.  At a masters level, the thesis versus dissertation question arises numerous times since students aren't given adequate guidance. By the time students end up figuring out the whole scenario, they're usually left with little time actually to do the work.
Some students stuck in such situations may take help from someone or hire a credible writing service to write their dissertation for them. Though paying someone to write your thesis is common in masters, it becomes more complicated if it's a Ph.D. thesis or dissertation, since a Ph.D. dissertation is significantly longer and is usually the culmination of years of work and research. Luckily, some professional online writing services can still write dissertation for you no matter how complicated or long it is. Often, it is better to entrust important work to professionals and simply reap the benefits of perfect work.
However, if you want to write your own thesis or dissertation, it is essential that you first understand the difference between the two. It is also important to realize that the two terms may differ according to the region that you're studying in. For example, Europe has different criteria for thesis and dissertation compared to the US. in any case, we've made a list of some important differences that will help you understand the concept of thesis vs. dissertation better.
In this article, we will focus on the American definition of a thesis and dissertation. However, we will also give a short overview of the European version just for your understanding.
Differences Between Thesis And Dissertation
Here are some of the most fundamental differences between a thesis and a dissertation to help you differentiate between the two.
1. Thesis vs. Dissertation In Europe
In most European countries, Theses and Dissertations serve entirely different purposes. An original doctoral thesis is carried out by Ph.D. students to earn their doctoral degree.  While a dissertation is part of a master's degree and involves a research project.
2. Thesis vs. Dissertation In America
In America, the opposite is true. A thesis is usually a project involving preliminary research that will help you to earn a master's degree. It is often shorter than a dissertation and also less complicated. A Dissertation is often required for a doctorate. It requires students to comb through massive piles of existing research and come up with something original.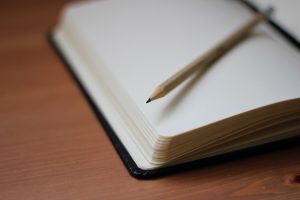 3. Structural Differences
There are significant structural differences between a thesis and a dissertation as well. A thesis is often concise and can be anywhere from 50 to 100 pages. A dissertation, however, is a much longer document. Structurally, a master's thesis is quite easy to understand, direct, and brief, often answering a particular question around which the entire research is based.
These kinds of papers are commonly used by undergraduate students when they're researching for their own studies. Dissertations, on the other hand, are much more complex. They're usually for people of a higher caliber to go through and are meant to enrich a particular field of study. As mentioned before, dissertations are usually made by Ph.D. students and contain extensive research.
4. Research Differences
While writing a thesis, you have to undertake original and independent research on a topic. You are required to use your knowledge to dig deep and find out information on your own for your paper. However, dissertations are more complex. In dissertations, you usually go through pre-existing research to find information pertinent to your topic.
You can conduct your own investigations as well, but for the most part, you have to analyze data that is already present and come up with something unique that will help the field of study you're currently in. Dissertations also take a lot of time, theses although long in their own right, are not nearly as difficult or lengthy as dissertations.
5. Amount Of Work Required
As we've established by now, dissertations are attempted by Ph.D. students and are more complex than theses, which are generally attempted by masters' students. Therefore, it is not surprising to learn that writing a dissertation requires much more research, thought, and work compared to a thesis. A thesis is, in some ways, a preview for a dissertation.
It revolves around a single idea or project. While a dissertation has a much broader scope and requires extensive investigation. A dissertation needs to be much more comprehensive and robust compared to a thesis, and researchers can sometimes spend years working on their dissertations before they're finally accepted.
6. Different Statements
Another major difference between a thesis and a dissertation is that their statements are different as well. A thesis statement is a simple statement to make readers understand how you will prove your side of the argument in the study you've conducted. A dissertation is based on a testifiable theory and therefore requires a hypothesis statement. You have to define your results and expectations more thoroughly to make sure you leave no loose ends.
Conclusion
Though there are major differences between a thesis and a dissertation, there are some similarities too. Such as a shared purpose for finding new information that can help further the respective field. The scope of the information discovered though, is different. A thesis is simpler than a dissertation and can be carried out in relatively less time and with fewer resources. If you're unsure about how to better differentiate between the two, you can refer to our list for help.
You Might Want To Read:
Ugc Net Geography Question Paper 3 2011, Ugc Net Commerce Question Paper 2 2010, Cat Question Papers Solution 2005, Time Institute, Ugc Net Archaeology Question Paper 8 2008, Ugcnet Electronic Science Question Paper 3 2014, Writing Essays Thesis, How To Talk, Online Test Series Jee, Cs
Leave your vote
This post was created with our nice and easy submission form. Create your post!