The Xavier Aptitude Test or XAT is one of the trickiest management entrance tests held in India. XLRI – Xavier School of Management, Jamshedpur has been conducting the XAT exam for more than 60 years now. It has set a unique and unmatched standard for the exam. XAT 2019 is a gateway to the 11 XAMI (Xavier Association of Management Institutes) affiliated colleges which are ranked amongst the top B-schools in India. It's one of the oldest exams to be conducted at an all India level. Hence, the grade of questions and the overall testing framework puts XAT at a very high pedestal.
Do you have these in you?
Cracking the XAT exam is no child's play. Here are THREE things to keep in mind while preparing and appearing for it:
A carefully devised strategy
An analytical bent of mind
The X – FACTOR

So, What's Your Strategy?
The XAT exam pattern is quite aggressive and aims to milk out the maximum from a candidate in 'those' THREE hours. Thus it becomes extremely critical that you go inside that examination hall with a clear-cut plan of action. Here is a look at the pattern:
XAT 2019 Exam Sections
No. of Questions
XAT 2019 Marking Scheme
Correct Answer
Incorrect Answer
Unanswered (more than 8 to  12)
Decision Making (DM)
21 to 24
+1
-0.25
-0.05
Verbal & Logical Ability (VLA)
24 to 26
Quantitative Ability & Data Interpretation (QADI)
Up to 27
General Knowledge (GK)
25
Total
97 to 103
97 to 103
Apart from the standard Aptitude, Accuracy and Time Management that most exams judge, The XAT exam also tests you on:
Conceptual Knowledge
The quality and difficulty level of the questions asked is unparalleled and unlike any other exam. A candidate must possess crystal clear concepts to crack them. Other than that, they must go through the previous year XAT exam questions. They must go through them in order to understand the kind of questions the authorities usually ask.
Decision-Making Capabilities
Decision making is a significant quality that you must possess as a manager and/or a leader. XAT is the only exam across India that has a dedicated section to test a candidate's decision-making abilities. Intensive practice is the key to cracking it.
Ability to Cope with Stress
XAT has negative marking for incorrect answers as well as for leaving questions unanswered (usually more than 8 to 12). It becomes extremely critical that you keep your calm while answering the questions or leaving them un-attempted. In addition, the numbers of questions in XAT are never constant. Until you sit for the exam, it remains suspense. This fear of the unknown can cause a great amount of stress. A candidate must prepare himself/herself for such bouncers beforehand. Here is a look at the number of questions that the XAT has asked over the last 5 years: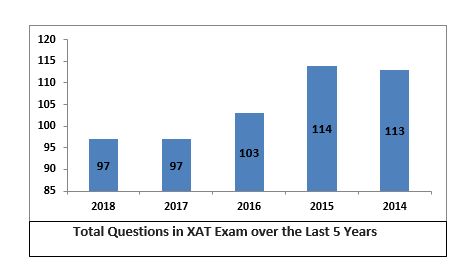 Analytical Bent of Mind
All the other four sections – Verbal & Logical Reasoning, Decision Making,  Quantitative Aptitude Data Interpretation & General Knowledge  – test a candidate's analytical reasoning, as none of the questions asked are straight-forward. The authorities frame them in such a way that the answers need to be logically deduced. This, the candidates can do only after careful reasoning and interpretation. Hence, we have analysed the pattern of the XAT as such:
The VLA section has questions that are mostly in the form of inferential passages. You need to be quick while comprehending them and then answering related questions.
The DM section has questions in the form of case studies, business case scenarios and/or ethical or financial challenges. Here, you need to be able to put yourself in that particular managerial role and take business decisions.
The QADI section has mostly application based questions and not just test application of formulae.
The XAT Jamshedpur authorities introduced the GK section in the year 2013. Moreover, it tests you on static and current affairs. However, they frame questions in a way that requires a certain percentage of reasoning and interpretation.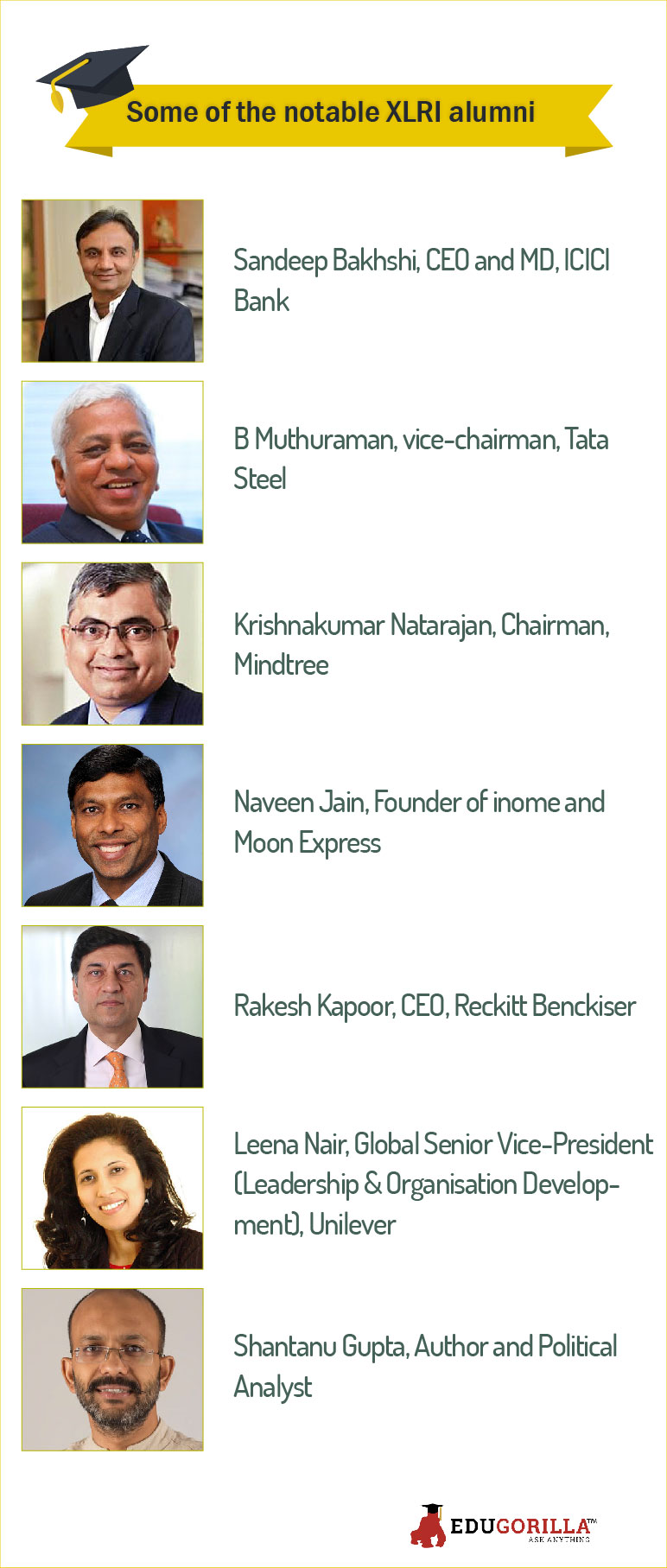 The X – Factor
X-Factor is not a single quality but a combination of elements like:
Zeal to X-cel
Passion to lead and X-ecute
Drive to X-pand knowledge base
Ability to X-tensively work for hours
You Might Want To Read:
Jawharlal Nehru University Jam Biotechnology Question Paper 1 2009 2, Amiete Et Old Scheme Circuit Theory Design Mock Test Paper 26 Amiete Et Old Scheme Circuit Theory Design Time 3 Hours Marks 100, National Institute Of Aeronautical Engineering Delhi, Statics Question Paper 2 2011, Nchmct B Sc Application Procedure, Examiantion Insurance Surveyorsengineering Insurance Mock Test Paper 19, Noise Canceling Wireless Headphones, Ugc Net Hindi Mock Test Paper 34, Examiantion Insurance Surveyorsmarine Cargo Insurance Mock Test Paper 5, Himachal Pradesh Administrative Services Mains Management Mock Test Paper 74
Leave your vote
This post was created with our nice and easy submission form. Create your post!