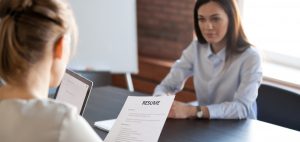 Job search in UAE is a different ball game altogether! You may have the right skill sets, a smart demeanour and a positive professional attitude. But without an extraordinary CV, your visibility as a candidate may be low in the eyes of the recruiters.
UAE is a melting pot of diverse cultures- It is in fact home to one of the most diverse populations in the world! The job market in UAE basically made up of expats. So the recruiter's job becomes all the more challenging and interesting. Only a CV that stands out dramatically will get the eyes of the busy recruiter who has to sift through piles of resumes and applications.
Your CV helps you make the first impression on a potential employer. So, the time you spend on making a superb CV is always a smart investment. Highlight your skills, experience and those solid reasons why the recruiter should choose you.
So, how to make a really attractive cv that speaks volumes of your expertise and inspires the recruiter in the UAE should give serious consideration.
Here are 8 great tips that can make any resume tick all the boxes.
1. ELEVATE AND ENHANCE YOUR CV
In a world of go-getters and highly competent professionals that are hardwired for success, you need a meaty resume. Whether you apply for a low, middle or top position targeting Private sector or government jobs, your CV should sound really professional and authentic. Make sure to add every single achievement, social service, vocation, hobbies and skills that will take you one step closer to your job in the UAE. Make your resume sound like the biggest project of your career
2. STICK TO A CLEAN LAYOUT
Even if you are good at styling your resume, make sure to keep it clean and readable. Include all the necessary details while leaving ample white spaces. It is recommended to opt for a professional review before you send it.
3. BE PRECISE
Your recruiter will have only a few seconds to skim past each resume. So, make sure it is concise and effective with short paragraphs, bullet points and highlights that help them to grasp the crux of the CV Your aim should not be to come up with a massive literary opus, but to promote you nicely for the job.
Ideally, your resume should have only 2-3 pages. In summary you can present your key skills and achievements to an employer. If you are including your snap, make sure it is professional in appearance
Resist the temptation of adding tables, Word Art and Sparkle Text on your CV. Bold letters should be used only for key emphasis. Straight fonts are recommended; do not use too many fonts or coloured text in your resume. Your CV is a formal document; it should have uniformity and professional touch.
4. REMEMBER THE ESSENTIALS
Make sure to include essential details like education, nationality, gender, age, qualifications, training and employment history. A permanent email address and contact number including telephone codes are obviously detailed that you cannot afford to miss out. Your visa status is another important factor. 77% of the UAE populace comprises of expats. So, the recruiters will expect to know about your visa status on the CV to make the recruiting process easy and for completing work permit formalities if required.
5. REMEMBER YOUR KEYWORDS
Keywords are important in resumes because the recruiter might find your CV from databases or social platforms like LinkedIn using keyword searches. Highlight your industry specialization and job role with adequate keywords. It will increase the visibility of your resume and help you to get jobs in UAE that match your skills.
6. A GREAT COVER LETTER
Good start will make half your job done! Make sure to pull off a compelling cover letter that gives a synopsis of your job profile and a sneak peek to your personality, hobbies and career aspirations. It should ideally be a tempting reason for the recruiter to open your CV and actually read it.
7. EXPERIENCE
In your resume, you should list out the countries and organizations that you have worked previously. It will magnify your experience manifold and will give the recruiters fresh insights about your job experience. He may even consider your resume for a different or higher position by virtue of this experience.
8. NEVER FORGET TO SPELL CHECK
Typos and grammatical errors in your CV will leave a very bad impression of your candidature. Make sure to proofread thoroughly before you upload. Remember, your CV is the marketing tool that will land you a job interview! Let's be frank about it! Writing a CV for a job in Dubai, UAE is definitely different from that for any other country on Earth. UAE likes it big and bold! Just like the glamorous life style, extraordinary landscape and sprawling edifices of UAE, your resume should be fanciful and stand out for all the good reasons to make your way to the next round of interview. Best of luck!
These were some of the essential points which you should keep in mind while preparing for CV in the UAE also check out online classifieds websites which offers CV writing services.  Keep applying, and you will land on your dream job in the UAE.
You Might Want To Read:
Testbag Nchmct Jee Nchmct Joint Entrance Examination 2, Class 10 Home Science Question Paper 3 2008, Doeacc B Level Artificial Intelligence And Application Mock Test Paper 174, Proofreading Important Thing Scholarshi, Baba Farid University Prosthodontics Question Paper 3 2006, Institute Of Actuaries Of India Models Mock Test Paper 181, Archaeology Question Paper 1 2006, Ugc Net Computer Science And Application Question Paper 3 2010, Net Training Program In Lucknow, Jee Main Advanced Physics Rigid Body Dynamics
Leave your vote
This post was created with our nice and easy submission form. Create your post!