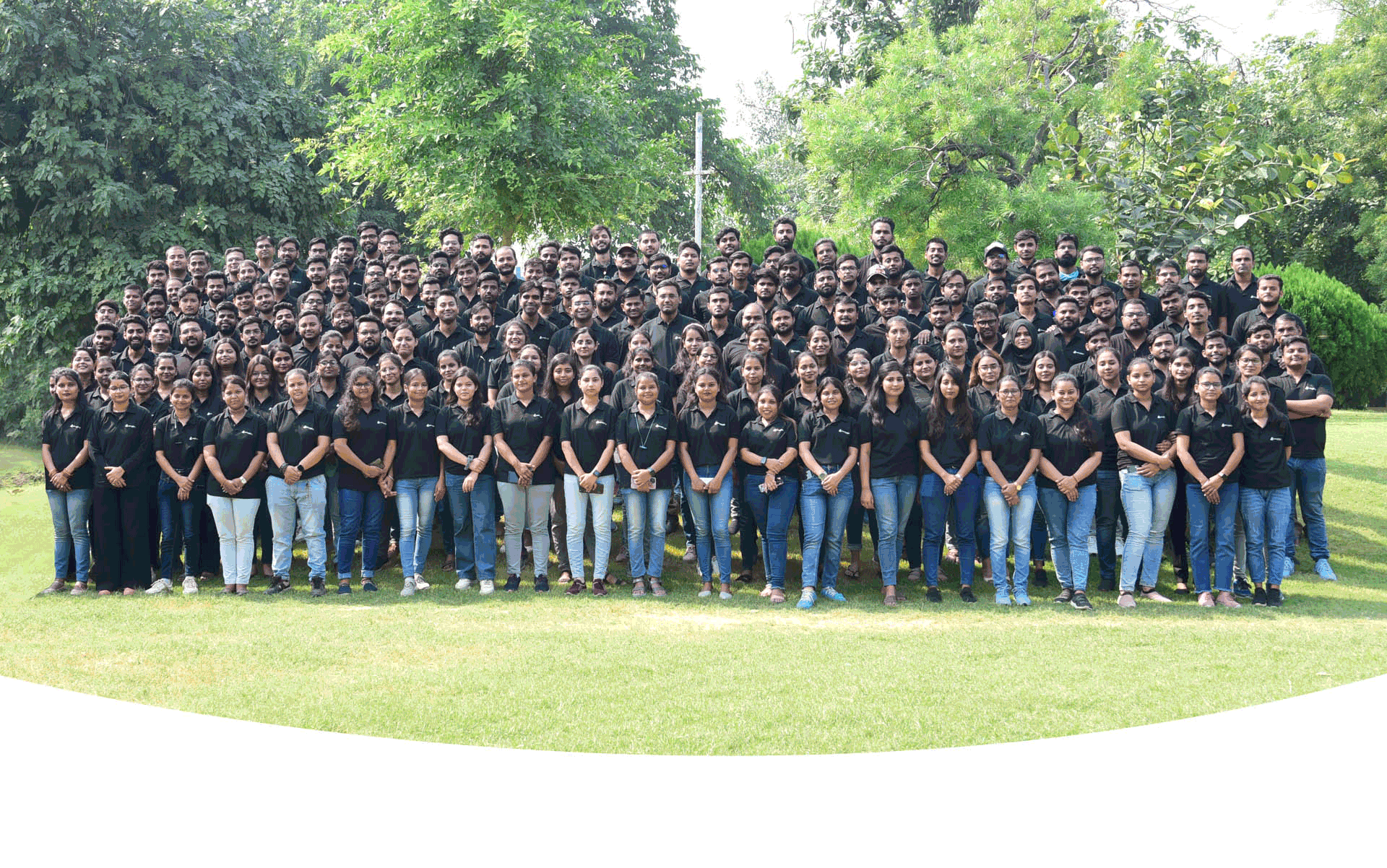 Who We Are
---
EduGorilla aims to provide superior quality mocks and at the same time fast-tracking the process and synchronizing it with the exam schedule. We do so by utilizing better technology and a smarter approach towards the process of drafting mock tests and books. Our self-learning AI-powered software carefully prioritizes exams as per its demand. This enables our mock test creators to organize time better consequently they get enough time to research and create the mocks with the actual exam-level quality. Similar sophistication is endowed to the mock interviews through which we prepare students for the interview round in their exam.
EduGorilla was sculpted out of Rohit Manglik's dream to transform the educational framework of India forever. Since its genesis, it has acted as a junction for students, educationists, and institutions to connect. EduGorilla has championed the intricacies of the Ed-Tech Marketplace and put these newly learned principles to use. Our vision has henceforth expanded to engulf the field of Online Test Series for competitive exams and from there to be an all-around avenue for the students to practice for their exams.
Mock Tests, Books, Mock Interviews, Daily News and Quizzes, Current Affairs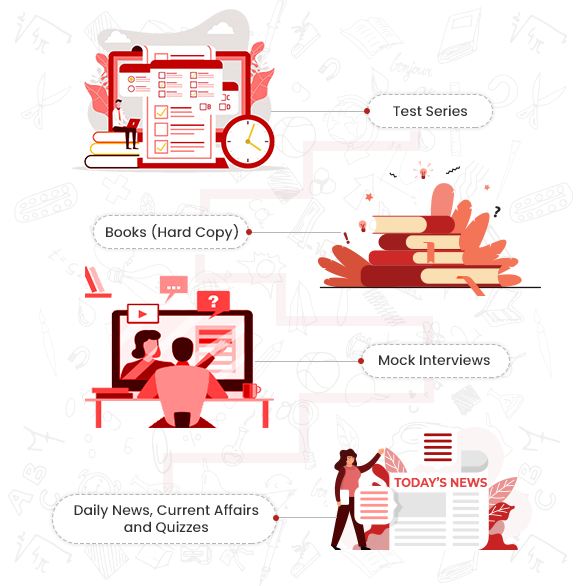 Our Services
We at EduGorilla are dedicated to making the user experience our students both knowledgeable and delightful. While we provide Top-notch quality online content for students, prepared by the alumni of their fields, we have also included many gamified features that incentivize learning and makes the experience of students more.
Exam-focussed Online Test Series, available on Website and Android App containing numerous Mock Tests.
Books with specialized Mock Tests tailored as per exam specifications.
Specialized Mock Interview Sessions with Experts of Fields.
State-of-the-art interface, devoid of any bugs and glitches.
Mocks available at economically modest pricing to extend their reach to middle-class aspirants
A Holistic experience of the exam including guidance for best preparation.
Personalized user experience through Test reports generated at the end of each Mock Test
Keeping you up-to-date with Daily News, Current Affairs, and Quizzes.
Some Facts
70,000+

Daily Active Users

2000+

Active Institute partners

(Coaching Centers, EdTech Companies

Publishers & Influencers)

20 Lakh+

Users every month

on the site and app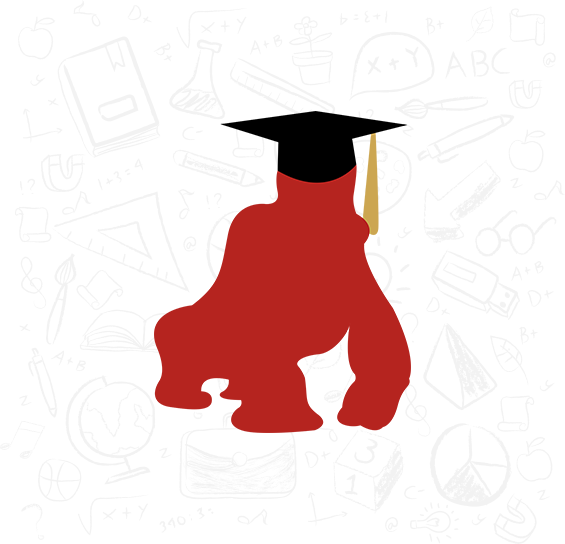 Why the name EduGorilla?
EduGorilla is a Portmanteau word, that is, a combination of the words 'Education' and 'Gorilla'.
EduGorilla came as an idea to transform the Indian Education Framework and to make it both conducive and approachable for students hailing from even the humblest of backgrounds. Seemingly our entire organization revolves around 'Education', therefore why not include it in our organization name?
Gorilla is known to be one of the fiercest and competitive species in the animal kingdom. They compete to assert themselves as the more dominant members. But at the same time, they spend their juvenile stages in a troop, because in order to grow up to be this much competitive they need to be nurtured in the best way possible. Aspirants for competitive exams match and mimic the same levels of ferocity and competitiveness. This is the significance of the word Gorilla in our name.
'EduGorilla' signifies that we bring out the best in you and nurture you into the warriors that go on to achieve great feats of glory.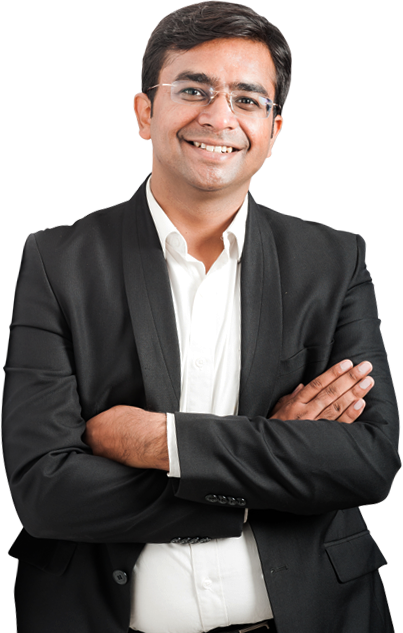 Nobody can stop a great idea whose time has come. And it was one fine day when Rohit noticed the drawbacks in our educational framework that he got his Million Dollar idea. Education has always intrigued Rohit, the ability it possesses to influence society, and how it can transform anyone into their best self. Unfortunately, the current educational scenario is as such that students hailing from modest backgrounds can't afford decent quality education so that they can aspire for better standards of living. The idea was to look after and nurture the students, for exams not that widely known, with pioneering quality of content. EduGorilla is what that idea transformed into. EduGorilla currently caters to 2,00,00,000+ Users for 1300+ exams.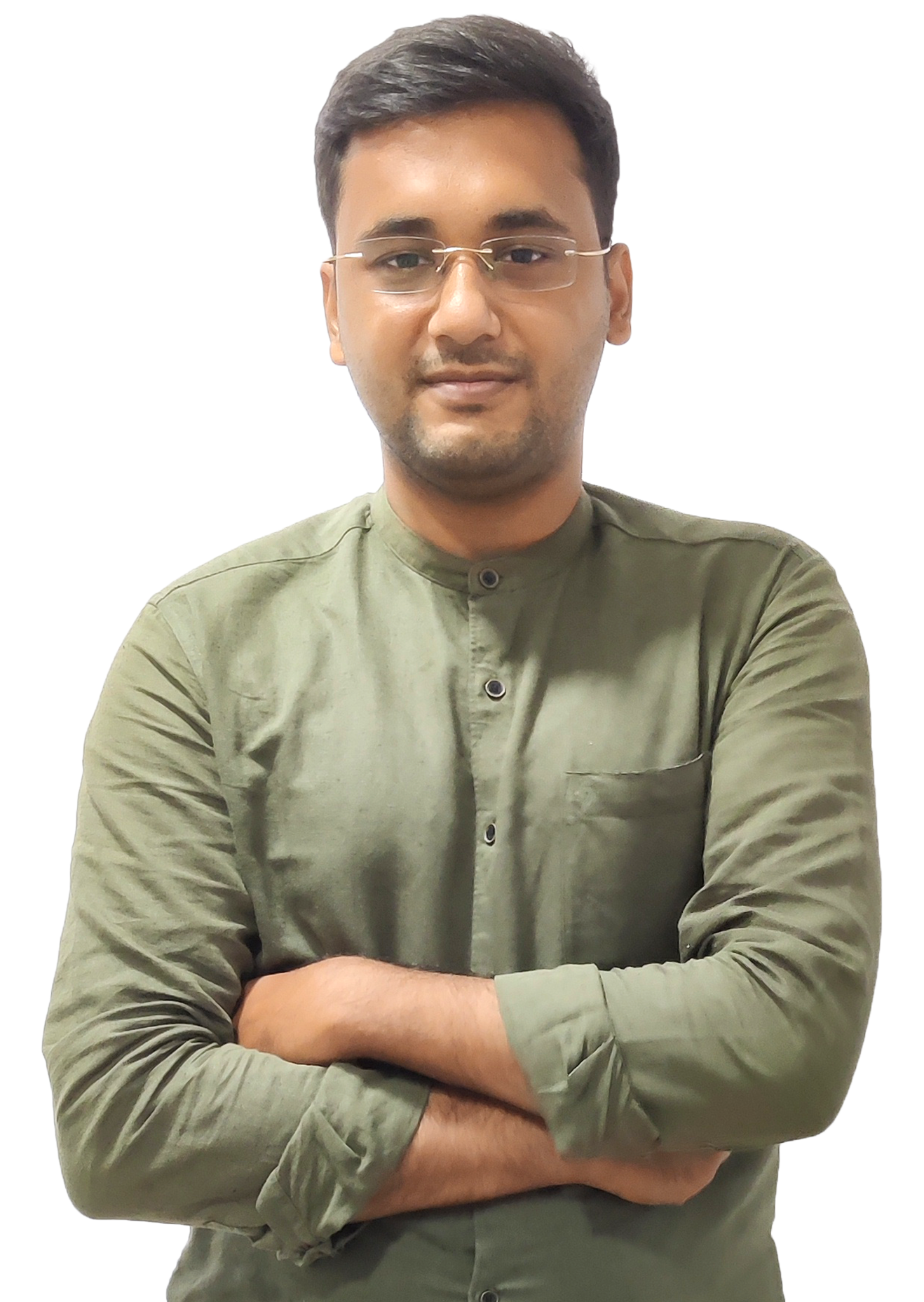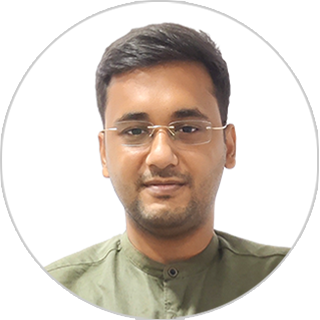 Shashwat Vikram
, Co-Founder & CTO
Shashwat Vikram is the co-founder of EduGorilla. He did his B.Tech from the Institute of Engineering and Management in Kolkata, West Bengal. Shashwat noticed the underlying disparity among the students, where many were unable to get the necessary tools to compete in the competitive exams. Belonging to a technological background, with specializations in DevOps, AWS, Data Structures, and Algorithms to ML and AI, he set out with Rohit to find a solution to India's problem in Education, with technology at the helm. The conclusion to this search embodied itself in the form of EduGorilla, an Online Test Series provider. Shashwat was at the forefront of developing the acclaimed self-learning AI Engine which is employed by EduGorilla to enhance users' experience.
Shashwat is the co-founder and heads the IT department at EduGorilla. He is dedicated to enhancing the learning experience of the students and providing them with a World-Class level of technological resources and infrastructure at just a fraction of the cost.
In his spare time, Shashwat explores the philanthropic uses of Technology, especially Artificial Intelligence, and how it can be used to pave the way for continuing forth with Human Evolution.