Advertise with
EduGorilla
EduGorilla stands as a giant market leader in the Ed-Tech industry. Get this opportunity to advertise with us and become one of the leading brands in education industry…
Get a Demo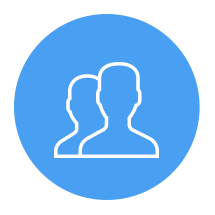 30,05,745+
Visitors/month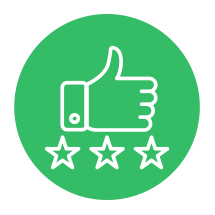 26,536
Reviews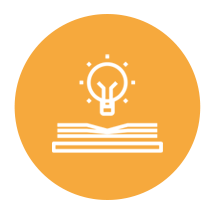 73,287+
Study Material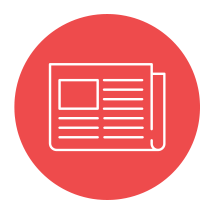 15,256+
Articles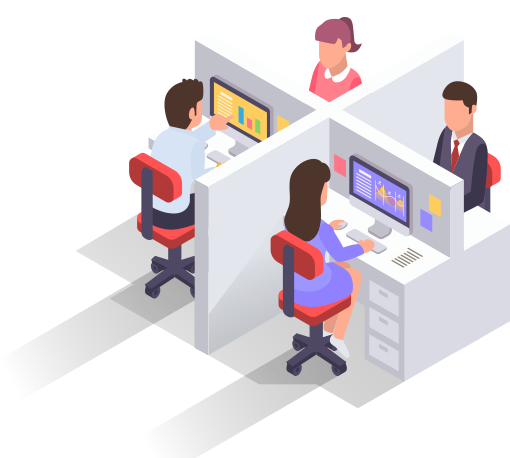 Handcrafted for conversions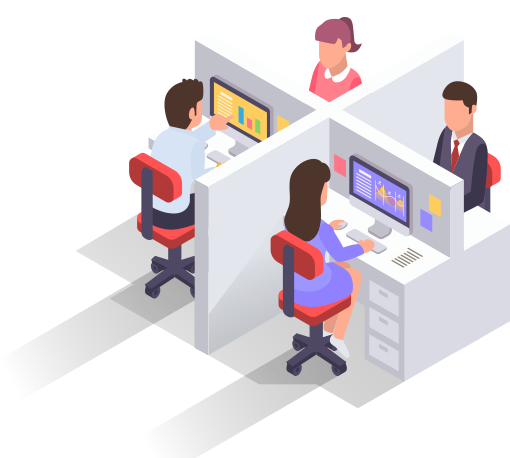 Stop guessing where your leads are. Let our sales expert do it for you.
What's in it for
Advertisers & Marketers
Listing your Institute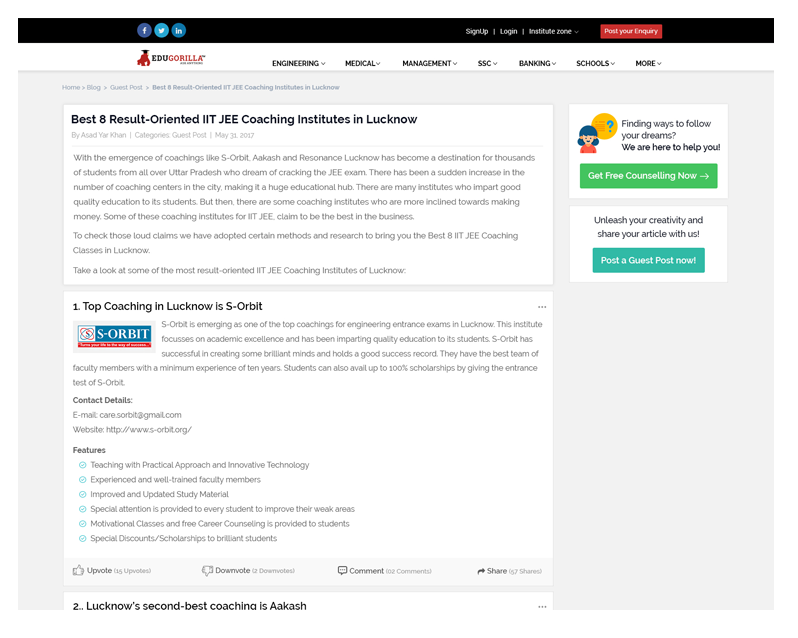 An opportunity to include the details of your coaching on our ranking page listing similar coachings in the city of your choice.
Get a Demo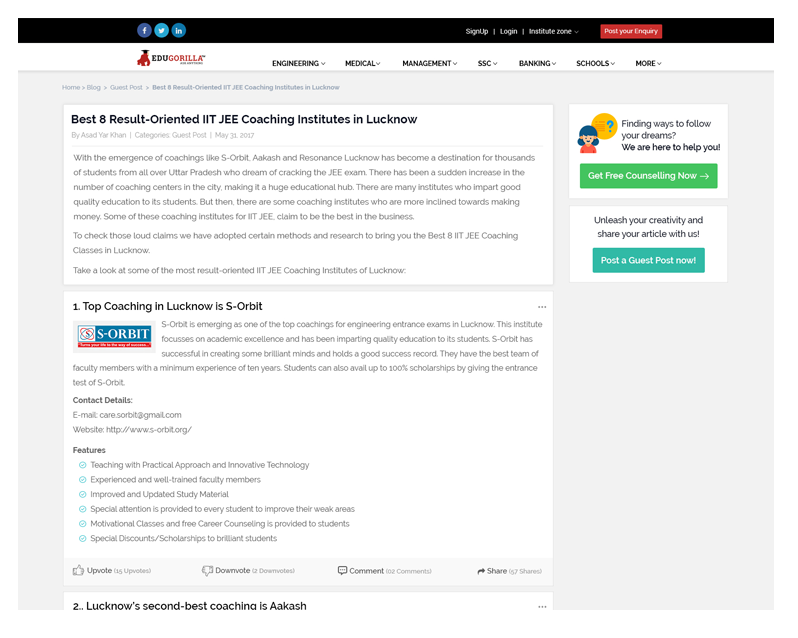 Featured Profiling
Your coaching center will be highlighted and positioned in such a way to attract your 'target audience'. We will also recommend our students to join your institute.
Get a Demo
Homepage Advertising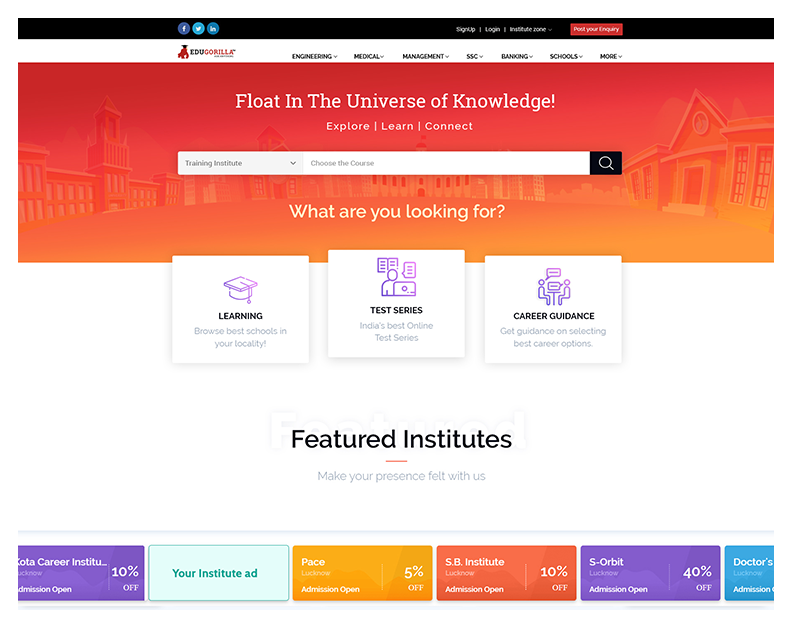 Get your business, and its important features displayed on our Home Page. We will help you to advertise grandly and gain trust from your target audience
Get a Demo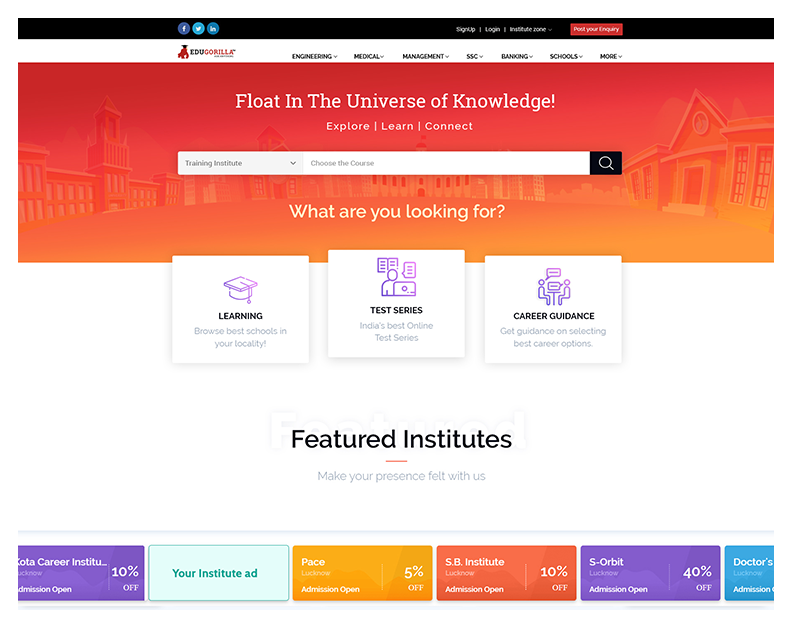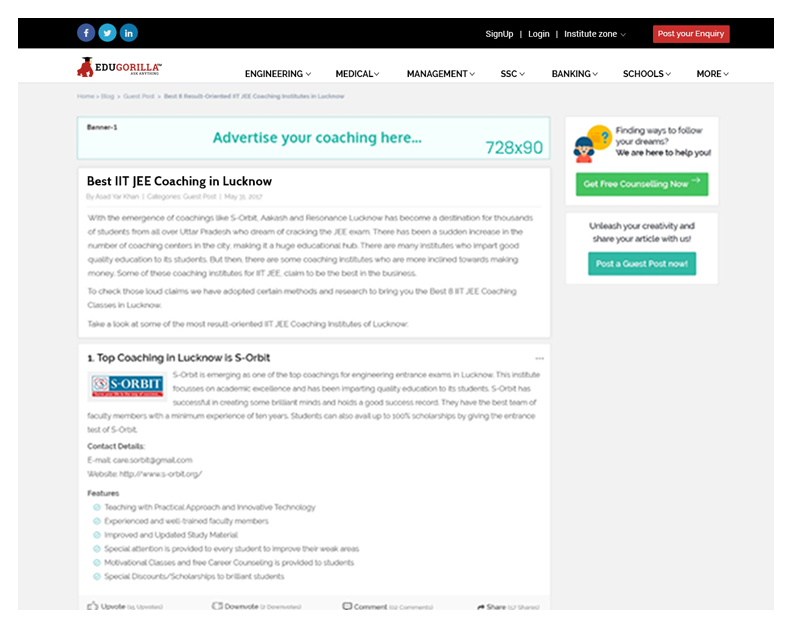 Banner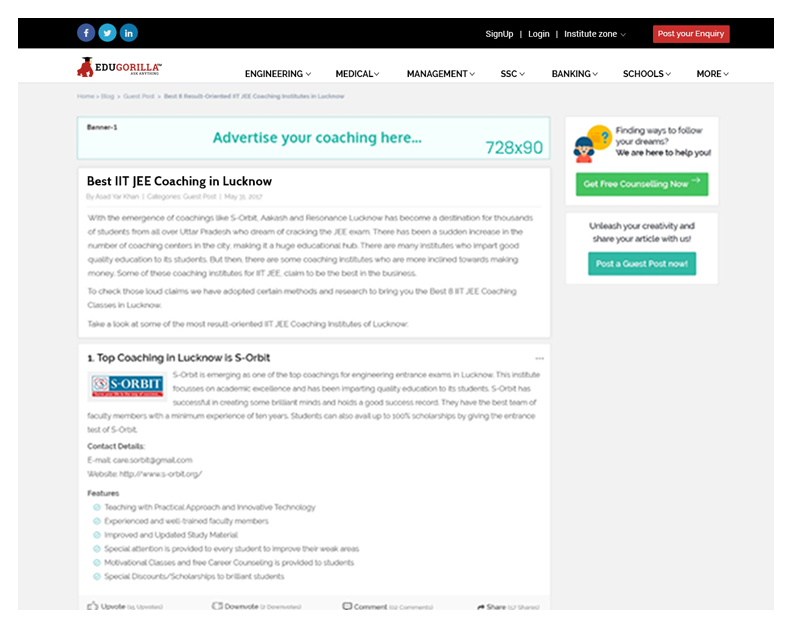 We will also be advertising your institute in the 'Banners' present on our article page. This page will be give an insight to students who are in search of the subjects and classes you cover.
Get a Demo
Landing page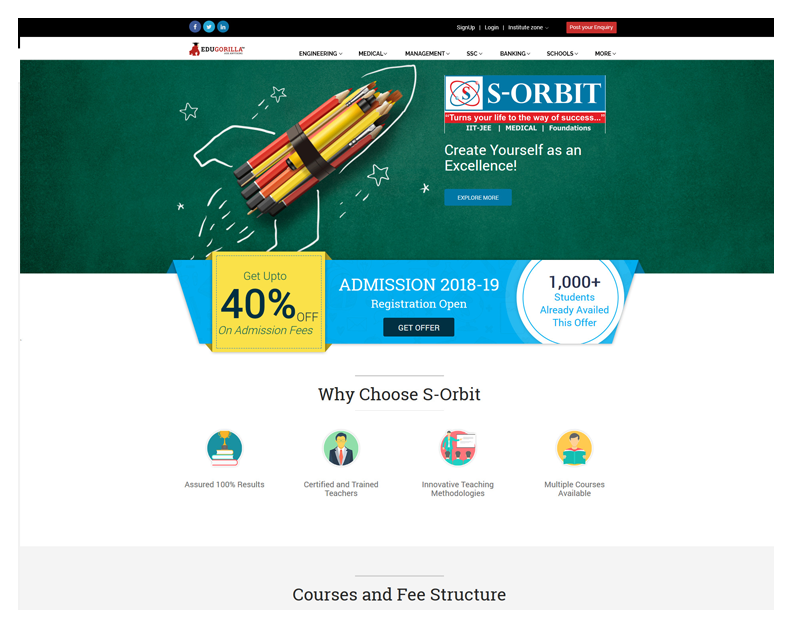 Through our landing page, we provide you facilities to maximize the visibility for your institute. The page has been designed to attract and busy your users for a long time.
Get a Demo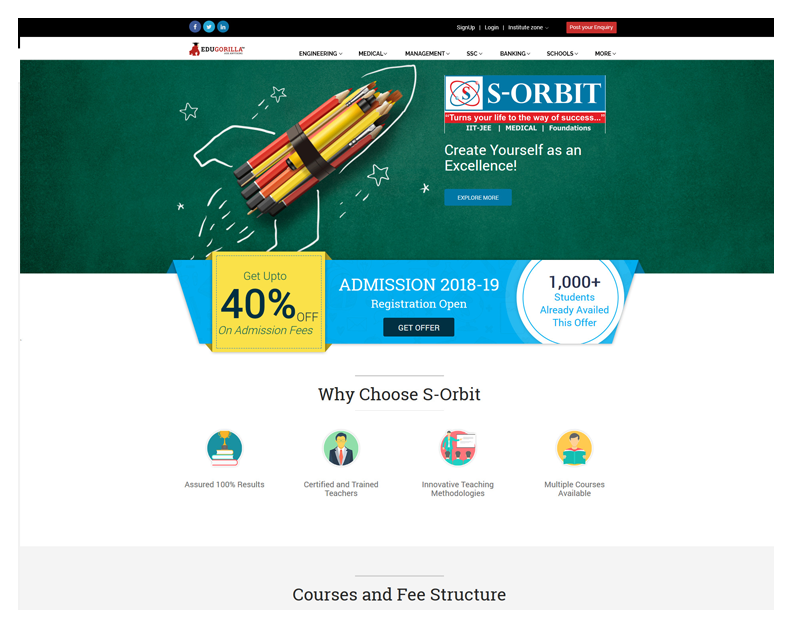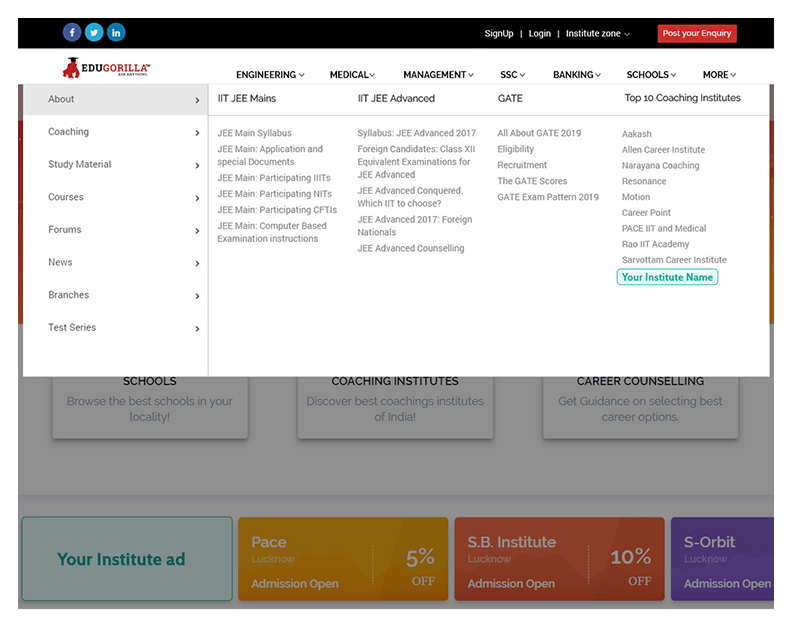 Website Menu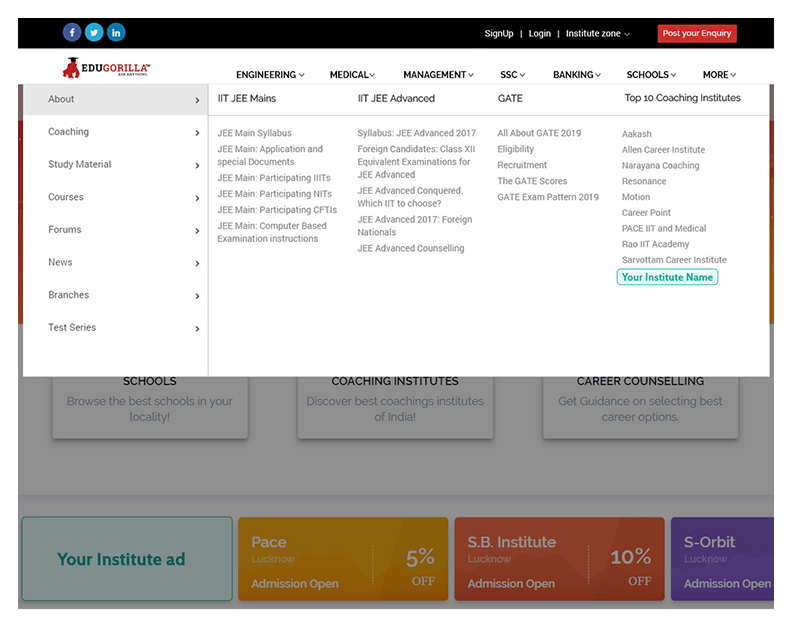 We shall produce a list of the links on our landing page (exhibiting details of your institute) on our website menu which will get displayed on different portals of our website.
Get a Demo
Testimonials
"EduGorilla is an expert advisor in education segment for business growth. They take extra steps to ensure our message is reaching the right audience the right number of times and that our budget is well spent. They have added value to our marketing operations. We have been working with them for 2 years. I recommend them as a growth partner."

Abhishek Awasthi

Manager, Centurion Defence Academy
Get personalized market survey of Lucknow for free. We will send the report within 48 working hours.
Our Partners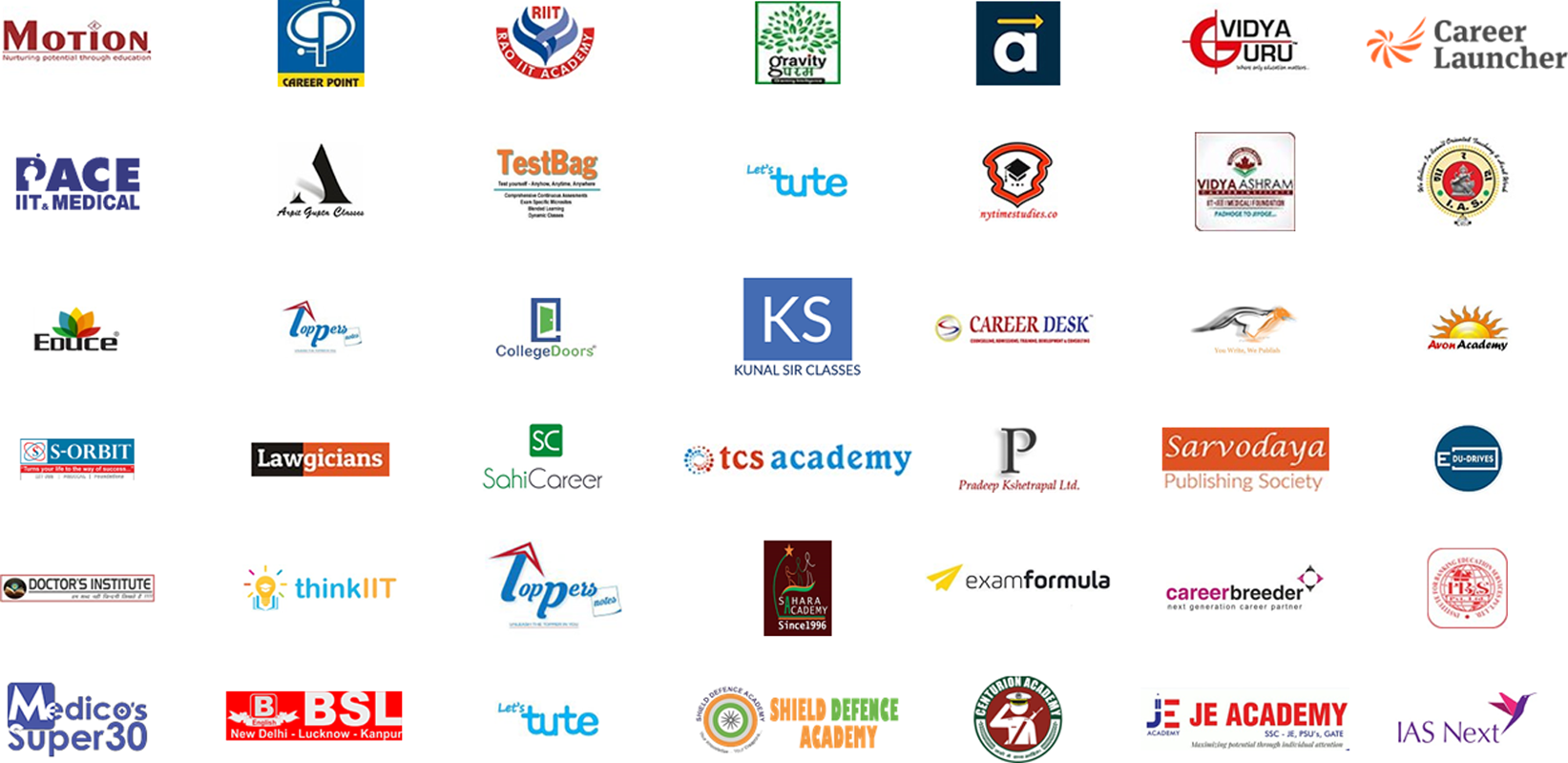 Get in Touch!
Get Connected to this Multifunctional One-Stop you were Looking For