Applying for UGC NET /JRF Exams?
Hello friends, Greetings to all UGC NET Exam Aspirants!
Many of you must have already known about UGC NET JRF Exams. Many would be in fact curious to have various skepticism related to JRF (Junior research fellow) Scholarships. There are different aspects related to JRF scholarships like criterion, eligibility, scholarships amount, and related information. Don't worry! We'll clear all the doubts in the below information.
CBSE UGC NET Exam 2017 – Overview
UGC NET (National Eligibility Test) Exam is condu
cted by CBSE (Central Board of Secondary Education) for determining the eligibility of the Indian Nationals and aspirants for the post of the Assistant Professor for the Junior Research fellowship. Through this exam, the Universities, IITs & Other national organizations get many worthwhile options to hire candidates for the position of Junior Research Fellows.
The UGC NET exam is conducted in India across 90 cities and there are 84 Subjects involved.
All About JRF Exams & Scholarship| Complete Details
NET JRF Exam is an accord for those aspirants who are eligible for UGC Fellowship under various programs.
The maximum validity for any JRF score card is 2 years from the date of issue. The date of commencement of fellowship for those who have joined the PhD and MPhil programs shall be from the age of Result declaration dates.
JRF Scholarship is offered by Government organization that provides a fund of Rs. 25000 for the eligible candidates who qualify this exam held in twice a year, as a stipend amount for the doctoral studies and assistance in various projects held by IIT's and other government affiliated Universities.
The SRF (Senior Research Fellow) is an upgrade of JRF and a further augmentation of this program. The stipend for JRF is about 25000 and for SRF is about 28000+HRA
Central Government soon is going to dispense Monthly Fellowship of Rs. 70,000 for IIT, IISc and PhD Researchers
.
UGC NET/JRF Eligibility| Check out the Eligibility now
The candidates who are in the final year of post-graduation or are waiting for the results may also apply for this exam. (The PG degree should be completed within 2 years from the NET Result date)
The Ph.D holder who has completed their Master's Degree by 19th September 1991 will be eligible with a relaxation of 5% in marks (50% – 55%) for NET exam.
UGC NET/JRF AGE LIMIT 
General (UR) Aspirants – Not more than 28 years (for JRF)
OBC/ST/SC/PWD Aspirants – 28 years + 5 years relaxation will be provided (33 years for JRF)
L.L.M. degree holder Aspirants  – 28 years + 3 years relaxation will be provided (31 years for JRF)
UGC NET/JRF EXAM| EDUCATIONAL QUALIFICATIONS
General Category (UR) Candidates -55% marks in Master's Degree or Equivalent Examination
OBC /ST/SC/PWD Category Candidates – 50% marks in Master's Degree or Equivalent Examination (Category Certificate Required)
Important Instructions:
1. Assistant Professor
There is no upper age limit to apply for this.
Relaxation will also be provided to the candidates having research on any subject of maximum 5 years for the OBC & the other Reserved candidates (SC/ST/PWD/PH) and to the Women applicants.
The Candidates having Research experience will also be eligible for relaxation, limited to the period spent on the research.
2. For NET / SLET / SET candidates
The Candidates, who have been awarded a Ph.D. Degree in correspondence to the University Grants Commission Regulation Act 2009, shall be free from minimum eligibility condition of NET/SLET/SET for Assistant Professor or equivalent position in Universities and Colleges.
The candidates who have passed the UGC/CSIR JRF Examination prior to 1989 are also free from appearing in NET.
3. For SET candidates
The candidates, who have cleared the State Eligibility Test (SET) by UGC for eligibility for Assistant Professor held prior to 1st June 2002, are exempted from appearing in NET for Assistant Professor anywhere in India.
 UGC NET /JRF SCHOLARSHIP| APPROVAL BENCHMARK  
Candidates those qualifies the CSIR UGC NET /JRF Exam is selected for the further steps. A certify list is prepared. Only 6 % of the aspirants remain eligible for the assistant professorship and the candidates opts the JRF as option. Here are some unknown facts about the selection process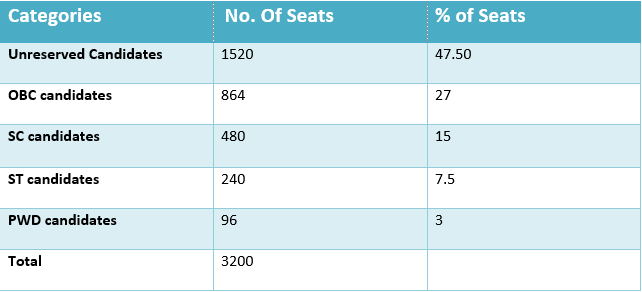 As per the recent guidelines of UGC NET the above criteria can be changed!
The UGC NET JRF Exam provides top rankers an opportunity to sustain the scholarship/fellowship to proceed their Research tasks.
This was a small information on the UGC NET Scholarships. I Hope the above information provided is going to be very helpful to all the aspirants.
Must Read : UGC NET 2018 Exam : Registration, Syllabus, Results, Exam pattern
You Might Want To Read:
Best 5 Digital Marketing Institutes In Chennai, Assamese Question Paper 1 2013, Himachal Pradesh Administrative Services Mains General Studies Mock Test Paper 31, Different Approaches Of Combining Ratios Video, Ssc Maths 815 Question Paper 2010, Best Online Test Series For Upsc, Aakash Vs S Orbit, Manipuri Literature, Upsc Ifs Mechanical Engineering Paper I Question Paper 2012, Lsat Solved Mock Test Paper 25
Leave your vote
This post was created with our nice and easy submission form. Create your post!