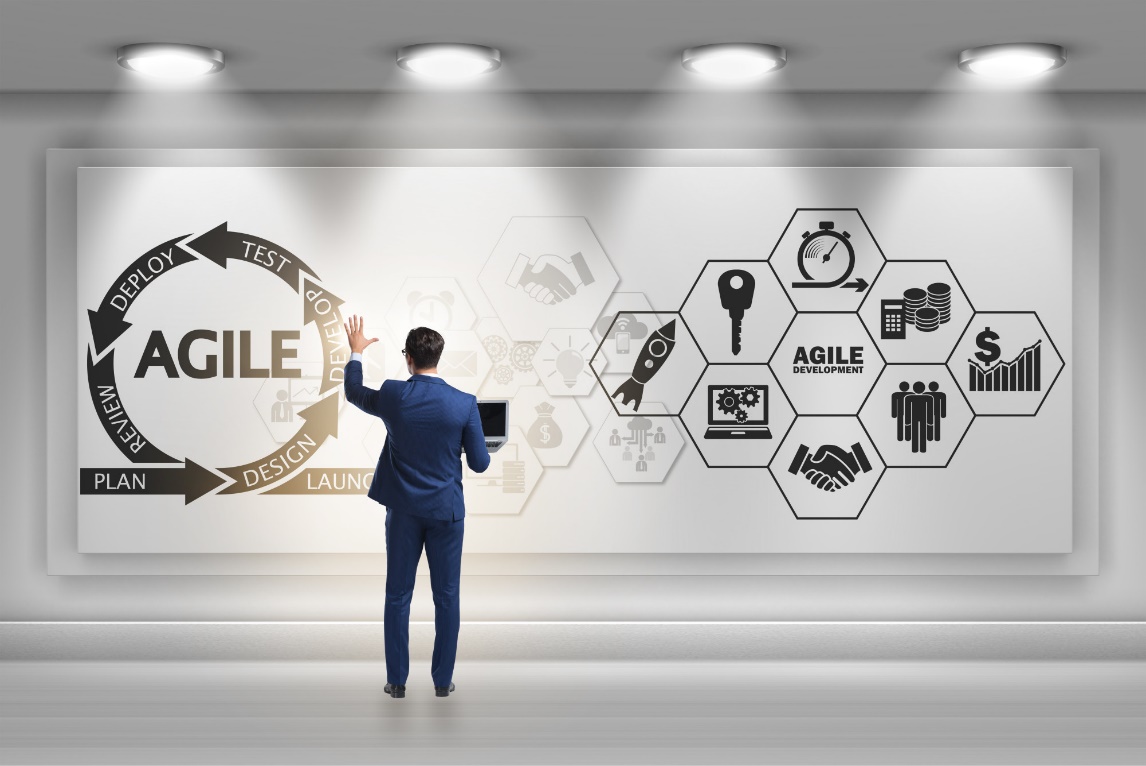 It happened again. You've been busting your tail for the past few months. You've been showing up early and staying late, getting tons of work knocked out on all of your projects. You were absolutely deserving of that promotion, and yet you got passed over again!
If you're looking to level up your career but haven't seen much success in that arena recently, then you need to start building your resumes with certifications. An Agile certification is highly prized if you work in the project management, product ownership, or change management spaces.
One of the most popular organizations that issue Agile organizations is SAFe (Scaled Agile Framework). In this article, we'll run you through the five best SAFe Agile certifications that you should consider arming yourself with as you look to climb the corporate ladder.
1. SAFe Agile Product and Solution Manager
One of the most basic SAFe Agile certifications available, becoming an Agile Product and Solution Manager is the way to go if this is your first foray into the certification world. Those who attain this distinction are qualified to define vision and strategy for product development.
This certification is also popular among consultants who are tasked with coming up with solutions to business's complex problems.
2. SAFe Lean Portfolio Manager
If you work in the finance industry, then the Lean Portfolio Manager from SAFe is exactly what you've been needing to shore up your credentials. In this certification, the concepts behind Lean Governance strategy are taught.
The principles can be applied in both the commercial and the enterprise space.
3. SAFe Architect
If you're looking to get as technical as possible, then the SAFe Architect certification is one for you to consider. With this SAFe Agilist certification, you will now be more than capable of overseeing massive changes to technical organizations. With this credential under your belt, you'll be armed with the knowledge of how to revamp technical operational processes to create business value.
4. SAFe Government Practitioner
The target market for this certification is fairly obvious: the public sector. Government processes are simply too different from the private sector for all of the above certifications to translate over. Become a high-value employee in your government department by attaining this certification.
5. SAFe Product Owner / Product Manager
If you're a product owner, then you know just how much you need Agile to manage your product's lifecycle. Without the Agile project management structure, chances are that your product planning and development wouldn't be nearly as efficient as it is today.
This certification will ensure that you become a master in executing the principles of scrum and agile development.
Agile Certification, Made Simple
There you have it — with any one of these five Agile certification options under your belt, you'll be well on your way towards establishing the credentials you need to level up your career. Find an institution to start your SAFe educational classes today!
For more career advice, be sure to take some time to check out the rest of the articles on the website!
You Might Want To Read:
Kangokiwi Vs Ielts Coaching India, Class 10 Hindi Question Paper 5, National Institute Of Open Schooling Senior Secondary Exam Physics Mock Test Paper 41, Iit Central Academy, Jee Main B Arch 2014 Aptitude Test Mathematics Question Paper With Answer Key Code M, Thinkiit Iit Jee Lectures Gravitation, Physics Question Paper 2010, Arena Animation Vs Zee Institute Of Creative Art Zica, Delhi University M Ed Mock Test Paper 19, Apex Academy Vs Dhyeya Ias
Leave your vote
This post was created with our nice and easy submission form. Create your post!