Best 4 CAT Coaching Institutes in Agra
Date : August 26, 2019
Master of Business Administration abbreviated as MBA is basically a postgraduate study in Business Administration offered by different Business Schools (B-schools), Indian Institutes of Management (IIMs) being the best of them. Life in a B-school is a frenzied one lined with regular classes, projects, assignments, presentations, case-studies, summer internships and a hell more. But it also makes you a person everyone dreams to be. An MBA program polishes your skills and inculcates many new ones.
The gateway to all premier B-schools including the IIMs is the all-India Common Admission Test (CAT). The CAT paper is multi-choice computer-based questionnaire divided under three heads – English, Maths, and Reasoning, which are further divided as:
•Quantitative Ability – Arithmetic, Algebra, and Geometry
•Reading Comprehension
•Verbal Ability – Grammar, Vocabulary and Verbal Reasoning
•Data Interpretation
•Data Sufficiency
•Logical Reasoning
Other premier management institutes which accept CAT score for admissions are:
•S.P. Jain Institute Of Management & Research (SPJIMR), Mumbai
•Management Development Institute (MDI), Gurgaon
•National Institute Of Industrial Engineering (NITIE), Mumbai
•TA Pai Management Institute (TAPMI), Manipal
•Faculty Of Management Studies (FMS), New Delhi
•Jamnalal Bajaj Institute Of Management Studies (JBIMS), Mumbai
•Indian School Of Business (ISB), Hyderabad
•Institute Of Rural Management (IRMA), Gujarat
•KJ Somaiya Institute of Management Studies, Mumbai etc.
However, acing the CAT is not a cakewalk. Rigorous self-preparation, determined and persistent efforts, continuous practice coupled with expert guidance and good mentoring are the factors which make the journey possible. As such, many experts have come up with various  CAT coaching institutes to train, mentor and prepare students for the Common Admission Test. Some coaching institutes are region specific where some others have branches spread all over the country.
The city of Agra, along with being the heritage city of India also provides excellent education opportunity to students.  Not just good colleges and universities, but many good coaching institutes are mushrooming in Agra. We have listed out the best 4 CAT coaching institutes in Agra which are best suited for CAT preparation.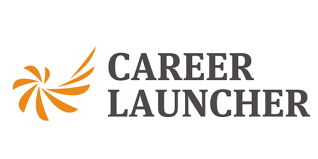 Since 1995, Career Launcher has been providing satiating programs for MBA entrances, CAT being a major of them. It provides exceptional quality education to meet the needs of MBA aspirants. Career Launcher offers a gamut of CAT coaching modules to cater to every category of CAT aspirants.  It offers a full-time classroom program covering different levels of the CAT syllabus with ease and expertise. Then there is an MBA Residential program, a full-time intensive program that allows the aspirants to get in touch with the team at Connaught Place 24*7. It also provides online classes to students who can't have access to the regular classroom program. Another distinguishing feature is the Smart CAT Cracker, which teaches the students smart and short ways to solve tricky questions. Besides, they have various test series for the students to access.

Features
One year Classroom program - Career launcher follows a 1-year long classroom program with two hours of study every week and 100 hours MBA program. It involves tests, practice exercises and five packets of test material. Overall personality development of the students is focused upon.
Six to ten months Classroom program – This program lasts for a duration of 6 to 10 months and involves 100 hours of MBA program with 2 hours of study every week. It covers the computer-based self-study module, practice material, books, test series, and class exercises.
Three to four months Classroom program – This is basically a test-series program to focus on your weaknesses and identify your strong and weak areas. It includes 20 online unproctored CAT mocks, 10 proctored CAT mocks with a detailed analysis of every test.
TIME is a multi-programme, multi-talented training specialist which runs on corporate lines. It offers a wide range of national and state level exams and also covers some international ones. TIME began as a one office coaching in 1992 in Hyderabad and went on to spread to about 246 offices, Agra housing one of them. The office at Agra is directed by Mr. Subhash Yadav, a Btech graduate from IIT Roorkee.  It boasts of producing the highest number of IIM call getters every year. More than 10 TIME students scored 100 percentile in CAT 2016 while 2429 TIME students procured a seat in IIMs in CAT 2017. In 2018 too, TIME produced five 100 percentilers. The motto is to provide superior quality education to its students and offer them more than what they ask for. TIME aims to forward its expertise and guidance to the maximum number of students and thus it charges very reasonable prices for its different modules and programs.

Features
The core team comprises IIT and IIM graduates.
The study material is well researched and thoroughly designed by a team of highly skilled experts.
TIME conducts all-India mocks, commonly known as AIMCATs that are the best in the industry.
A wide range of MBA programs is offered by the institution ranging from full-time classroom programs to short-term crash courses and online distance learning programs.
The experts also mentor the students for the second stage of selection comprising essay writing, group discussion, and personal interview.
Fill this form and get best deals on "CAT Coaching classes"
100% genuine institutes aiming to help you ace studies
Get immediate response from the institutes
Compare institutes and pick only the best!
Feel free to choose the institute you like, and rest will be taken care of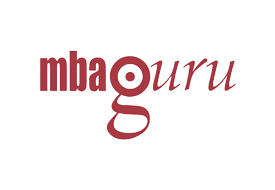 The team of MBA guru is a group of energetic, highly focused group of educators for whom student satisfaction and student service is the first priority. Team MBA guru holds a bunch of highly qualified, capable and experienced faculty which has only one goal – to offer maximum help to students and give them more than what is promised. They offer the most trustable educational content and guidance to every learner to enable him to reach, discover and exceed his or her aesthetic, moral and intellectual potential. The institution has become one of the most reputed and trusted brands in the field of coaching institutes offering assistance for the Common Admission Test. The accounting factors being it's unique and comprehensive pedagogy, personalized attention, regular problem-solving sessions, constant monitoring, and supportive and cooperative administrative staff.

Features
MBA guru aims to achieve holistic development of the students.
Immaculate curriculum, great mentors, right delivery, customized content,  highly crafted test series are a few things that make MBA guru stand apart from the crowd.
The batch size is kept to the optimum to focus personal attention to each and every student.
The mentors are highly qualified and are approachable 24*7.
The study material is thoughtfully designed.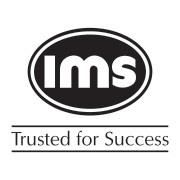 Since the last 40 years, IMS has been providing everything that the aspirants require for cracking the Common Admission Test. IMS students get an unfair advantage of being guided and mentored by 100 percentilers. It offers a diverse array of CAT programs for different sections of the aspirant. The most popular is the classroom program for CAT which includes more than 250 hours of rigorous classroom teaching and 14 books for practice. The students here are provided with student portals with more than 3500 conceptual questions, 1600 application questions. 40 full length and 30 sectional tests. Apart from that, there are separate batches exclusively designed for engineers and for CAT and GMAT aspirants respectively.

Features
IMS offers a fast-track program module specially designed for students who require an extra focus on their weak areas and also need to work upon their problem- solving skills and aptitude.
There is a special program for CAT repeaters and other test takers who are self-prepared and require a short-term study program to brush up their skills.
IMS also offers online correspondence programs focused only on CAT preparation designed for those students to live far away and are unable to take up the regular program.
There also a distance learning correspondence program which covers other management exams CMAT, XAT, NMAT etc. in addition to CAT.
Apart from that, there is a chase 100 percentile series which includes 15 online video-based workshops based on last 20 years CAT papers.
This post was created with our nice and easy submission form. Create your post!
Comment