Best 5 Airforce Coaching Institutes in Delhi
Date : July 27, 2019
AFCAT stands for (Air Force Common Admission Test). For all those who have a dream of working with the sprawling jets can surely turn their dream into reality through this exam. It is an exam which can give wings to the candidate. AFCAT is a written exam conducted by IAF (Indian Air force) twice every year for the three branches as- flying branch, technical branch, and lastly ground duty branch. Among all three branches, the Flying Branch has only Short Service Commission through AFCAT. Thus, if a candidate clears a respective written exam and then clears AFSB, he/she will too have a chance of joining Air Force Academy. The written exam is further followed by the Air Force Selection Board (AFSB) interview for shortlisted candidates. AFCAT is conducted for induction of officers in IAF. The eligibility criteria for different branches vary accordingly. Both men and women can apply for all the available three branches in IAF. However, for women among all the three branches, there is only short service commission available while for men there is Permanent as well as Short Service Commission too.
The written exam is of 2-hour duration. It consists of total 100 questions and each question carries 3 marks. Thus, for every correct answer a candidate is awarded 3 marks and for every wrong answer, one mark is deducted. There is no marking for any question left blank in an exam. The paper consists of a mixed variety of fields as there are questions from Current Affairs, Maths, Reasoning, English, History, Geography, Science, Economics, etc. After written exam, the results are announced and a cut off is fixed. Candidates scoring above the cut-off are called for Air Force Selection Board interview. This interview is overall a personality-based test conducted for the total duration of 6 days. This interview process is conducted in two stages and consists of Intelligence test, Psychological Tests, Group Tasks and Personal Interview. There are ample coaching institutes that are available but to ease your task, we have listed below the top 5 best coaching institutes for AFCAT in Delhi.
The director of Baalnoi Academy is Major H.S. Kalsi. He is a very reputed ex-NDA officer. He has experienced the army life both at the selection and operational level. He always guides students in the right direction because he has huge practical exposure. The institute offers to coach for various examinations such as AFCAT, NAVY & COAST GUARD, NDA, IMA, OTA, WSES, TES, TGC, UES, SSC(T), NCC, JAG, AEC, SSC, SSB interview and many more. The registration for AFCAT course in this coaching institute can now be done online as well. The Baalnoi Academy was established in the year 1997. The title of the coaching institute "Baalnoi Academy" is named after 9 Rajputana Rifles. Here. training is imparted through the use of 'State-of-Art' technology and modern techniques of teaching. With the emphasis on consistent maintenance of quality, this institute has already made a name for itself among the leading institutions. This coaching institute has always been famous because of its extraordinary results. Baalnoi academy provides the student with a systematic, structured and organized training.

Features
Hostel facility is available in the institute.
Every week almost 5 mock tests are conducted.
They provide students with the best study material.
Faculty of the coaching is highly trained.
The coaching institute provides a discount for defence service personnel, wards of serving/retired defence/police/paramilitary personnel's and for Sainik school students.

Delhi Career Group is one amongst the professional leading institute in Delhi. It is known for its best guidance and affordable education services in India. This was established in 2006. The institute provides coaching for AFCAT, NDA, CDS, SSB, Bank PO, Bank Clerk, CSIR NET, CTET, CLAT, CA CPT, IAS/PCS, and UGC-NET, etc. The results of the coaching institute show the quality of teaching. They have centers in Delhi and Chandigarh. Many aspirants here cleared their exams with help of the masters and got reputed jobs in the government department. The coaching institute has a commitment to provide quality education by expert and highly qualified teachers. Their strategy of teaching helps students to acquire their goal to crack AFCAT examination. They help students to develop qualities that will make them self-confident, indulge positive attitude in them and provide an approach to problem-solving. In a short period of time, the institute has earned an enviable reputation for quality of education provided to the students.

Features
They have a group of highly experienced and permanent faculties.
Hostel facility is available for students from outside.
Best study material is provided to the students.
They give individual attention to each student.

Tara Institute is one of India's leading academic institution, offering a unique education-friendly environment. The director of this coaching institute is Satyendra Kumar. He has a belief that every student is special. So, they take care of each and every student by transforming their weak point into a strong one. They shape students' career by making them determined and motivated. At present this coaching institute has become a synonym of success in the educational field. It has the commitment to providing quality education, helping students achieve their dreams and making them successful in different competitive and entrance exams preparation. The institute offers to coach for AFCAT, CTET, NDA, CLAT, B. ED, IBPS Bank PO, CGL/UDC, SSC, CHSL/DEO/LDC and many more. Their mission is to create the best educational environment by providing all kinds of learning facilities for students. Tara Institute has always maintained the best quality and standard of learning. They are becoming a leader amongst the other institutions at present scenario. This coaching institute provides students with a world-class learning experience focused on making a successful career.

Features
Regular classes are conducted for the students.
They provide free online test series.
The coaching institute conducts regular test, quiz and group discussion.
They give students free study material.
The learning environment at the coaching institute is highly positive.
Moral counselling is available for students.
The faculty is well trained and highly experienced.
Fill this form and get best deals on "Air Force (X & Y Group) Coaching classes"
100% genuine institutes aiming to help you ace studies
Get immediate response from the institutes
Compare institutes and pick only the best!
Feel free to choose the institute you like, and rest will be taken care of

Gravity Institute is a name that has been flourished over the years. It is considered one the most competitive, high standard coaching institute in Delhi. The Director of Gravity Institute is Mr. Ravi Tatawat. This institute offers to coach for entrance exams like AFCAT, NDA, CDS, CLAT, CTET, SSC, Bank, Police, and few more government Services. This coaching is committed to guide students in the right direction and sharpen their skills in a way that they can achieve their treasured dream. Their focus is to enhance the development of the students through quality teaching and helping them become successful. It's the most trusted and highly result producing coaching institute in Delhi. They have well-renowned faculties from IITs, IISc & reputed organizations. This coaching institute is incorporated to impart quality education to students preparing for various competitive examinations with innovative ideas and commitment to excellence. Gravity Institute is consistently and passionately on a move to acquire synergetic outcome among a blend of knowledge, skill, innovation, and creativity with the ethics and values of its professionals. The coaching institute has branches in different areas of Delhi. They aim at the upliftment of urban and rural youth, driven by a relentless quest to excel. Gravity Institute has recorded almost 83 percentage selection rates.

Features
They provide students with the best quality study material.
Faculty of coaching institute is well professional and highly trained.
The ambience provided at the coaching help students to stay positive.
The coaching institute conducts extra classes for helping weak students.
They regularly conduct doubt cells to clarify the queries of students.
It has the best online assessment portal which helps students ensure their preparation.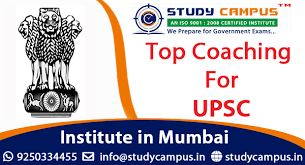 Study campus is one of the renowned premier institutes. It was founded by Mr. Mahmood Hasan. He interacts with the students, motivates them consistently to become working professionals who want to serve the Indian nation with dedication. Study Campus provides coaching for various exams such as AFCAT, CDS, Bank PO, Bank Clerk, SSC CGL, AA (Indian Navy), SSR(Indian Navy), Air Force(X/Y), MPSC(Pre and Mains), UPSC and many more. The coaching institute has been serving quality knowledge with the main purpose of clearing doubts of the students. They are highly concerned about the future of students and always try to provide the best guidance. They not only help students regarding academic level but also help them in gaining excellence on account of personality and overall development. They have coaching centers in various cities. Their interactive studying environment helps the students in clearing off the confusion. It is the most trusted institute and has always shown positive results.

Features
They have highly upgraded study material.
The coaching institute conducts intensive practice sessions for candidates.
They have well trained experienced faculty who always tend to apply interactive teaching methods.
They provide students with the best mock test series.
The institute regularly conducts special classes for weak students.
They regularly keep a track on candidate's performance.
This post was created with our nice and easy submission form. Create your post!
Comment