Best 5 CAT Coaching Institutes in Pune
Date : August 26, 2019
Common Admission Test or CAT is a national-level computer-based management exam, which is conducted every year by one of the IIM's (Indian Institute of Management) on a rotational basis. The IIMs are the leading management institutions in India established by an act of Parliament. IIMs also provide consultancy and research services in various business and management fields globally. CAT is a gateway to do MBA from 20 renowned IIMs and other top Business schools in India. Lakhs of candidates appear for CAT exams each year but only thousands of them get selected. The eligibility for the CAT examination is graduation with 50% marks in most cases. The CAT test pattern is unpredictable and it changes every year, and so it needs serious preparation.
MBA has just reached the highest level of the craze as for an option to pursue a career in. Thousands of aspirants put a lot of effort to crack MBA exams like CAT, SNAP, XAT, MAT, etc. so that they can be admitted to one of the top B- schools in India.
CAT is one of the toughest exams, but undoubtedly it is the best one to take for an MBA aspirant. The CAT exam has its great significance in providing the entrance for management courses in reputed colleges. The candidate basics should be very strong to crack the exam. CAT is the hardest exam and that's why it becomes vital for the student to join the coaching classes because coaching's sharp the basics of the candidate, provide them with the best test series and most importantly give the environment which is best suited for cracking the CAT. Today, there is a pool of coaching institutes and that's the reason why every aspirant is often confused about which coaching institute should they opt. Pune being the hub of education has several coaching institutes for CAT, but every coaching is not worth the money. So, here we have mentioned below the best 5 coaching institutes for CAT in Pune.

Triumphant Institute of Management Education Private limited (T.I.M.E.) is India's leading test-preparatory coaching institute with a pan-India presence and is headquartered in Hyderabad. TIME was established in 1992. It today operates 246 offices located in 118 towns and cities across the country. TIME is today accepted as a multi-location, multi-program training specialist which run on corporate lines. TIME offers a wide range of programs not only for the national and state-level entrance exams like the CAT and other MBA entrances such as MAT, CMAT, MH-CET, TS/AP ICET, engineering entrances like JEE MAIN, and JEE ADVANCED but also for abroad management exams like GMAT, GRE, IELTS, and TOEFL. TIME has achieved the milestone of training more than 22 lakh students since inception. The philosophy of the Triumphant Institute is to provide the highest quality education to students. The promoters of TIME are Mr. Manek N. Daruvala, Mr. Pramod Kumar and Mr. P. Viswanath. The center directors of TIME coaching institute in Pune are Mr. M.S. Ganesh (B.tech from IIT Bombay and PGDM from IIM Calcutta), Mr. Param (B.tech from IIT Madras and PGDM from IIM Calcutta), and Dr. Shriram Joshi (Chemical Engineer from IIT Bombay). They provide classroom and distance learning program too. They have always given the undisputed results of CAT.

Features
The coaching institute has the best trained and experienced faculty.
Doubt sessions are conducted regularly to solve the queries of students.
The coaching provides students with the best test series both online and offline.
AIMCATS (All India Mock CATs) are regularly conducted.
They provide the best study material for students.
Seminars are conducted to enhance the knowledge of students regarding MBA.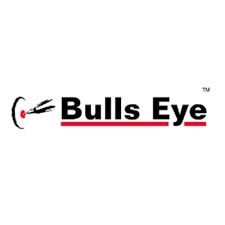 Bulls Eye is known for its revolution in the education industry. The journey of Bull's eye began in 1996 in Pune with a team of IIM and XLRI alumni. By 2013 they backend in place and rolled out hitbullseye.com – that became a one-stop solution for the student community. The coaching institute fulfils all the needs of students preparing for the aptitude-based test. Apart from MBA, Bulls Eye provides coaching for LAW, Bank PO/SSC, BBA/BBM/DU/SYMBIOSIS/NMIMS, etc. They have the tendency of trying things and procedures in different and better ways. Their IT team keeps constantly working towards pushing the limits and breaking the clichés. They are the first in the industry to bring not only the learning experience but also the practice-test and national-test experience on mobile phones. Their mobile App provides various multifarious features to the users, making their learning experience fun, accessible, interesting and innovative. The vision of Bulls Eye is to become the No. 1 choice of students for Test preparation in India. Bulls eye has set benchmarks in terms of quality of video-lectures and the content put up. They have always been the top choice for classrooms courses as well. Bulls Eye has an experience of more than two decades in the test-preparation industry.

Features
The faculty of Bulls Eye is trained and well experienced.
The coaching Institute provides the best test series both online and offline.
They provide B-School counselling to the students.
Their online portal has percentile predictor which help students assess their preparation.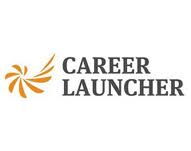 Career Launcher was established in 2016 in Pune. Today, it has built a positive reputation. CL provides coaching for MBA/CAT, Bank PO/Clerk, SSC, Law/CLAT, GRE/GMAT, CRT, Civils/CSAT, etc. Career Launcher Pune is headed by a team of four experts namely, Ms. Jahnvi Nanavati, Mr. Niraj Solanki, Mr. Khemchandra Patil and Ms. Deepika. They have successfully sent hundreds of students to IIMs and other top B-schools. Their outstanding results, year-on-year, are a true reflection of the excellence provided to the students. Apart from classroom teaching, CL also counsel students on their performance. They help them improve their study pattern. Career launcher's outstanding results, year-on-year, are a true reflection of the excellence provided to the students. The coaching institute had successfully bagged 25,000 IIM calls in CAT 2017.

Features
They provide the best mock series.
They have individual analysis for every test taker, covering every topic and section.
The coaching institute has a provision of taking tests from home at one's convenience.
SIS (Student Information System) account is provided to each and every student to access GK updates, topic exercises, and many more.
They provide the regularly updated study material.
The coaching institute has a team of highly qualified faculty members.
Fill this form and get best deals on "CAT Coaching classes"
100% genuine institutes aiming to help you ace studies
Get immediate response from the institutes
Compare institutes and pick only the best!
Feel free to choose the institute you like, and rest will be taken care of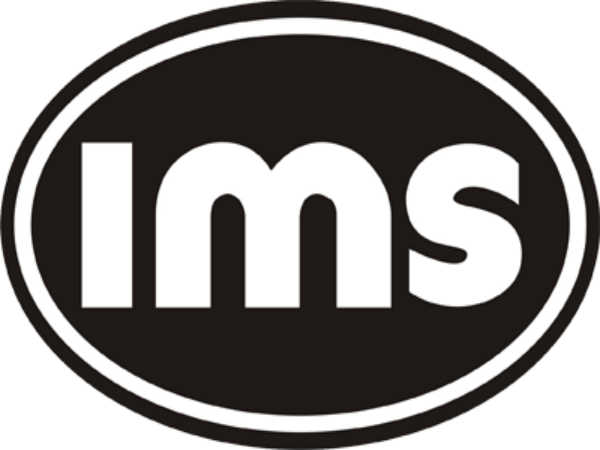 IMS is an institute which has thirty-four years of experience. The institute has been ranked fourth in the education sector and forty-fourth amongst the Top 50 Most Trusted Service Brands across India (AC-Nielsen & Brand Equity, December 2003). IMS was established in 1977 in Pune. IMS has been training and guiding students for national and international tests like CAT, GMAT, GRE, CET, SNAP and NMAT for past so many years. They have an exceptional faculty team led by IIM graduates. IMS Pune mentors have more than 40 years of training experience and they have themselves taken CAT, GMAT and GRE. In the field of management education, IMS is one of the oldest coaching institutions. From years they are providing a platform for students to shape their careers. They believe in bringing self-awareness to students because only then they will be able to know their path to future success. Today, IMS has successfully spread its wings across India with more than ninety plus centers and over fifty-thousand students who have made it to some of the most leading institutes not only in India but even in abroad. IMS has trained over a million students, shaped their careers and built uncountable success stories.

Features
IMS provide students with the best test series.
They provide flexible classes to students who are working or completing their education.
Faculty of IMS is talented and they give personalized attention to every student.
IMS designs Its own study material which is updated regularly.
The ambience provided in coaching is positive and the best suited to crack CAT.

Endeavor was established in the year 2005. Endeavor provides coaching for MBA, MS, LAW, BBA, CRAT, etc. They offer both online as well as offline courses. The coaching institute is designed to shape young aspirants' attitude, aptitude and generate confidence in them as they get ready to take life head-on. Endeavor is regulated by a team of Top B-schools' Alumni with a history of delivering the best since the beginning. Endeavor has successfully helped hundreds of students to turn their dreams into reality. It has always come up with the unmatchable result. By providing a scalable back-end to support the highest level of service, Endeavor has created a niche which is unmatched. This echoes in the slow but steady development of the company which reinsures growth with a cautious but long-term approach. It is one of the most trusted institutes. Their motto is – Dream, Endeavor, and Achieve. Endeavor's management team includes a group of highly experienced professionals.

Features
They have well-equipped classrooms.
A Library is built for the students.
Computer labs are fully furnished.
The coaching institute has a separate reading room for students.
They provide the best-structured study material.
One-to-one counselling is available to boost up the students.
They provide the best mock test series.
This post was created with our nice and easy submission form. Create your post!
Comment