Best 5 Coaching Institutes for UPSC in Ahmedabad
Date : May 28, 2020
Civil Services Examination is a competitive exam hosted by Union Public Service Commission or UPSC every year. It is conducted to recruit aspirants to various Civil Services including the Indian Administrative Service (IAS), Indian Police services (IPS), Indian Foreign Service (IFS) among others. It is hosted in three stages, after all the three stages of evaluation, the most eligible candidates are prepared for joining the services of IAS, IPS, IFS and other Group A and Group B associated services. There are thousands of coaching institutes which promises you to take you through these examinations but only a few do so. The best way to find suitable coaching for UPSC preparation is by checking some of their features like past results of the coaching institutes, faculties experience, the infrastructure of the coaching, reviews of that coaching, etc. from the ex-students and teaching methodology.
First of all, here I want to discuss the importance of coaching institutes-
-It helps in understanding the requirements of the exam quickly so that the preparation is focused.
-It reduces the efforts in preparation, as subject experts teach the topics in exam orientation.
-Helps in getting many contacts with co-aspirants, which is very useful for exam related information.
Considering the above features we have prepared a list of best 5 UPSC coaching institutes which will help you to crack your UPSC exams. UPSC is one of the most demanding competitive examinations in the country. But while there is no denying that in the end, it is your patience and hard work that can help you crack this laborious examination. A coaching institute can help you in many ways as you have already read in the above paragraph. For instance, the faculty at the institute can assist you to learn more within a limited span of time and can significantly enhance your preparation. Mock tests are regularly conducted at these coaching institutes to help make the actual IAS exams easier for the students. Apart from this, when you are at a UPSC coaching institute, you also get to meet many other like-minded people. You can take learning tips from them, understand their perspectives, increase your knowledge, and keep you updated with all the latest updates. Even the competitive atmosphere of the coaching institute will keep your motivation levels high. So, just let's go through the list of best 5 coaching institutes for UPSC in Ahmedabad which will help you to achieve your dream.

The Utthan Coaching and Career Academy is known to be the one-stop-shop for all your coaching needs. It provides coaching for all the state government competitive examinations or an examination of the SSC, or for one of the highly coveted designations in the Civil Services. Utthan has been conceived with the purpose of preparing students to qualify for the most prestigious civil services examinations and help in building the nation. It is a well-known fact that to crack the Civil Services exam you require a lot of painstaking planning, hard work, and above all – dedication. Only people who are actually serious about the Civil Service examination will ever think about attempting it. This exam booming for the faint-hearted. It takes a lot of courage and willpower to attempt this examination and qualify for the same. If you are serious about the Civil Services, head straight to Utthan Coaching and Career Academy located at the Titanium City Center Mall in the city, register yourself, and leave the rest to them. Utthan offers the finest coaching amenities and one of the best libraries. The highly competent faculty ensures that your cherished dreams are fulfilled. Utthan ensures that the aspirants are properly mentored under the expert faculty. The institute lives up to its name – UTTHAN, which means Rise, Uplift, and Progress.

Features
Specialized books & study material are included in the course.
The institute is well-known for its fine infrastructure, excellent library, and highly modernized classrooms.
The classroom lectures are complemented with practice-tests and mock-interview sessions.
The well-informed faculty spares no efforts in imparting instruction in a structured manner.
Plutus IAS is the coaching institute that provides a platform for the students who want to succeed in competitive exams like UPSC IAS. It renders an environment for each aspirant where they could trigger their mind and build the right path towards success. Here, the candidates devote their complete time to studies. The online course module is for those students who cannot go to the institute to study. Efficient software for learning is used so that students can begin with their studies as soon as they purchase a course. The dedicated faculty of Plutus Academy remains ready round the clock to discuss the doubts of the students. This academy also has a Daily Vocabulary module wherein the students learn new words every day and their vocabulary is enhanced up to a great extent.

Features
Pre-recorded video lectures facility
Discounts to students and female candidates
Feasible batch size of about 15 students
Book issue facility from library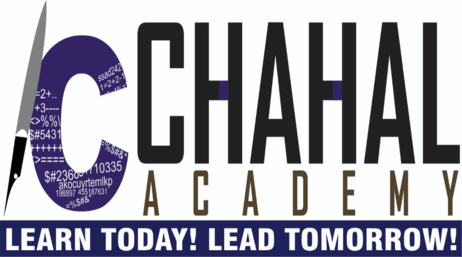 Chahal Academy is an institute located on the GG Road in Ahmedabad, which is counted among the best IAS coaching institutes. The coaching institute teaches their aspirants to be self-motivated and get into a successful career into any of the Central Civil Services. Moreover, Chahal Academy grooms' aspirants and prepares them for all the three stages of the Civils – Prelims, Mains, and the Interview. The Academy facilitates guidance to the students to motivate themselves in pursuit of professional excellence. It also motivates them to dedicate themselves to the cause of success and not lose sight of their aim. Chahal teaches the aspirants various techniques, including shortcut techniques, to enable them to qualify the examination expertly and in an error-free manner. The coaching institute comprises of highly competent and experienced faculty that takes a lot of hardships to impart knowledge to the students. The management and faculty of Chahal regularly monitor the trends of the Civil Services Examinations of the past years to develop an approach about the forthcoming examination paper. The faculty also instruct the aspirants to help them become good and worthy citizens of the country.

Features
They have their own library which consists of numerous books based on UPSC syllabus.
They arrange special classes focusing on solving problems by applying shortcut methods.
Their special focus is on time-saving techniques to enhance speed.
They arrange practice tests to improve accuracy and speed.
They have refresher classes to strengthen fundamental concepts.
They apply unique innovative methods for every section of question paper.
With a vision towards excellence, every student is given due individual attention.
Extensive personal and group doubt clearing sessions are held.
Fill this form and get best deals on "UPSC (Civil Services - Prelims/Mains) Coaching classes"
100% genuine institutes aiming to help you ace studies
Get immediate response from the institutes
Compare institutes and pick only the best!
Feel free to choose the institute you like, and rest will be taken care of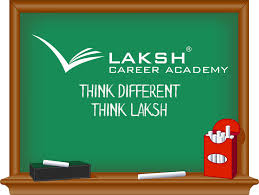 Laksh Career Academy was established on May 1, 2011(Gujarat Din) with the aim of providing quality coaching to the students of competitive exams in Gujarat & providing the best manpower to run the bureaucracy of the state. Mr. Hiren Dave is the founder director of the Academy and is a renowned faculty in the field of competitive exam coaching in Ahmedabad, Gujarat. He is a mentor for many successful civil servants. He has trained 1000s of aspirants from all corners of Gujarat. Most of the successful bright officers have Laksh as their Alma Mata! 100s of successful Government employees in most of all government exams belong to his renowned institute. He runs all government competitive exam classes in Ahmedabad and Gandhinagar. They offer classes for all central government competitive exams including UPSC civil service exams for All India Services and other Group A administrative services etc. They also provide classes for various competitive exams conducted by Police Bharti Board, Panchayat Pasandagi Board and Gaun Seva Pasandagi board of the state government. It also provides teaching to the candidates who are in preparation of various other exams of the central government like Staff Selection Commission, Bank, Railways, etc. Coaching is also made available for important optional subjects like Public Administration, Geography, Gujarati Literature. Key subjects are taken by the Director of Laksh Career Academy Sri. Hiren Dave Sir. Specialized books & material are included in the course. This material is prepared by their experts keeping the latest trend of competitive exams in mind. Best reference books of the market are also included. Study material at Laksh is exclusive. It is not sellable to others.

Features
They make small group batches of SUPER 30 rather than large general batches.
Personalized attention on each candidate is given.
One can access the test series to monitor the performance of the students.
They give free library & reading room facility for LAKSH students.
Besides the latest newspapers, magazines & periodicals are also brought. One can come for the reading room anytime. It is open all 7 days a week.
Coaching is given in both English & Gujarati medium.
Most subjects are taught on powerpoint presentation with audio & video sessions with the most Techno-savvy methods.
Teaching by best resource peoples including senior IAS/IPS officers and other renowned faculties.
Mock interview is conducted by experts.
Lifetime validity for hardworking & sincere students.

The Delhi Institute for Civil Services is one of the excellent IAS coaching institutes situated in the heart of the city in the Navrangpura area of Ahmedabad. The DICS, Ahmedabad was started with an idea of ensuring that aspirants do not need to travel Delhi anymore to join classes or for any guidance related to the Civil Service examinations. Aspirants living in Ahmedabad can now be assured of receiving the same coaching that other aspirants in Delhi get. DICS offers an excellent classroom environment as well as a fully-furnished library. Some of the best faculty in Ahmedabad who can be found in this institute who spare no efforts in imparting high-quality instruction. It uses the most modern methods of teaching using technologies, including the most sophisticated digital and electronic methods. The faculty at the DCIS not only provides excellent coaching but also provides the students with the exceptional and comprehensive study material that will help you pass the Civils without any hassle. All the students are taken through a daily dose of current affairs that keeps them updated with the latest happenings nationally and internationally.

Features
Foundation Program: It is a concept building program which will comprise of NCERT and NIOS and will cover each topic of the syllabus. Helpful for 12th pass outs.
Test Series: Exclusively designed test series module where mock tests based on UPSC pattern will be conducted to prepare a candidate for Civil Services.
Newspaper Module: Classes will be organized every Sunday which will cover various newspapers and current affairs related to the whole week.
In-depth coverage of syllabus and conceptual clarity. It consists of General knowledge, Pre-cum Mains, Civil Services Aptitude Test(CSAT) and Test Series.
This post was created with our nice and easy submission form. Create your post!
Comment