Best 5 NEET Coaching Institutes in Lucknow
Date : August 27, 2019
Lucknow is the capital city and the largest of the Indian state of Uttar Pradesh. It continues to be an important center of governance, administration, education, aerospace, finance, pharmaceuticals, commerce, technology, design, culture, tourism, music and poetry. It has been proposed as the 17th fastest growing city in India and 74th in the world. Lucknow is a hub of education and research and many premier institutions are located in and around the city. The city has many Universities, Medical Colleges, Engineering Colleges, Management Institutes, Research Institutes and Schools. Lucknow has a number of prominent educational and research organizations particularly, the ones dealing in the sphere of medicine. These are like the Indian Institute of Management (IIM-L), Central Drug Research Institute (CDRI), Indian Institute of Toxicology Research (IITR), Dr. Ram Manohar Lohia National Law University (RMNLU), King George's Medical University (KGMU) and many more. moreover, education in Lucknow is also excellent in the tertiary level of study.
Lucknow is also home to a large number of academic coaching institutes. These institutes train students for college entrance examinations like IIT-JEE for engineering colleges, NEET for medical colleges and Common Admission Test for the IIM business schools. Thousands of students from nearby towns and cities migrate to Lucknow in search of guidance and coaching to prepare for competitive entrance examinations.
Coaching is a thriving business in Lucknow. About 45000 candidates have appeared for NEET 2018 from Lucknow. Arjun Saraswat from Lucknow got the all-India rank 41 in NEET result 2018, a nationwide exam organized to select students for undergraduate medical and dental courses. Arjun scored 669 out of 720 in NEET 2018. He obtained 176 out of 180 in Physics, 160 out of 180 in Chemistry and 333 out of 360 in Biology (Botany and Zoology). A lot of labour is required to crack the NEET exam. Coaching institutes provide study material with best tricks and ideas. It is very important to choose the best NEET coaching institute which provides the best study material.
Here, we are providing you with the list of best 5 NEET coaching institutes in Lucknow which help you to crack the exam. So, let's just go through the list of best 5 NEET coaching institutes.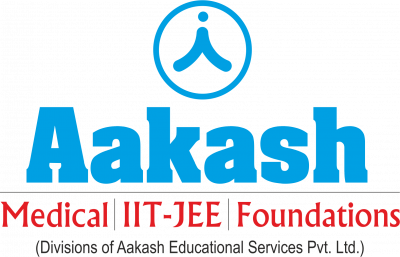 Aakash Institute is one of the most popular institutions in the country that provides comprehensive test preparatory services to aspirants for preparation of medical entrance examinations. The Institute initially commenced operations in Delhi with a few students. But with the vision of Mr J.C. Chaudhry, a prominent teacher and an educationist, some of these students cracked the medical entrance exam securing top ranks. As a result, Aakash Institute became one of the best NEET coaching institutes in Lucknow for preparation of medical entrance exams. This institute consists of highly educated and trained faculty. For students who are struggling, special classes are conducted towards performance, improvement and learning. This coaching institute is the most preferred coaching institutes for NEET in Lucknow.

Features
This institute provides their own study material to bridge the regional gap.
They also provide revision classes that improve the confidence of weak, non-serious and shy students along with the toppers.
Extra classes are also arranged so students can clarify their doubts.
Automated student progress & performance management system
Easy-to-understand animated Audio-Video tips are made available, which are accessible through SD card, no internet is required.
This coaching class habituates the young medical students craving for success to solve the problems they face for a career in Medical. They have a group of experienced, eminent and dynamic scholars having expertise in their faculty. If you pine for excellent teaching and aspire for a quick success, then you just need to grab it in the Raghuvanshi PMT. Raghuvanshi PMT is an effort to develop excellence in the form of worth full and task-oriented education. They intend to prepare the students to meet the requirements of rapidly growing competitive fervour. They have drafted and designed the entire course in a way to cover it in a certain time limit, so that they can have enough time to make a thorough revision, for the benefit of the students.

Features
They have highly qualified and trained teaching staff.
Professional administrators and counsellors' guides students throughout.
A well-laid feedback system is provided for timely student support.
They strictly implement the academic calendar.
Regular counselling is done to the students to improve their performance.
It is the most reputed institute of North India for pre-medical guidance. No other institute holds so glorious track record ever since its inception as does the SKD New Standard Coaching Institute. It has the highest rate of selection of sending thousands of students to the medical profession. The success of the institute has been largely due to its teaching expertise developed over a period of 34 years. They believe in moulding and shaping their aspiring students through easy learning skills, developing knowledge, building up confidence and grasping techniques putting our students through a constant and sustained study environment and encourage them at adopting a more practical way of living especially during the present critical phase of their life. It is one of the best NEET coaching institutes in Lucknow.

Features
Parent-teacher meetings are held to inform the parents about the student's progress.
Counselling and motivational classes to help the student overcome stress, pressure and other difficulties.
Encouraging good students to achieve more and more each day.
Supporting weaker students to do better in their exams.
Fill this form and get best deals on "NEET Coaching classes"
100% genuine institutes aiming to help you ace studies
Get immediate response from the institutes
Compare institutes and pick only the best!
Feel free to choose the institute you like, and rest will be taken care of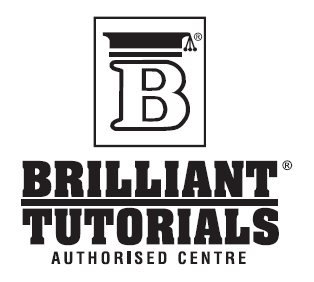 In today's competitive world, preparedness is the key to success. It's even truer regarding competitive entrance examinations like JEE (Main and Advanced), NEET and Civil Services Exam. Here you have to battle it out with the best of brains, and the one who wins will be the one who is better equipped, fully armed and fiercely trained, with proven skills and the perfect temperament of a true champion. That's what Brilliant Tutorials do to young aspirants like you. It grooms and guides you to your cherished goal, more thoroughly, more systematically, more effectively and with infinitely more dedication. In fact, there is no other institution that's anywhere close to Brilliant Tutorials, in the richness of experience, reputation for integrity or sheer results.

Features
This coaching institute provides excellent course material, experienced faculty and a committed management which contributed to building Brilliant Tutorials into the most trusted coaching in the area of preparing students for competitive entrance examinations.
They provide group tuitions with a batch size of approximate 10-15 students only.
Enriched resources are available to provide professional education to students.

Envisioned by ER. Puneet and DR. Pramod in 2002, buttressed by other members, ER-DR CLASSES have shown a remarkable growth in such a short time. The determination, diligence, dedication and consistent support of the students and their guardians have catapulted them as a force to reckon with in the field of engineering and medical coaching. Their journey towards excellence and perfection is on the wheels of ER-DR Academy Pvt. Ltd.  They are committed to the quality of education, efficient methodology & system, truthfulness with students, parents & society and impart knowledge for a bright career. Er-Dr Classes has designed and developed high-quality study material for IITJEE, AIEEE, Pre-medical exam and other equivalent exams.

Features
They generate interest, passion and provides a strong foundation for grasping fundamentals and their application.
Their study material is so vast and self-sufficient in every respect so there is no need to refer any other books or material.
Most relevant and effective lectures are provided.
Highly qualified and enthusiastic faculty members are present.
This post was created with our nice and easy submission form. Create your post!
Comment