Best 5 TOEFL Coaching Institutes in Lucknow
Date : September 18, 2019
Want to leave the authentic city of Nawabs and travel across the globe to pursue your studies? Well, you need a good TOEFL score then. And to score well you need access to some good TOEFL coaching institutes. Now you would be eager to learn the know-how of the TOEFL exam and its preparation strategy, right? Scroll down then and you will get to know.
The Test of English as a Foreign Language (TOEFL) exam is a mandative for the natives of non-English speaking countries for migrating to the English speaking countries. TOEFL is a standard to assess the written, verbal and spoken English skills of the students of such countries as to ascertain their ability to adjust in the English speaking nations. TOEFL scores are considered by a majority of English universities all across the world as a pre-requisite to the admission process. TOEFL is administered and authorized by the "Educational Testing Service" (ETS). ETS conducts the tests, formulates the questions and prepares the scorecards.
The duration of the test is 3 hours 20 minutes – 4 hours 20 minutes where the language skills of the students are judged under four heads -
•Reading (60-100 min) – the section consists of 36-70 questions
•Speaking (20 min) – this section comprises 6 tasks
•Listening (60-90 min) – this section contains 34-51 questions
•Writing (50 min) – this section contains 2 tasks
As the population of Lucknow is mostly non-English speaking, a majority of students find it difficult to cover the syllabus of the TOEFL exam and reach the desired TOEFL score. Hence, the city saw a rise of a multitude of TOEFL coaching institutes, polishing the spoken and verbal English skills of the students. These coaching institutes leave no stone unturned in turning the non-English speaking natives of Lucknow into skilled English speakers. Of all such preparatory institutes, we have culled out the best 5 TOEFL coaching institutes in Lucknow to help you score better.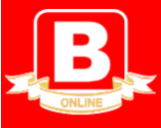 British School of Language is India's oldest and the best Spoken English Training Institute helping the students since 1971 to acquire an attractive personality and enchanting communication skills. BSL has trained over 300,000 students to become successful professionals and self dependent individuals. BSL has been rated highest, continuously for over 40 years in the domain of training and development. If you are here and reading this, that means you also crave to enhance your communication skills and develop an impacting personality. Join today and become a part of the ever-growing. We focus more on practical execution and ensure that no stone is left unturned in the process. We work on Grammar, Vocabulary, Phonetics, Accent, Indianism, comprehension ability and most important, practice.

Features
Comprehensive study material.
Regular modification of study material.
Various program packages to choose from.
Free wi-fi on all campuses.
Usage of various videos and modules for better practice.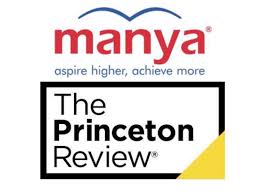 Manya – The Princeton Review is one of the most popular and preferred choices among the students as regards the TOEFL coaching institutes in Lucknow. The coaching institute is an amalgamation of highly experienced trainers and a well-researched study material. It is one of the leading organizations guiding and training students in comprehensive and written English. Manya offers power-packed structured curriculum covering every aspect of the English language, be it written or spoken. The TOEFL course of this coaching is highly recommended by many mouths.

Features
Intensive classroom training.
Authentic Cambridge study material.
A range of essential skill-building exercises.
Personalized guidance and attention.
Weekend batches for working professionals.
Engaging and interactive learning sessions.
Quality content and simulated practice tests.
Focus on identifying the strengths and weaknesses and polishing them.
Jamboree Education has been a leading member in the field of TOEFL coaching institutes, particularly in Lucknow. Since its inception in 1993, it has been providing superior assistance in the English language to the students who wish to study abroad and has been a favorite of many of them. With result-oriented teaching methodology, simplified syllabus, personalized attention to every student, exhaustive collection of tests and mocks and unique learning strategies, Jamboree Education has produced multiple top scorers in the TOEFL exam over the years.

Features
More than 24 hours of classroom training.
16+ hours of live training for writing and grammar.
Personalized essay grading and exam guidance.
Unlimited problem-solving and doubt-clearing sessions.
Full-length mocks and practice tests.
3 months of course validity.
Full-time access to the library with the latest tests.
Unlimited computer practice.
Fill this form and get best deals on "TOEFL Coaching classes"
100% genuine institutes aiming to help you ace studies
Get immediate response from the institutes
Compare institutes and pick only the best!
Feel free to choose the institute you like, and rest will be taken care of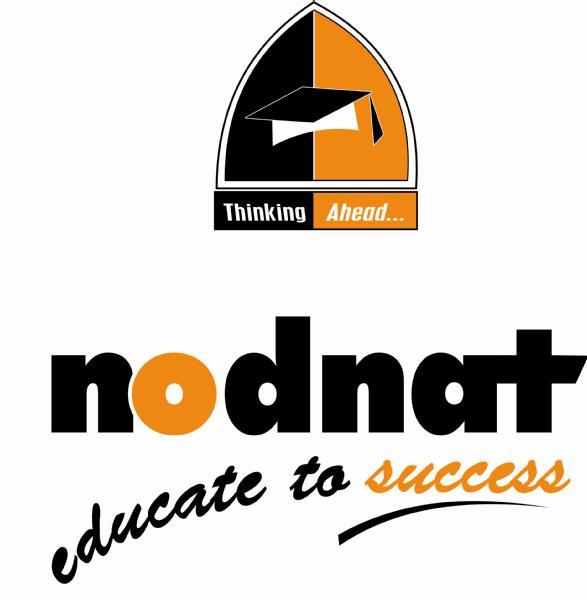 Founded in 2004, Nodnat Educational Services has been a popular name in the field of TOEFL coaching institutes in Lucknow. The mission is to offer effective and reliable career assistance to the students to help them achieve their dream of studying and settling abroad. Nodnat offers comprehensive learning programs covering the basic skills of the English language viz. listening, speaking, reading and writing along with a variety of practice tests. This TOEFL coaching institute also offers crash courses and test series programs to the students.

Features
Intensive classroom teaching program of 60 days.
Comprehensive and regularly updated study material.
Well-equipped labs and air-conditioned classes.
Modern teaching techniques and experienced tutors.
15+ practice tests and 15+ full-length tests.
Cordless headphones to practice listening.
Doubt solving sessions and expert feedbacks are provided.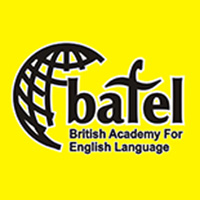 The British Academy for English Language (BAFEL) is one of the premier coaching institutes providing TOEFL coachings in Lucknow. It is one of India's leading institutes providing all the services related to spoken and verbal English. BAFEL is not just meant for school and college students but also for working professionals who wish to improve their fluency and written skills in English. The motto is to cater to the needs of every such individual who wants to work or study overseas. BAFEL aims to realize their dreams and score high grades in the TOEFL exam.

Features
Reading, writing, listening and speaking classes.
Listening is practiced through a variety of accents.
Reading is practiced through academic passages.
Activities like describing images and re-telling of lectures are also taken up.
Summary and essay writing is practiced.
Authentic test questions are taken up for practice.
Special sessions on test-taking strategies are held.
Sample responses and explanations are taken up for learning purpose.

Another popular name in the list of acclaimed TOEFL coaching institutes in Lucknow is the American Institute of English Language. Established in 1991, in the city of Meerut and spread across multiple cities, the TOEFL coaching institute is a bunch of pioneers in the field of English speaking. The main aim of the team at this institute is to make English a simple spoken language for one and all. With trained instructors, structured curriculum and personalized attention, it has achieved an unparalleled reputation in Lucknow and other cities.

Features
Comprehensively covers all modules.
The syllabus covers General and Academic spoken, General & Academic reading, listening and writing.
Special sessions for essay writing are conducted.
Special practice test series are provided to students.
Access to computer-based tests for practice.
This post was created with our nice and easy submission form. Create your post!
Comment