Best 5 GRE Coaching Institutes in Hyderabad
Date : July 29, 2019
An advanced degree in education opens doors to many opportunities. It pays in greater earning and better employment rates. Whether you are exploring your future options or about to join a graduate or business school, you are taking a major leap towards your future. It can either escalate your career in the right direction or drag you to a path of dissatisfaction and displeasure. It is, therefore, necessary to join a good college to pursue further studies. And for that, you need to showcase your skills and talents in front of such colleges. Let us explore a bit about GRE and how popular the exam is in a city like Hyderabad. And we will do that by scrutinizing the premier GRE coaching institutes in Hyderabad.
GRE or the Graduate Record Examination is an apt way to do so. GRE calculates the mathematical, verbal and analytical skills of the candidates acquired over time. The admission committees of various international colleges and universities consider GRE scores to gauge the candidates and suitability of applicants. GRE scores supplement the application letters, undergraduate records and other credentials of the students for further studies. It is a prerequisite for admissions to all those institutions where the medium of instruction is English.
GRE is taken by thousands and lakhs of aspirants who wish to pursue their graduation, masters or doctorate from foreign universities. And the city of Hyderabad houses the most of them. The biggest business hub, Hyderabad houses people with attitude and dreams. Men with different educational and cultural backgrounds dwell in the city. It is said that 7 out of 10 students in Hyderabad wish to become engineers and the other two doctors. As such, the place houses scores of graduate and postgraduate aspirants who want to travel the world and study. This is one of the major reasons that gave birth to the swarm of GRE coaching institutes in Hyderabad. Let's check out the popular names of the lot. The article explores the best 5 GRE coaching institutes in Hyderabad delivering clear and effective classes for GRE.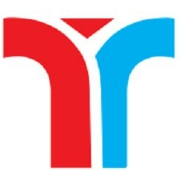 Texas Review is a fast-emerging leader in the field of overseas education training. The institute offers comprehensive coaching for tests like GRE, GMAT, IELTS, TOEFL, etc. The mission is to make the idea of studying abroad a realistic concept for the students of India by making the process affordable and accessible. Texas Review is spread across five cities in India, one being the city of Hyderabad. Each of the centers is equipped with an outstanding faculty and follows a uniform curriculum. The coaching has devised innovative 'Indian' ways to tackle exams like GRE. They have developed effective modules for verbal and math to cover the lag which the students face while preparing for the test. This has proven fruitful for the students of Hyderabad and yielded outstanding results.

Features
Personalized coaching program.
Best pool of faculty with specialization in GRE training.
Flexible timings for batches.
Course material updated on a quarterly basis.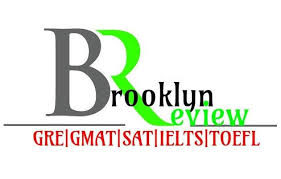 Brooklyn Review is a leading educational firm in Hyderabad active in domains like career guidance, test preparation, and language proficiency programs. It specializes as a coaching institute covering exams like GRE, GMAT, TOEFL, IELTS and SAT. Brooklyn Review endeavors to offer supreme quality education and that too at affordable prices. Innovation and intellect are the two factors which add a distinguishing feature to the coaching institute. The GRE aspirants of Hyderabad get quality instructions and ample scope of practice at this study center. The coaching is equipped with some of the best minds in this domain. They make the learning experience a holistic and pleasurable one for the students.

Features
Innovative and well-researched course material.
A plethora of study material in digital and print format.
Trained and certified educators.
Carefully designed programs.
Thorough understanding of theory and concepts.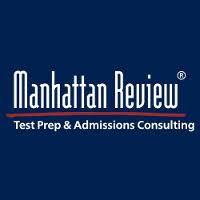 Manhattan Review is a premier test preparation institute of Hyderabad started a decade ago. Within this stipulated, the coaching institute spread to 18 branches across four states of South India namely Andhra Pradesh, Tamil Nadu, Telangana, and Karnataka. Manhattan Review offers unparalleled training for exams like GRE. Their curriculum contributes to the thinking skills and knowledge of the test-takers with various concepts tested in GRE. The trainers employed by the coaching institute teach the students different approaches to solve questions within the given time. The top scores achieved by students of this coaching range from 305 to 336. Many of them are placed in renowned colleges and universities of the world like Wharton, Stanford, Harvard, etc. You should also knock the doors of the GRE coaching institute in Hyderabad if you dream of getting there.

Features
Extensive test preparation material.
A student-centered curriculum.
Innovative score enhancer study programs.
Video sessions and practice drills.
Fill this form and get best deals on "GRE Coaching classes"
100% genuine institutes aiming to help you ace studies
Get immediate response from the institutes
Compare institutes and pick only the best!
Feel free to choose the institute you like, and rest will be taken care of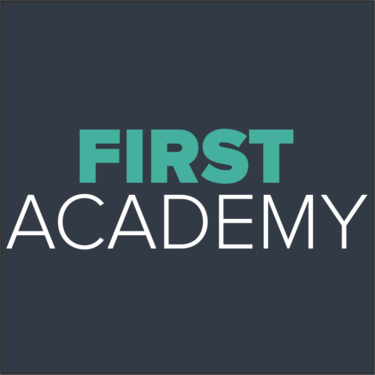 First Academy developed as a GRE coaching institute in Hyderabad in the year 2001. It was an attempt of a group of individuals who had studied and worked in the USA to enable more students to do the same. They decided to give more GRE aspirants access to unbiased information related to international education. What started as a two-member team today stands as a trusted GRE coaching institute of Hyderabad. It is a congregation of people from different backgrounds and different cultures who understand the importance of education. The coaching institute has achieved staggering levels of customer satisfaction. And a prime reason behind it is that it targets the beginners as well as advanced learners alike. It does not teach anything that an average Indian won't be able to comprehend.

Features
Flexibility of choosing batches and timings.
Personalized sessions available upon request.
Record of producing incredible scorers.
Provision of demo classes before joining.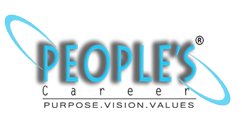 People's Career Consultancy is an institution providing study abroad education in Hyderabad. The coaching has a special wing for the GRE aspirants of the city. It caters to all the necessary requirements of the students to prepare and qualify exams like IELTS, TOEFL, GRE, SAT, GMAT, etc. People's Career Consultancy is a group of qualified professionals advising students on career issues and answering all their preparation-related queries. The GRE learning program offered here provides ample scope of practice to the students, undertakes research related to the exam, and disseminates quality education. It is one of the best GRE coaching institutes in Hyderabad and its successful and satisfied students provide testimony of the same.

Features
A committed and responsible faculty.
Honest advice and feedback to students.
This post was created with our nice and easy submission form. Create your post!
Comment