Best 5 GATE Coaching Institutes in Kolkata
Date : August 22, 2019
Kolkata, the city of Joy, sitting on the eastern side of river Hoogly is a major metropolitan city of India. With extensive industrial growth in different sectors including the IT sector, Kolkata has become a hub of urban dwellers and huge industries. With time, the educational facilities in the city grew by leaps and bounds. It is thus an abode of a mass of good coaching institutes offering preparatory assistance for various competitive exams, GATE being one of them. But before we dwell into the exclusivity and popularity of GATE coaching institutes in Kolkata, let's take a quick dive into the idea of GATE.
GATE, an acronym for the Graduate Aptitude Test in Engineering is a coveted national aptitude test. It is taken by thousands of students every year in India to seek admissions to postgraduate programs of the prestigious engineering institutes. Qualifying the GATE is also a mandate for applying to the Public Sector Units (PSUs). The exam basically concentrates on the syllabus of the 4-year engineering program. It assesses the rudimentary skills of the test-takers and then labels them as eligible or non-eligible for the M.Tech programs and PSUs.
Kolkata has produced many GATE toppers and high-scorers over the years. Four students from the Jadavpur University, Kolkata were among the top ten rankers of GATE 2018. Out of the 600 students who had taken GATE IN 2018, 75% successfully sailed through the exam. The scenario was the same even in the preceding years and is expected to be continued in the succeeding years as well.
Now getting back to the GATE coaching institutes in Kolkata; well there are plenty of them. Most of these coaching institutes are situated at prime locations of the city and offer a helping hand in GATE preparation. They cover all those areas of GATE preparation where the students usually lag so as to provide a wholesome experience of learning. While a few of them failed to satisfy the students, there are others which have created benchmarks for their competitors. We have named those other few. Our list holds the best 5 GATE coaching institutes in Kolkata that have opened the career gates of many.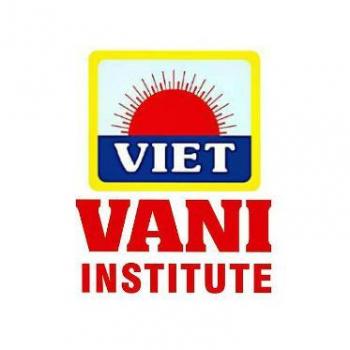 Established in 2001 in Hyderabad, Vani institute soon spread its wings in different cities of South India and became a pioneer of GATE coaching Institutes. In Kolkata, Vani Institute is a synonym for success in GATE and other engineering exams like ESE, PSUs etc. It is one of those training institutes which possess a unique training approach and a bunch of some exceptionally qualified teachers. The main focus of the faculty remains to bring about the overall personality development of the students rather than just running after the syllabus. Their main aim is to make the students all-rounders; someone who is capable of cracking any competitive exam, not just a book nerd.

Features
Classroom teaching by experienced IITians and GATE/ESE rank holders.
Regular tests followed by doubt clearing sessions.
Advanced and updated study material.
Timely completion of syllabus.
Well-equipped library for students.
Well-structured online test series.

ACE Engineering Academy is a popular name to reckon in the field of GATE coaching institutes in Kolkata. Since its inception, the primary effort of the team has been to provide the best quality education and make the academy reach the zenith. It has grown leaps and bounds since then and has become an abode for the GATE aspirants. ACE Academy draws students from all corners of the country, trains them, prepares them and helps them cross the milestone of their career i.e. the GATE. ACE Academy has produced 43 GATE toppers and many other top rankers over the years. And it strives to continue its legacy of great results.

Features
Experienced and learned faculty members.
Relevant study material and question bank.
Competitive exam techniques.
Effective coverage of syllabus.
Regular evaluation and periodic tests.
Guidance for interviews and M.Tech counseling.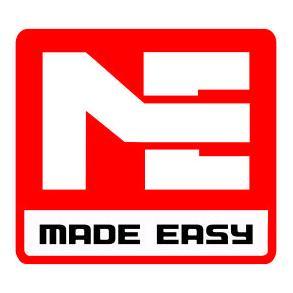 Made easy is a decade old success partner of the GATE aspirants and embarked on the journey of the success of many others. It is a name which you can't miss on if you are talking about premier GATE coaching institutes in the country, or Kolkata to be precise. All over the years, the main aim of the team at Made Easy has been to provide quality education to the students. It has lived up to its brand value "Big Learnings Made Easy" both in name and in spirit by simplifying the complex module of GATE into things easy to understand. Made Easy holds the legacy to producing one of the highest numbers of top rankers since its inception.

Features
A talented pool of faculty members.
In-depth coverage of syllabus with a problem-solving approach.
Well-designed and updated study material.
Regular assessment through tests and assignments.
Interview Guidance program by personality development experts.
A vast and unique alumni network
Fill this form and get best deals on "GATE Coaching classes"
100% genuine institutes aiming to help you ace studies
Get immediate response from the institutes
Compare institutes and pick only the best!
Feel free to choose the institute you like, and rest will be taken care of

It is one of those GATE coaching institutes whose primary motive is to transform engineering graduates into reputed officers of the country. Hence, it provides all that which is necessary for the fruition of the cause. As such, the GATE Academy has become a one-stop shop for all the preparation needs of the GATE aspirants. The coaching has a unique grading pedagogy system with a special counseling cell to motivate, assist, counsel and guide students throughout their journey of acing the GATE and prevent them from stopping at any step.

Features
Comprehensive and rigorous coaching programs.
Student-centered guidance focusing on the strengths and weaknesses of the students.
Teaching methodology pertaining to the pattern of GATE.
Industry recognition and acknowledgments.
Proven track record of GATE toppers over the years.

GATE Forum provides some exceptional quality of preparatory classes for GATE as well as other engineering competitive exams. Spread over a network of 65 study centers across different cities, GATE forum is one of the indomitable GATE coaching institutes in Kolkata. It provides the best possible training to the GATE aspirants and exposes them to the guidance of some of the most prominent teachers from the engineering world. The coaching institute has been nurturing the dreams of engineering graduates down the years and helping them in bringing it to reality.

Features
Revolutionary courseware with practice questions and question bank.
Detailed coverage of different spectrums of the syllabus.
Concept building and problem-solving sessions.
Online modules for working professionals.
Video lectures covering the basics of all topics and chapters.
Online test series for a complete assessment of GATE preparation.
This post was created with our nice and easy submission form. Create your post!
Comment