Best 5 UPSC Coaching Institutes in Indore
Date : August 27, 2019
Indian Administrative Services or IAS is one of the most prestigious and well-recognized competitive exams in our country. It is simply referred to as UPSC examination. It is conducted in three levels-a preliminary examinations comprising of two objective-type papers, generally known as as-General Studies Paper-I and General Studies Paper-II, which is also known as Civil Service Aptitude Test or CSAT. And the Mains comprising of nine papers of conventional or essay type, in which two papers are qualifying and only marks of seven paper are calculated followed by a personality test (interview). Through this exam, you can get a straightaway entry in different government sectors, such as the collector, chief secretary, head of public sector units, commissioner, the cabinet secretary, etc. Here in our article, we will help you trace out the best IAS coaching institutes in Indore.
Not just having a great career with well-settled and stable life but being an IAS officer also ensures that you get a chance to transform the lives of common people. Hence, if you are ready to bring a change in the society, then IAS would be an appropriate choice for you. Besides the power, perks, prestige and stability in being a Civil Servant, there are many more benefits which make it the best profession in India.  Not only the income but the security after retirement makes a person eager to want to be a Civil Servant.
Preparing for the Civil Services Examination, is, however, a challenging time for students. The thinking level, the study pattern, the psychology and everything about this exam is a level above others. The exam screening pattern itself is not easy.
The stages of the exam are as follows:
1.Prelims
2.Mains
3.Interview
If you are preparing for UPSC examination, confusion goes side by side with you. Considering the rigorous competition, it is surely not easy to crack this exam by just self-study. In such a scenario, you should take up the help of a coaching institute. These coaching institutes not only resolve your queries instantly but also provide you with plenty of resources to prepare for your exams adequately. Not just that, they even take up the responsibility to assist you in preparing for the interview so that you can easily sail through it. Here we are providing you with the list of top 5  UPSC best coaching institutes in Indore which will help you in doing so. So, let's just go through the list of best 5 UPSC coaching institutes in Indore.
Plutus IAS is the coaching institute that provides a platform for the students who want to succeed in competitive exams like UPSC IAS. It renders an environment for each aspirant where they could trigger their mind and build the right path towards success. Here, the candidates devote their complete time to studies. The online course module is for those students who cannot go to the institute to study. Efficient software for learning is used so that students can begin with their studies as soon as they purchase a course. The dedicated faculty of Plutus Academy remains ready round the clock to discuss the doubts of the students. This academy also has a Daily Vocabulary module wherein the students learn new words every day and their vocabulary is enhanced up to a great extent.

Features
Pre-recorded video lectures facility
Discounts to students and female candidates
Feasible batch size of about 15 students
Book issue facility from library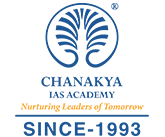 Established in 1993, Chanakya IAS Academy was founded by Mr. AK Mishra, who is even known as the Success Guru. The coaching institute aims at guiding, helping and mentoring students from both Hindi and English mediums so that they can climb the ladder of success and accomplish their dream of becoming an IAS Officer. By providing superior quality teaching and by paying close attention to every individual, the faculty of this coaching institute ensures that their students build competitive attitude in themselves. With the help of civil servants and some industry experts, the coaching institute also arranges workshops and seminars to enhance the academic perspective as well as the overall personality of their students. Not just the academy emphasizes subjects and syllabus but also takes the responsibility to teach leadership, social & ethical responsibility so that the future bureaucrats can stay miles away from bankruptcy.

Features
Its team attributes its success to its team of committed teachers and the immense faith of students in the academy.
Their study material is hugely comprehensive and covers everything under the sky.
They have batches running with two and three-year duration which are also available for working professionals who can attend classes over the weekends.
This coaching institute also provides access to the library facility.
They conduct mock tests to boost the confidence levels of the young candidates.
Alternative Learning Systems is one of the premier coaching institutes in Indore, entrenched with the sole aim to initiate, enable and empower individuals to grow up in an extraordinary Civil Servants. They are popular for its unique technology in imparting knowledge of subjects like Geography, Public Administration, History, General Studies and Sociology for the UPSC Examination both in English and Hindi languages.
They have been ruling in this business for 25 years. For the last 3 consecutive years, the AIR 1 UPSC holder has been from this academy only. More than 2000 students have successfully cleared the UPSC exam under the guidance of its mentors. They aim at becoming one of the most progressive coaching institutes in the field of learning. They have competent, creative and committed faculty. They aim at becoming one of the most progressive coaching institutes in the field of learning. They have competent, creative and committed faculty.
They boast one of the most advanced teaching technologies in their coaching institutes. Their programs follow a unique learning approach comprising of several distinct stages like workshops, self-study, training programs, self-evaluation, frequent class tests and answer writing sessions.
The time has arrived to get over with the orthodox techniques of learning. They arrange meetings with those students who are already prepared to interface their experience and diverse backgrounds with their high-end educational programs. Also, classroom learning is build up with specially designed study material.

Features
They help in enhancing the confidence in you.
They have meticulously designed study material with daily schedules.
They condition you to choose what to read and what not to read.
They have the greatest thrust on conceptual clarity and learning process.
They provide a detailed analysis of previous years' questions to ensure whether the right direction is being followed in teaching or not.
Fill this form and get best deals on "UPSC (Civil Services - Prelims/Mains) Coaching classes"
100% genuine institutes aiming to help you ace studies
Get immediate response from the institutes
Compare institutes and pick only the best!
Feel free to choose the institute you like, and rest will be taken care of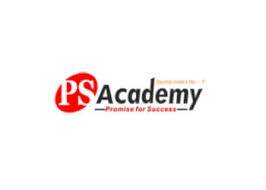 PS Academy and success are the two mutual terms that are reshaped in the city of Indore. They are too determined to throw lights on the staircase of success that is projected through the statement of 'then students' who are now Deputy Collector, Sub-Inspector or at any other designations. The foremost coaching institute, PS Academy assists their students to wade through the most coveted Civil Service Examinations conducted by UPSC.
The academy is not only limited to one kind of examination but also guides you to tackle with the other examinations like MPPSC, along with the RAS, Civil Judge, etc. Founder and Director, Mr. Pradeep Srivastava realized the long-term objective of establishing a coaching institute and took a step to build the foundation of PS Academy in 1995. His purpose was to provide a platform for the ones who are struggling to get through these Civil Service Examinations. The coaching institute is persistently producing good results in almost every examination conducted by UPSC as well as MPPSC.

Features
They give you invaluable inputs for writing the best answers.
Highly relevant printed study materials to ease the study process.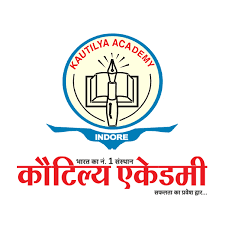 The Kautilya Academy trains candidates not only for administrative service of union and state public service commission exams like SI, CI but also for lower subordinate level exams like Bank P.O., SSC, Railway, NDA/CDS and NET/SLET. Kautilya Academy believes in your hard work, their guidance and success for all and imparts training in a scientific way for the sure success of the aspirant.
Not only Social Science, Public Administration, Sociology, History, Geography but difficult subjects like Economics, Hindi Literature, Criminology, Law, Botany, and Zoology are also taught in their institutes. Correspondence programs are also available for students living in remote areas or distant places. The library at the institute is laced up with all the facilities. The computerized study material designed by their experts helps in crossing obstacles and gaining relevant knowledge. This is the reason because of which the academy is able to set new milestones in terms of selection. They have given over 350 administrative officers, deputy collectors, and DSPs, thereby, resulting in an overall selection of more than 3500 candidates. They provide many facilities under the same roof for the aspirants so that they can bring laurels to their country, society, and family. You can also be benefitted by specialists provided by the academy by obtaining free of cost guidance and career counselling.

Features
They provide prioritization of topics in order of importance.
They ensure individual attention to every student.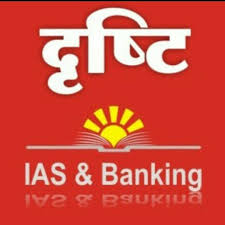 Drishti IAS was established in the year 2003, with the vision and team of Drishti IAS, Indore. They provide an invaluable opportunity for those brains who aspire for a distinguished career in the field of various competitive exams for IAS, Bank Clerk, Railway, SI, CRPF, ARMY, SSC UDC, Police, Air Force, Bank PO, NAVY, NDA, CDS, BSF, etc. Within a very small span of time, it has achieved its milestone.
At Drishti IAS you will find a very powerful and innovative teaching strategy that can help you spread out your potential systematically to achieve higher standards. They provide the right mix of theoretical classes with microscopic details to promote a comprehensive understanding of concepts and their application blended with regular tests to cultivate proper examination temperament as well as competitiveness. The various program to assist students is constantly being reviewed and strengthened according to newer trends and patterns. They enable students to transform their aspirations into their achievements. Their rigorous training methodologies prepare you to give your best in competitions.
The teaching methodology is contemporary which keeps the students along with the trends and patterns of competitive examinations. The academic and great learning environment at the Drishti IAS provides a podium where all students gather together and compete for the best. The faculty and management possess a high degree of integrity and knowledge that turns their students into efficient and effective human beings.

Features
They have highly trained and qualified faculty.
The teaching methodology is contemporary there.
They have their own customized study material.
This post was created with our nice and easy submission form. Create your post!
Comment