Best 5 Air Force Coaching Institutes in Allahabad
Date : December 25, 2021
Allahabad is home to many important government institutions. One amongst them is the Central Air Command (CAC) established in the year 1966. Indian Air Force, the air arm of the Indian defence forces looks after its operations. Indian Air Force ranks fourth among the air forces of the world. Air stealth has been a decisive factor in many Indian wars. Many accolades had been won by the Indian Air Force. The adventure and the satisfaction which a defence job gives is unparalleled. Hence, many youngsters apply for a much-coveted job. Indian Air Force conducts numerous exams for filling vacancies for both pilot and ground job. AFCAT is for recruitment of officers in ground and flying duty. Air Force exam for Group X & Y is for filling ground job positions. Several Air Force coaching institutes in Allahabad guide students in qualifying both the exam. Let us take a bird's eye view of both.
The exam for Group X & Y is conducted by Central Airman Selection Board (CASB). The minimum eligibility varies as per the Group of Trade. For group X technical trades, a candidate must have 10+2 with PCM or an engineering diploma. For group Y trades, the minimum eligibility is 10+2 or equivalent in Science, Arts or Commerce. The exam questions are based on English, Physics, Mathematics, Reasoning and General awareness. This is followed by phase 2 which is a physical fitness test. Phase 3 consists of a medical examination. Each stage is an elimination one. AFCAT exam has questions on English, General Ability, Mathematics, Reasoning & Military Aptitude. After qualifying the computer-based exam there is a week-long personality test held at one of the SSB centres.
Since the Air force exam tests a candidate's mental and physical strength, it is a tough nut to crack. Also, with several applicants the competition is intense. But surprisingly there have been several students from Allahabad who have qualified year after year. While some of these were self-motivated others required guidance in the form of classroom coaching. Some of the coaching institutes have perfected a preparation strategy to be successful in the Air force exam. Therefore, your first step should be to identify such ones. To help you in this regard we have come up with a list of best 5 Air Force coaching institutes in Allahabad.
When it comes to listing premiere Airforce coaching institute in Allahabad, Major Kalshi Classes' name would be there definitely. With incessant hard work over the years, they have become masters of providing defence education. It was established in the year 2008 by Mr Saurabh Singh. Specialists such as SSB psychologists, interviewing officer, GTO officer are part of the faculty team at the coaching institute. Concise and relevant study material is readily made available to the students by their research and development team. There is freedom for students to select their tutor. This is done to develop a gratifying relationship between the teacher and the student and also to ensure excellent results. The selection procedure for trainers is an uncompromising one. Also, they undergo systematic training before being inducted into the faculty. Library facility is also one of the many facilities provided by Major Kalshi Classes coaching institute at Allahabad.

Features
Regular doubt removal sessions
Test series conducted frequently
Regular check on students' progress
Interactive classroom sessions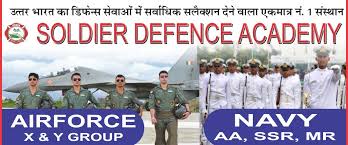 The foundation for Soldier's defence academy was laid in the year 2010 by Mr BM Bharadwaj in Allahabad. Structured coaching with effective planning is one of the major strengths of this coaching institute. The experienced faculty at Soldier's defence academy, Allahabad looks after the preparation schedule of Airforce aspirants. Communication skills and personality development classes are also held at the coaching institute. Regular mock interviews, as well as regular and weekly mock tests, are conducted for the benefit of students. With the state-of-the-art infrastructure Soldier's defence academy continuously counts among the pioneer Airforce coaching institutes in Allahabad. Courses such as KSHITIJ and AAKASH at Soldier's defence academy are for those applying for X-group. GAGAN is for those applying for Y-group. AIRAWAT, TIGER & PANTHER are for AFCAT applicants. There is the facility of crash course also available at the coaching institute for both the exams. The students are also apprised of their preparation level in the form of progress report analysis.

Features
One of the biggest obstacle ground
Medical and library facility available
Hostel facility for outstation students

Captain Batra coaching institute has been providing expert guidance to defence aspirants for the last 10 years in Allahabad. The dedicated faculty at the coaching institute leaves no stone unturned in preparing students for Air Force. They work upon developing an education system which imparts values to every Air Force aspirant. Hence, the expert faculty at Captain Batra, Allahabad forms the backbone of the coaching institute. A unique combination of academics, sportsmanship, talent and creativity is provided at the coaching institute. The TEJAS course at Captain Batra is specially designed keeping in mind the requirements for the Air Force. There is a provision for chapter wise test and doubt session along with a complete solution in TEJAS. Also, the study environment at the coaching institute serves the purpose of enhancing student's talent and interests.

Features
Highly relevant course material
Interactive learning and teaching methods
Timely completion of the curriculum
Stress on physical fitness as well
Fill this form and get best deals on "Air Force (X & Y Group) Coaching classes"
100% genuine institutes aiming to help you ace studies
Get immediate response from the institutes
Compare institutes and pick only the best!
Feel free to choose the institute you like, and rest will be taken care of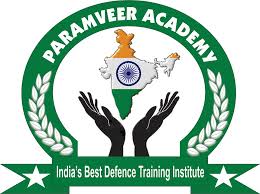 Since its inception in 2009, Paramveer Academy has been imparting quality education to defence aspirants. One of the reasons for their high success rate in the Air Force is their experienced faculty. Their motto is to be the best at whatever they do. Hence, Paramveer academy in a very short span of time has become one of the best Airforce preparation coaching institute. Their philosophy is making the students future ready. Individual attention is given to each student. Speciality in delivering guidance for Air Force has made them a go-to institute for preparation. Paramveer academy is an expert in providing guidance for Air Force exams. Therefore, this coaching institute in Allahabad has proved to be a successful partner for many Air Force aspirants.

Features
Frequently held test series
Special care is taken of Physical development
The facility of training ground
Regularly conducted motivational sessions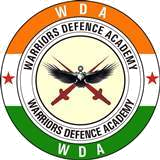 We are a team of career coaching experts, who provide complete grooming to aspirants who appear for written examination for NDA and CDSE and SSB interview to become defence officers. Our faculty panel comprises of ex-members of Service Selection Board (SSB), senior defence officers (retired from Army, Navy and Air Force), psychologists, personality development gurus and some of the renowned names in defence career guidance. We are committed to bring out the best in you. We will make every effort to see you realize your goal. Training for preparing retiring/retired officers for their resettlement in civil life is one of the major functions entrusted to the DGR. The resettlement training courses provide nationally/internationally accepted certification to facilitate officers to get quick employment within/outside the country. In addition six months courses being conducted at reputed B Schools (IIMs Ahmedabad, Kolkata, Bangalore, Indore, XLRI Jamshedpur, MDI Gurgaon, NMIMS Mumbai.
This post was created with our nice and easy submission form. Create your post!
Comment