Best 5 Bank PO Coaching Institutes in Mukherjee Nagar
Date : August 22, 2019
Mukherjee Nagar has been the site of several student protests. Additionally, it is one of the coaching hubs in Delhi. Despite the coaching institutes located here many associate Mukherjee Nagar for preparation of government exams. One of these exams is Bank PO. Banks are now becoming a quality career choice in India. Bank PO is an exam through which candidates are shortlisted for officer cadre for various nationalised banks. Vacancies, as well as competition for Bank PO, has scaled up in recent years. Hence a sound strategy for preparation is the need of the hour. Coaching institutes which help candidates in his regard are many in number. Some of these Bank PO coaching institutes in Mukherjee Nagar are there as well. A Bank PO officer is synonymous to a Scale 1 officer of the bank in terms of designation. A Bank PO has quite a handsome salary package. Talking about the structure of a PO exam, it consists of two rounds Prelims and Mains. The successful candidates of both the papers are called for the final interview. The final merit list is prepared after considering the scores of both in Mains exam and interview. Mukherjee Nagar has been home to various Bank PO achievers recently. One of the reasons had been the help provided by Bank PO coaching institutes in Mukherjee Nagar. But choosing a prominent institute is not a cake walk in this locality. Many things have to be considered before picking up the right one such as the quality of academic material, online test series, flexibility of class timings etc. But if you have time then only you can individually visit each and every coaching institute. Or else you can go through this article in which we have come up with a list of the best 5 Bank PO coaching institutes in Mukherjee Nagar.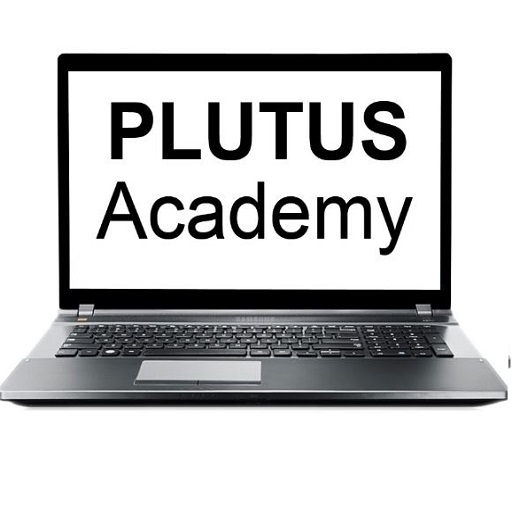 Plutus Academy gives the right platform to the students who wish to succeed in competitive exams like SSC, and Bank PO. It provides an environment for each student where they can elevate the level of their performance and construct the right path towards success. It offers classroom classes as well as online classes to meet the educational requirements of every student. The facility of daily classes is for those aspirants who want to devote their complete time studies. While the working aspirants can go for special weekend batches. Apart from this, Plutus Academy also offers online classes for those aspirants who can't go to the institute to study. They can purchase Bank PO course from the website and study from home. It provides all the details of the exam to the Bank PO aspirants. It covers the entire syllabus of Bank PO exam in time. Daily vocabulary and current affairs are the two essential modules of this academy. The teachers of this coaching institute always stand by the students for help all the time. The website of Plutus Academy provides government exam notifications to keep the aspirants updated.

Features
Video lectures to cover unattended topics
Great discounts for students who join early
Batch limit not exceeding 30
Latest books in the library

It is one of the oldest organisation in Mukherjee Nagar imparting services for Bank PO coaching. Founded in the year 1995, the coaching institute has been producing Bank PO achievers and continues to do so. By regular updation of courseware, Bank PO aspirants at Mahendra's, Mukherjee Nagar remain ahead of their peers. The sole aim of Mahendra's is to make conventional methods of teaching stay relevant by combining them with techniques of the digital era. Students are apprised of exam like conditions by their speed test facility which also helps with time management. This also helps with the handling of exam pressure. Keeping in mind that education is accessible to all, an inexpensive fee structure is kept so that every Bank PO aspirant in Mukherjee Nagar can fulfil his or her dream.

Features
Academic material exhaustively designed
Lectures in e-format also available
Weekly assessment of class assignments
Android app available for preparation on the go

As indicated by Founder and Director of KD Campus, Ms Neetu Singh in a world brimming with vicious challenge diligent work alongside brilliant work is the way to progress for examinations like Bank PO. Thus, at K.D. Campus, Mukherjee Nagar the sole point is to give the best material to students yearning for Bank PO. Ms Neetu Singh is additionally the writer of the top-rated book "From Plinth to Paramount". Many of their students have gone on to make this Bank PO coaching institute at Mukherjee Nagar proud by securing good positions in Bank PO exam. K.D. Campus, Mukherjee Nagar endeavours to offer 'BEST' for their students and hence they never bargain the quality in academics they bring to the table.

Features
Online SSC course is available for students who want to study at their own pace
K.D. publications has published several books for Bank PO exam
Android application available for test series
Fill this form and get best deals on "Bank PO Coaching classes"
100% genuine institutes aiming to help you ace studies
Get immediate response from the institutes
Compare institutes and pick only the best!
Feel free to choose the institute you like, and rest will be taken care of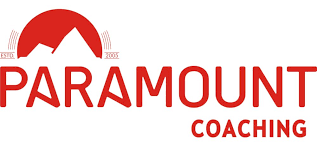 The 2006 foundation has a dream of giving training as well as an all over direction for their Bank PO. Mr. Rajiv Saumitra the founder of Paramount Coaching, Mukherjee Nagar has been a persistent lighthouse for numerous students who need to qualify Bank PO exam. New batches at Paramount Coaching begins with a persuasive discussion by Mr. Rajeev so as to motivate students. The association additionally organises certain CSR exercises in the form of financial help to mountain climbers. The reason for this can be ascertained from the logo of the coaching institute demonstrating an individual attempting to scale up a mountain. Paramount Coaching has been granted the best coaching institute in Delhi district by The Educational standard and Testing chamber of India. With Online Test Lab and Hi-Tech Classrooms, Paramount Coaching has become one of the reputed Bank PO coaching institutes in Mukherjee Nagar.

Features
E-portal for test conduction
Specially designed cell for query solving
Mobile App for steadfast preparation
Dedicated current affairs blog
CGS Coaching prepares students for different government exams with Bank PO being one of them. Operational under the guidance of profoundly experienced experts it is an outstanding coaching institute giving extensive and result-oriented programs. With uniqueness in their teaching methodology, CGS coaching has accumulated a good reputation amongst the best Bank PO coaching institutes in Mukherjee Nagar. A skilled pool of teachers at CGS Coaching, Mukherjee Nagar strives to build up fundamental concepts of the students. They make sure that Bank PO aspirants are able to understand and retain for long the concepts taught during class. With everything taken into account, they need their students to develop a personality which is associated with the image of a Bank PO.

Features
Interactive classroom sessions
Exclusive Bank PO test series
Sessions on query solving
It is one of the oldest coaching institutes in Mukherjee Nagar. Since long it has been guiding aspirants for various banking exams. With an excellent faculty at the helm, the institutes strive to work upon weak areas as well as comfort areas of students. Hansraj Academy, Mukherjee Nagar has given this country various distinguished and eminent personalities in numerous fields. The institute believes that peer to peer learning is the best mode of preparation for exams such as Bank PO. Hansraj Academy offers an exhaustive platform for conducting online exams for its students. Their report and analysis tool make an aspirant aware of his shortcomings so that he might recover them in due time.

Features
Provision of taking the test from anywhere and on any device
The courseware is based upon the latest pattern
Notes and study material are complete in all respect
Tips and tricks to ensure a speedy solution to every problem
This post was created with our nice and easy submission form. Create your post!
Comment