Best 5 MBBS Abroad Consultants in India
Date : December 13, 2020
There was a time when students from far off places flocked to India to study medicine in Taxila and Nalanda universities. And today is a time when students from India fly abroad to pursue a degree in medicine. The magnitude of this exodus is evident from the popularity that the MBBS abroad consultants in India are garnering these days. These consultants accrue their existence to the various issues plaguing medical education in the country.
India houses a swarm of MBBS aspirants within its geographical boundaries. However, not many are able to realize their dreams owing to the high competition.  Only 3% to 5% of the aspirants actually get a chance to study in government colleges. And the fate of the rest is left in the hands of private medical institutions. The private colleges, in turn, charge exorbitant prices from the students and are beyond means for many. In such a case, many MBBS aspirants from India consider moving abroad for education. As compared to India, foreign medical colleges offer low cost of education. Also, their study programs are dynamic and well-developed. These MBBS institutes are recognized by the World Health Organization (WHO) and Medical Council of India (MCI).
Now you must be wondering as to how students manage to get into these colleges. Well, the MBBS abroad consultants in India devise their line of action. These Study abroad consultants act as a mediator between the MBBS aspirants in India and the medical universities abroad. They usually have close links with international MBBS colleges and provide a pathway through which Indian students reach there. These consultants assist the students throughout their MBBS program and take care of all their small and big needs. Let us explore which ones amongst them have received the most accreditation. Here is a culmination of the best 5 MBBS Abroad Consultants in India giving flight to the dreams of many young lads.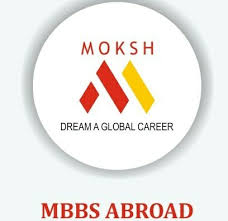 Moksh Overseas Education Consultants is one of the leading MBBS abroad consultants in India. They serve the MBBS aspirants when they move out of school with wild dreams in their eyes. This is the time when they are confused the most and haphazardly look for guidance. Moksh consultants aim to offer such students career-oriented professional guidance. Based in India, the education consultants identify the areas where the students lag to pursue their dream career and aid to cover the same. They offer guaranteed solutions for pursuing MBBS abroad including all the ifs and buts of the students.

Features
Seminars conducted in different parts of the city.
In-depth knowledge about the basic education system abroad.
An experienced team of MBBS counselors to give the right career advice.
Doubt-removal and online counseling sessions.
No hidden charges or middlemen involved.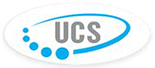 Universal Consultants is one of India's most trusted MBBS abroad consultants. They help the MBBS aspirants move abroad to accomplish their dreams and become doctors. The consultancy came into existence when a team of young and enthusiastic professionals came together in 2007 to counsel and guide MBBS aspirants. The team has rich experience in the field of educational counseling especially related to medical colleges in India and abroad. Precision and quality are the two wheels which carry Universal Consulting Services. The services they offer are of supreme quality with careful attention to the needs of the students. And all this comes at pocket-friendly prices.

Features
Liaising with universities on behalf of the students.
Information booklets with details about doing MBBS abroad.
Assistance in visa processing formalities.
Interactive sessions between students and doctors holding MBBS degree from abroad.
Aid in availing educational loan.
Assistance in arranging for foreign exchange.

Global Medical Foundation is a premier consultancy in India helping native MBBS aspirants secure admissions in medical colleges abroad. The associates of the consultancy are spread all across India to impart professional guidance to maximum students. They guide the MBBS aspirants find the best colleges abroad as per their budget and aspirations. Global Medical consultants not only provide elementary counseling but also ensures that the entire admission process is smooth and hassle-free for the students. The services of Global Medical Foundation are not just limited to the departure of the students from the country. Rather, they help them settle down abroad and assist them until they finish with their MBBS.

Features
Completely genuine dealings.
High standards of customer service.
Trained and professional education consultants.
An honest and transparent working policy.
Affordable prices and no hidden costs.
Fill this form and get best deals on "MBBS Study Abroad Coaching classes"
100% genuine institutes aiming to help you ace studies
Get immediate response from the institutes
Compare institutes and pick only the best!
Feel free to choose the institute you like, and rest will be taken care of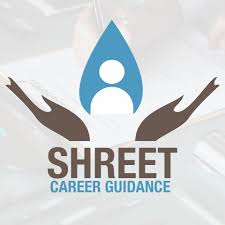 Shreet Career Guidance is an internationally acclaimed organization in India serving the disoriented students. The institute specializes as an MBBS abroad consultancy tuning the dreams of the medical aspirants of India. Shreet Consultants have strong links with International MBBS colleges and universities. This enables them to guide the students proficiently and provide them links to the most suitable colleges. Shreet Career Guidance has an excellent record of placing thousands of MBBS aspirants from India in their dream colleges abroad. They take care of the entire application procedure right from filling up the application forms to obtaining loans and visas. This simplifies the tedious process and makes it hassle-free.

Features
Budget-friendly counseling services.
An active union of consultants.
Complete admission assurance.
Unique working methodology.
Innovative and expedited admission process.
With more than two decades of practical experience, Study Nation 360 is one of the most reputed MBBS abroad consultants in India. The consultancy offers quality counseling to the MBBS aspirants and provides all the necessary reviews and references of different colleges abroad. The counselors at Study Nation 360 tend to the needs and requirements of the students and offer them relevant choices. In accordance with their name, the consultants here provide 360-degree assistance to the MBBS aspirants of India. They verify the documents of the students, do their profiling, shortlist suitable universities, assist in availing loans, brief them about travel, and also take care of visa processing.

Features
Attestation, legalization, and translation of the documents by the required authorities.
Advice and support for education loans from banks.
Pre-departure and post-arrival assistance.
Assistance throughout the study period.
Experienced and realistic counselors.
This post was created with our nice and easy submission form. Create your post!
Comment