Best Online Test Series for Staff Selection Commission (SSC)
Date : October 24, 2019
Staff Selection Commission (SSC) is an organization which is run under the Government of India to recruit staff for various different posts in the various Ministries and India's Governing Departments and in Subordinate Offices. This commission is an attached office of the Department of Personnel and Training or DoPT which comprises of Chairman, two Members and a Secretary-cum-Controller of Examinations. His post is equal to the level of Additional Secretary to the Government of India. SSC currently functions as a self-governing body that is mainly engaged in holding competitive exams for recruitment to various posts in the SSC departments or organizations. In the previous years, SSC has conducted various exams as given below-
SSC Combined Graduate Level Examination (SSC CGL)
SSC Combined Higher Secondary Level Exam (SSC CHSL)
Junior Engineer
Hindi Translator
SSC GD Constable
SSC Multitasking
Scientific Assistant Post
Selection Post
Central Police Organization
Stenographer
This is one of the toughest examination held in India with lakhs of candidates appearing for it. In order to pass the written examination, you need to prepare for your exams perfectly. To prepare you well many online and offline test series are available in the market. Online test series is designed to serve the real time exam experience to the students. Most importantly these tests series are designed as per revised syllabus. Online Test Series is the best way to enable concept building and to improve the overall performance. The test papers are designed considering previous exam papers and the standard of the questions will be equivalent to the actual examination in all the aspects, helping students to improve their weakness and excel in competitive exams. So, to ease your search we are providing you with the list of best 5 online test series for SSC exams.
We at EduGorilla want to help all the aspirants for selecting the best one among several test series flooding the market. And we aren't going to assert our chosen brand as being the best, without substantial facts and figures! Some of them are- performance analysis of students, section wise analysis, difficulty analysis, all India rank, comparison with several toppers, integrated scorecard, analysis of mock test papers based on difficulty level & nature of questions etc. will be given to the students here. It will help in evaluating their performance and course correction. There is no doubt that the price of the online test series is also a factor you should consider. Why should you pay more, when you get superior-quality services, questions, performance reports, and analytics at an affordable cost? EduGorilla's Test Series fulfils all the above criteria. Therefore, it presents itself as one of the positively intended game-changers for your aspiration to secure a seat in the coveted SSC competition. The online test series available with us is one of India's best Online Test Series which is exclusively designed by going through numerous resources such as syllabus of exam, previous years papers, various books and hundreds of mock tests. Our detailed explanation for each question makes us absolute. Though there are many players in this game of the Test Series, EduGorilla's one carries the capacity to bring completeness to your preparation because of its key features.

Features
Almost every kind of major exam, from the 350+ exams of All India and State levels, is wrapped here.
There is more than 750 number of tests, in which more than 18000 questions have been covered.
The test series contains all levels of questions ranging from the easier to the hard ones, leaving space for the moderate ones also.
Students get 24×7 online access, irrespective of place and time.
Analysis of students' performance in the series and prediction of their rankings for All India & State level exams.
Personalized Performance Analysis at the end of every mock test.
Online Mock Tests are bilingual i.e. both in Hindi and English as per the latest pattern and syllabus.
Students can buy our online test series at a very nominal price for just Rs. 99/- month or can buy it for Rs. 499/- for full one year.

TopRankers are committed to bringing in the education ecosystem for quality and affordable learning. They provide online coaching and most comprehensive test series for practice. TopRankers aim to provide the most comprehensive content & mock test for practice which is carefully divided into various chapters and topics to help you concentrate on your weak areas. Their practice mock test gives you unmatched analytics to help you realize your strong areas, time management skills and improvement areas. Their short & crisp notes on each topic will help you to quickly revise the topic along with the tips & tricks of the exams. At TopRankers they encourage the team members to think in an innovative way and come up with out-of-box ideas to make user-friendly products which in turn helps students in preparing well for all competitive exams. They have an open working environment, which leads to an exchange of ideas seamlessly and each member contributing to the best of his/her abilities.

Features
A prudent mix of mocks, sectional, subject and practice tests ensure that you are all well equipped with actual exam questions.
Covering diverse topics around education, they also provide important notifications and updates.
They have three different packages for the test series. You can buy their victory pack for Rs. 325/-( 20 full-length mock tests only).
They have a booster pack available at Rs. 275/- (15 full-length mock tests only).
And their starter pack is made available at Rs. 199/- (for 10 full-length mock tests only).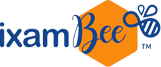 ixamBee creates intensify learning for preparation of competitive exams by using technology. They provide excellent solutions to those who are preparing for SSC competitive exams. ixamBee aims to provide the best online learning experience for the preparation of competitive exams for government jobs. ixamBee's educational experts ensure that the online tests designed for SSC & all other exams are detailed, in-depth and through that one can ace all competitive exams after graduation in the most consistent way. For each online test being prepared, it is assured that the latest exam pattern is followed along with maintaining the same difficulty level as the actual exam. ixamBee offers video classes, daily GK quizzes, online courses, live online classes, webinars, mock tests, etc. to help the candidates of various exams, prepare for various competitive exams. All their study material is extensively designed & prepared by a team of educational experts assimilating the best in class methods, analytics and techniques.

Features
They enhance learning by offering easy learning material like online test series, practice test and speed test series to guide students prepare for competitive exams in the most extensive way possible.
Online mock test series provided by them covers the entire syllabus for SSC examination.
Questions are selected from authentic resources and cover each and every area of the syllabus.
Detailed Timetable is designed for year-long systematic self-study.
Their online test series ranges from Rs. 3999 to Rs. 20,999 which is far so expensive to buy.
Fill this form and get best deals on " Coaching classes"
100% genuine institutes aiming to help you ace studies
Get immediate response from the institutes
Compare institutes and pick only the best!
Feel free to choose the institute you like, and rest will be taken care of

SSCtube is one of the renowned names in the SSC Exams Preparation. They provide Online Test Series for all SSC Exams. Their test series is widely appreciated by aspirants and highly recommended if you are dreaming to clear any SSC Exam. Besides, SSC Online Test Series, they provide sharp strategy with solid guidance to students, which acts as a booster in their preparation. SSCtube.com on the lines of youtube.com is an attempt to employ this network to provide a one-stop solution to all the future officers regarding all their queries, doubts, requests for guidance, study material and test series on how to tackle SSC exams in the best way to attain their dream jobs. SSC jobs are much more lucrative and attracting. Most of the youth are attracted towards its preparation. So, to provide them with the full information and complete guidance they have lots of other features and facilities.

Features
Test on the app and website are also available.
Questions are framed from standard books and online resources.
Comprehensive coverage of full syllabus of exam through standard MCQs.
Instant result and ranking can be seen after every mock test.
They provide bilingual mock tests with detailed solutions.
Their online test series ranges from Rs. 49/- to Rs. 949/-
It comprises of a group of expertise faculty who are looking to revolutionize the way students prepare for entrance exams by the means of online test series. They believe preparation can be more social and fun and far more tech-friendly. With an internet-enabled device in the hands of most students, they felt there was a need for a mobile test preparatory platform which would give students the freedom to learn and prepare anywhere and anytime. Their team comprises of three members in their team- Mr. Maruti Konduri, Miss. Sayali Kale and Mr. Srikanth Lingamneni.

Features
They provide online classes on daily basis.
They provide mocks, videos, notes, solved example sets, topic tests to help students crack exams.
Their test series are prepared by a team of exam experts to be closest to the actual exam.
All other mocks, study room and concept test questions have detailed solutions.
All students can post in cracku Adda (their doubt solving group) to get their doubts clarified.
They have their own app and website for tests.
They provide detailed mock analysis and solutions with percentile.
Their test series range from Rs. 149/- to Rs. Rs. 1499/-
This post was created with our nice and easy submission form. Create your post!
Comment