Best 5 PCS(J) Coaching Institutes in Delhi
Date : July 30, 2019
Delhi, the capital of India, is the seat of the Indian Judiciary. The Supreme Court of India is nestled in Delhi's lap. The city also houses a High court and several other district and subordinate courts.  Delhi is also home to some of the premier law institutes of the country like the National Law University and the Campus Law College, University of Delhi. The city has raised many prominent judiciary members, be it eminent lawyers or honorable magistrates. It offers plenty of opportunities to the law aspirants as well. Whether you want to practice with successful barristers to crack judiciary exams like PCS(J), Delhi is an apt platform for you. One can find some of the most established and admired PCS(J) coaching institutes in Delhi attracting swarms of law aspirants towards it. Let's start by discussing the scope and parameters of PCS(J) first.
PCS(J) is a worthwhile option for all those who are inclined towards civil services and state authority. PCS(J) offers an intellectually stimulating profession closely knitted to law and a comfortable and secure tenure. This Judicial Service exam is an adept avenue of becoming one of the highest dignitaries of the judiciary i.e. a judge. A judge holds one of the most dignified and honored positions of the country. The PCS(J) exam is held from time to time to hunt for able and impartial judges. PCS(J) comprises various tactics like written tests, practical tests, and interviews to assess the knowledge and wisdom of the aspirants. The exam is open to all law graduates and postgraduates from India.
Law as a career has seen an upsurge in recent times and Delhi has successfully caught up with the rise. And that is perhaps the reason for the multitude of PCS(J) coaching institutes in India and the popularity they garner. These coaching institutes remain crowded throughout the day by the PCS(J) aspirants. but we will just be discussing the most prominent ones out of them. And we have prepared a list of the best 5 PCS(J) coaching institutes in Delhi, in pursuit of the same. These coaching institutes have achieved the milestone of being the 'best' because of their devotion to success and quality of education.

Pahuja Law Academy is one of the fastest growing PCS(J) coaching institutes in Delhi. It blends the best of teaching methods with the latest technology to help the aspirants achieve their targets. The coaching employs specialized professionals for different subjects like Civil Law, Criminal Law, Constitutional Law, and Commercial Law. The classes are quite interactive and batch sizes are kept to the optimum. This makes possible a better understanding of concepts. There are tests and assessments after every class to ensure daily monitoring of the PCS(J) aspirants. The faculty is available round the clock and puts in all the required efforts to offer a holistic preparation to the students of Delhi.

Features
Bilingual bullet notes before every session
Comprehensive online test series
Test booklet for study at home
Coaching in both English and Hindi medium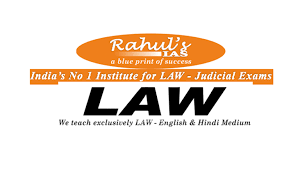 Rahul's IAS is one of the most prestigious and successful coaching institutes to prepare for PCS(J) in Delhi. The coaching was formally established in 2001 with an endeavor to provide genuine support to aspirants of different competitive exams. It offers both classroom courses and correspondence material for PCS(J) exam. The motto is to not just cover the syllabus of the exam but also produce as many qualifiers as possible. The coaching aims to instill compassion and human values in their students to make them wise judiciary members. Here, the more important and difficult topics are taught in detail while the less important ones are wrapped up quickly. The teaching pattern of Rahul's IAS and their work culture is one of the best in Delhi. And the faith of PCS(J) aspirants in them provides testimony to this fact. Many eminent members of the judiciary have once studied at this coaching institute.

Features
Regular question-answer sessions in class
Chit system for asking questions and raising doubts
Exhaustive and detailed notes provided beforehand
Original case laws are provided to the students
In-house magazine on current affairs, essays, précis writing, etc.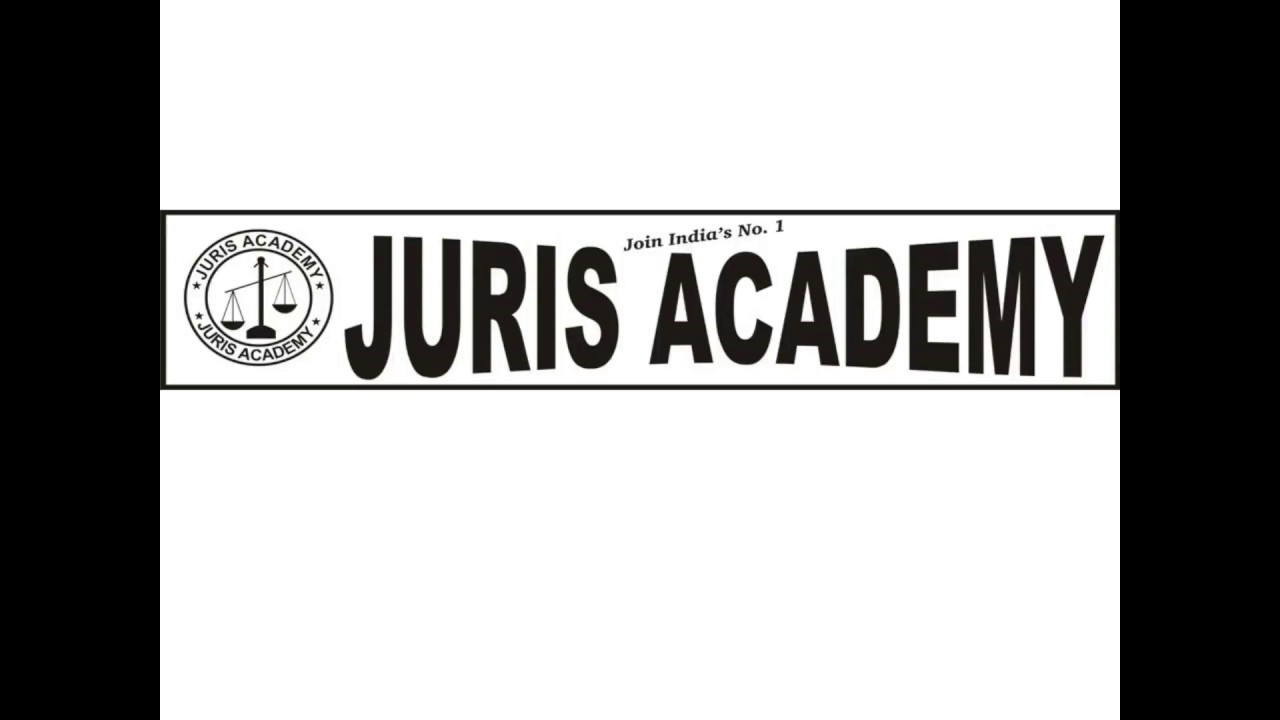 Juris Academy is a team of gold medalist law professors producing dynamic, efficient, talented and knowledgeable legal luminaries. The academy is one of the best PCS(J) coaching institutes in Delhi. Juris Academy also offers preparatory classes for various LLB and LLM entrances as well as for exams like CLAT, AILET, etc. Their faculty team comprises eminent law practitioners, corporate law officers, university professors, and research scholars. The study programs of this PCS(J) coaching institute incorporate various interactive approaches to encourage active participation and proactive thinking on the part of students. Juris Academy, Delhi is a framework of case study material, structured smart techniques, knowledge sharing, and group discussions. It enables its students to have a competitive edge over other competitors.

Features
Performance tracking of every student
Regular test series and mocks
Small batches for individual attention
Fill this form and get best deals on "Judicial Services Coaching classes"
100% genuine institutes aiming to help you ace studies
Get immediate response from the institutes
Compare institutes and pick only the best!
Feel free to choose the institute you like, and rest will be taken care of
Delhi Institute of Law has ushered a new era of judiciary exam preparation in the city. It has made great strides in this field and is one of the best PCS(J) coaching institutes in Delhi. The coaching institute is instrumental in providing systematic study coursework and guidance. Delhi Institute of Law facilitates the much-needed academic support to the law aspirants. Their motto is to prepare students for nothing but success in the PCS(J) exam. It provides coaching for both superior and subordinate judicial exams. After making a mark in PCS(J) exam preparation, Delhi Institute of Law has also stepped foot in UPSC preparation with law as a subject.

Features
A team of experienced faculty
Quality education at affordable prices
Interactive teaching approach
Real-time and quick clearance of doubts

Ambition Law Institute is synonymous with law teaching in the city of Delhi. The institute is recognized as a dedicated and committed PCS(J) coaching institute in Delhi. The endeavor of this coaching reflects in their name itself i.e. Ambition Law Institute. Their team has the ambition to shape legal careers through training and teaching. The institute has formulated close associations with Court Establishments, Law Schools, Bar Associations, and Civil Services Training Committee. This has enabled Ambition Law coaching to formulate a dynamic, evolutionary, and meaningful preparation strategy for the tedious PCS(J) exam. Their unquestionable ambition and integrity and unparalleled commitment have fetched them a special place amongst the PCS(J) coaching institutes in Delhi.

Features
Properly administered strategy
Simple and effective teaching methods
A competitive learning environment
Focused and consistent approach
This post was created with our nice and easy submission form. Create your post!
Comment